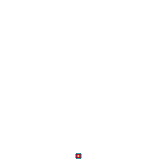 NEW YEAR 2014 SPECIAL
Thoughts for the NEW YEAR
"If you want to live a happy life, tie it to a goal, not to people or things." – Albert Einstein
"What is not started today is never finished tomorrow." – Johann Wolfgang von Goethe
"Difficulties increase the nearer we approach the goal." – Johann Wolfgang von Goethe
"When it is obvious that the goals cannot be reach, don't adjust the goals; adjust the action steps." – Confucius
"Many are stubborn in pursuit of the path they have chosen, few in pursuit of the goal." – Friedrich Nietzsche
"The more intensely we feel about an idea or a goal, the more assuredly the idea, buried deep in our subconscious, will direct us along the path to its fulfillment." – Earl Nightingale
"Not every end is the goal. The end of a melody is not its goal, and yet if the melody has not reached its end, it has not reached its goal." – Friedrich Nietzsche
"Only as high as I reach can I grow, only as far as I seek can I go, only as deep as I look can I see, only as much as I dream can I be." – Karen Ravn
"To accomplish great things, we must not only act, but also dream; not only plan, but also believe." – Anatole France
"Success is not final, failure is not fatal: it is the courage to continue that counts." – Winston Churchill
Reach high, for the stars lie hidden in your soul. Dream deep, for every dream precedes the goal." – Pamela Vaull

Starr
You are never too old to set another goal or to dream a new dream." – C.S. Lewis
"Your time is limited, so don't waste it living someone else's life. Don't be trapped by dogma – which is living with the results of other people's thinking. Don't let the noise of other's opinions drown out your own inner voice. And most important, have the courage to follow your heart and intuition. They somehow already know what you truly want to become. Everything else is secondary." – Steve Jobs
"The future belongs to those who believe in the beauty of their dreams." – Eleanor Roosevelt
"People often say that motivation doesn't last. Well, neither does bathing – that's why we recommend it daily." – Zig Ziglar
"Success means having the courage, the determination, and the will to become the person you believe you were meant to be." – George Sheehan
"For last year's words belong to last year's language and next year's words await another voice." – T.S. Eliot
"Be at war with your vices, at peace with your neighbors, and let every new year find you a better man." – Benjamin Franklin
"Today's patience can transform yesterday's discouragements into tomorrow's discoveries. Today's purposes can turn yesterday's defeats into tomorrow's determination." – William Arthur Ward
"Do not lose hold of your dreams or aspirations. For if you do, you may still exist but you have ceased to live." – Henry David Thoreau
"Go confidently in the direction of your dreams. Live the life you have imagined." – Henry David Thoreau
"To dream anything that you want to dream. That's the beauty of the human mind. To do anything that you want to do. That is the strength of the human will. To trust yourself to test your limits. That is the courage to succeed." – Bernard Edmonds
"Through perseverance many people win success out of what seemed destined to be certain failure." – Benjamin Disraeli
"I do not think there is any other quality so essential to success of any kind as the quality of perseverance. It overcomes almost everything, even nature." – John D. Rockefeller
"A little more persistence, a little more effort, and what seemed hopeless failure may turn to glorious success." – Elbert Hubbard
"Life is not easy for any of us. But what of that? We must have perseverance and above all confidence in ourselves. We must believe that we are gifted for something, and that this thing, at whatever cost, must be attained." – Marie Curie
Life is a challenge, meet it! Life is a dream, realize it! Life is a game, play it! Life is love, enjoy it!" – Sri Sathya Sai Baba
Perhaps your year will be all about professional growth. Or, maybe you want to focus on bettering yourself and your relationships. Whatever your goals for 2014, press forward, stay positive, and work hard. You can't discover your potential if you don't push yourself to succeed, learn, and achieve. Happy New Year!
A 15 Year Blessing From A Homeless Person 
- Unknown -
This is a story that happened 15 years ago, but it has always stayed with me since then.
On the way back from work every evening, more often than not there would be a homeless man standing at the exit of the freeway.  He looked to be in his late 40's but was probably a lot younger. He had shoulder length straight black hair a short beard, and he was of average stature.
Submit His eyes were what struck me the most about him, they were brown and they had a sparkle. Like an inside light that was beaming out of his eyes.  His eyes, I thought, represented the man in general. People say they can tell a lot from a person's eyes. It was certainly true in his case.  He always waved at every car, he was always happy and smiling and sometimes almost dancing. 
Every day after work I would remember to gather any spare change, and put it aside to give to him if I saw him. A feeling of joy would come over me every time I saw him, as I came off the ramp.  He had that effect.
I'd quickly roll down my window and give him the coins. Occasionally the red light would be on for a minute, and we would ask each other about our day. His answer would always be the same, "I'm blessed!".
I knew what his answer was going to be every time, yet I would still ask. It amazed me that even in his situation of being homeless he was so positive, and his answer would remind me of how blessed I was. A single mother of four amazing kids, with a place to call home and with a job to provide for my kids.
Then one day I was called into my boss's office and was told that I was being laid off due to the economy.  A feeling of worry engulfed me, and for the rest of that day all I could think of was "how am I going to provide for my kids, how am I going to pay rent, what am I going to do?"
Needless to say that on my way home that day I was very sad and upset. I didn't remember to look for my spare change and keep it ready like I usually did.  I wasn't feeling the joy as I got off the ramp where the homeless man would be. Yet there he was as always, as I turned the ramp.  He set his eyes on me, while still smiling and waving at others.
Submit I'd hoped to catch the green light, but I missed it. While I was waiting for the red light to turn, he strolled over to my car.  He had a big smile he looked me straight in the eyes and said "today I will give you a dollar".  He then reached into his pocket and pulled out a dollar bill.  I was blown away.  I burst into tears. I wanted to jump out of my car and hug him!
You see that day he gave me more than a dollar bill, he taught me a valuable lesson. No matter what material things are taken from you, no one can take away your choice to be joyful. My ride home was smooth sailing, I had lost my job, had no savings, but I knew I was blessed!
Every time I'm faced with challenges, I think of the homeless man's valuable lesson and remember that I am blessed.
Turning Fear Into True Compassion
This is a true story that happened to my friend Rekha...
Submit Rekha maintains an exercise regime that includes a brisk walk every morning around some gardens in our neighbourhood.  One morning, she was walking earlier then usual, daybreak was only just beginning to set in and it was still relatively dark.
As she was walking, a cyclist came up to her, snatched her handbag (containing her keys, phone and credit cards) and sped off with it! She ran after him shouting  "thief - thief".  A man further ahead must have heard her, or seen what had happened.  He was washing a car and had a bucket of water with him.  He grabbed the bucket and threw the water on to the cyclist.
The cyclist, caught off guard, drove off the pavement, and his bike fell over.  The other people in the park rushed over and surrounded him.  My friend Rekha was worried that the people would try and beat him up, as often happens in India, and so she pleaded with them not to hurt him.
She bent down and asked the man why he did this to her?  He was extremely repentant and explained that he was the son of a poor farmer and that this year their crops had failed.  He said that the money lenders had threatened to beat up his father and hurt their family if they didn't pay on time.  He said that he was absolutely desperate and didn't know what else to do.  He was very sorry.
Rekha was deeply moved by this story.  She could see that boy was young and he was so skinny and bonny.  She looked into the boy's eyes and said that she forgave him.  She then pulled out some money from her handbag and gave it to him.  She told him that stealing was wrong and that he shouldn't do it again.  He said he wouldn't.  He said he was from a good family and well brought up and that he had made a terrible mistake.
Just Decide
- Unknown -
I was waiting to pick up a friend at the airport when I had one of those life changing experiences, the kind that you sometimes hear other people talk about, the kind that sneaks up on you unexpectedly. This one occurred a mere two feet away from me.
As I was straining to locate my friend amongst the line of passengers exiting the airport, I noticed a man coming towards me carrying two light bags. He stopped right next to me to greet his family.
First he motioned to his youngest son (maybe 6 years old) as he laid down his bags. He crouched down, and they gave each other a long, loving hug. As they separated enough to look in each other's face, I heard the father say, "Its too good to see you, son I missed you so much!" His son smiled somewhat shyly, averted his eyes and replied softly,"Me too dad!"
Then the man stood up and gazed in the eyes of his oldest son (maybe 9 or 10 years old) and while cupping his son's face in his hands said," You are already quite the young man. I love you very much." They too shared a very loving and tender hug.
While this was happening a baby girl was squirming excitedly in her mother's arms, never once taking her little eyes off the wonderful sight of her returning father. The man said "Hi, baby girl!" as he gently took the child from her mother. He kissed her face all over and then held her close to her chest while rocking her from side to side. The little girl instantly relaxed and simply laid her head on his shoulder, motionless in pure contentment.
Submit After several moments, he handed his daughter to his eldest son and declared, "I have saved the best until last!" and proceeded to give his wife, the most loving kiss I ever remember seeing.
He gazed into her eyes for several seconds and then silently mouthed "I love you so much." They started looking into each others eyes, beaming big smiles at one another, while holding both hands. For an instant they reminded me of newlyweds, but I knew by the age of their kids that they couldn't possibly be.
I puzzled about it for a moment then realized how totally engrossed I was in this wonderful display of unconditional love not more than an arm's length away from me. I suddenly felt uncomfortable, as if I was invading something sacred, but was amazed to hear my own voice nervously ask, "Wow! How long have you two been married?" "We've been together 14 years in total and married for 12 of those." he replied, without breaking his gaze from his lovely wife's face."Well then how long have you been away?" I asked.  The man finally turned and looked at me, still beaming his smile,"Two whole days".
Two days?! I was stunned by the intensity of greeting, I had assumed he had been gone for at least several weeks - If not months. I know my expression betrayed me, I said almost offhandedly, hoping to end my intrusion with some semblance of grace, "I hope my marriage is still that passionate after 12 years!"
The man suddenly stopped smiling and looked straight into my eyes and with forcefulness that burned right into my soul, he said something that just left me a different person. He said, "Don't hope,friend, just decide!" Then he flashed me his wonderful smile again, shook my hand and said "God Bless!" With that he and his family turned and strode away together.
I was still watching that exceptional man and his special family walking away when my friend came up to me and asked," What are you looking at?" Without hesitating, and a with a curious sense of certainty, I replied, "My future!" "I wish I could be such a wonderful wife of such wonderful man."
 A Circle of Kindness Started by a 10 Year Old Girl
- Unknown -
I was shopping at my local supermarket., as I normally have for years.  One particular day, I had done about 2 weeks worth of shopping and was headed toward the register to pay for my groceries.  After the cashier had scanned my items and I had bagged them up, she stated that the total was $150.  
SubmitI reached into my back right pocket to grab the money to pay and noticed that there was no money in there.  I started to get nervous.  I knew my pocket book was in the car and I was sure I had put the money in my back right pocket. I look at cashier with wet eyes and a confused look not knowing what to do.  There were people behind me on the line. She told me to speak with the courtesy counter.  I laughed and said, "Really? It's cash, no one would hand that in!"  
I said I would be right back and ran to my truck to get out more money to pay my bill, money that was to be used to pay another bill.  I ran back inside and handed money to the cashier.  She again prompted me to ask the courtesy desk, "You never know..." she said.  I laugh and said "okay".  
I decided that there was no harm in checking so I walked up to a women behind the counter and said "I have to ask, did anyone turn in cash by any chance?". She asked "How much?".  My face then lit up.  "$200 in the form of one hundred dollar bills." I replied.  She said, "Actually, yes, someone did!".  I was so surprised! "Who? I want to thank them."  She points to a young girl about 10 years old and says, "She did."
I walked over to the mom and hugged her.  She said, "It wasn't me, it was my daughter".  I said "I know, I wanted thank you both, although she found it ... it's because of you that I got this back."  I was so happy, I was almost in tears. 
The next day at work, a person in another department offered me tickets to the circus.  He handed me 5 tickets. Almost instantly that young girls face popped in my head.  After work I went back to the supermarket and stopped at the courtesy counter and asked if they had any idea who that women was?  She smiled and said, "Yes, actually I do.  She is a friend of mine".  Oh good, I was so happy.   I asked her to do me a favor and pass along these 5 tickets to her and say thank you from me.
She told me that the family of the little girl who found my money don't have very much so they would really appreciate this.  She also said that they have 3 children, so five was the prefect number of tickets! "Wow," I thought.
At first, I had I felt a little weird bringing those tickets to the store but I am SO glad I did!
Lesson: Never think twice about doing something nice for someone. 
 A Shoe Seller Walks in the Shoes of Kindness
- Unknown -
Today, I felt terrible. My head was full of problems and confusion.  I decided to take a walk even though I didn't know where I would go. The most extraordinary thing happened when I was out on this walk.
I saw an old man sitting on a chair. He was a seller of second-hand shoes. I thought he looked at least 70 years old. He seemed so tired and nobody was buying his shoes. I wanted to give him something but I had not brought anything with me.
Then, a little girl came toward him. I heard the child say, "Grandfather, may I polish your shoes?" That old man took pity on her, smiled, and he gave her a  shoe to polish.
The girl said, "I polish the shoe because I need money to buy my brother a new school uniform." 
SubmitI heard this and tears came to my eyes. The old man answered, "Oh, little girl. Just stop doing this. Come with me, and I will buy you a uniform." Then they walked to a market (I followed behind) and he bought her a uniform.
The girl was so happy.  She said, "Thank you so much for doing this. May God bless you." Then she left, leaving the old man smiling.
He walked away from the market, but I stopped him. I whispered in his ear, "You are a hero! Thank you for your kindness!"  As I walked away, I glanced back, and I could see him still smiling.
I was blown away by the kindness I had just seen.  Someone who had so little themselves, was able to show such incredible generosity! Amazing! My own sadness had completely disappeared, chased way by the light of this kind act.
I began realizing that I have a lot to be thankful for. I hope, some day, I can show my appreciation of what I have by following the example of the old man who only had a little, but shared it so beautifully with someone who had nothing.
You may not know that........
According to the records as found with the National Insurance Crime Bureau, the number of vehicles stolen on the New Year's Day is much higher than that registered on any other national holiday.
People across different parts of the world widely believe in the concept of fist footing. The first visitors one sees or the one who first person to step into the house after the clock strikes midnight is considered to bring either good luck or bad fortune. The first visitor is also expected to carry a gift that signifies wealth and prosperity.
New Year's strange traditions also feature embracing of anything that comes in round or ring shape as such a shape is said to symbolize 'completion of a full circle". There is a popular belief in several cultures that shape of a ring brings in good fortune. Therefore, people prefer to consume cakes in round shape or donuts to attract wealth.
Fireworks were banned and thus came into existence the Time Square New Year's Eve Ball that became highly famous for its illumination on New Year's Day. It was in 1907 that the first ball was lighted up, made of wood and iron and weighing around 700-pound. The first ball was decorated with over a hundred 25-watts light bulbs. Time Square New Year's Eve Ball of today has come to weigh around 11,875-pounds and is 12 feet in diameter. The ball is designed by Waterford Crystal and adorned with nearly 2,668 Waterford crystals. The wartime restrictions became the reason for not lowering the New Year's Eve ball in 1942 and 1943.
The first month of the year in the Gregorian calendar- January has been named after God Janus, who holds two faces. One face of the God look backwards, while the other one look towards the future and represents the 'spirit of the opening'.
An interesting trivia about the New Year is the wishes being written and collected from visitors to Times Square in New York City. Pieces of confetti strewn across the Times Square are picked up and used by visitors to the site for conveying their greetings and wishes for the New Year. The wishes are gathered and added to the ton of the confetti, which is eventually being showered on the crowd gathered in Times Square for celebrations marked to ring in the New Year.
People across different cultures are seen consuming different kinds of lucky foods for the New Year's Day. Some people believe that eating fish, pork, legumes, lentils and cooked green can bring in good fortune in the upcoming year and hence they arrange for meals comprising the auspicious food for their celebrations on the New Year's Eve. Consumption of chicken or lobsters is considered to bring in bad luck for the entire year because chicken moves backwards. It is widely believed that eating unlucky foods for celebrating New Year's Day might cause a reversal of their good fortune. 
There is long-lived New Year tradition of burning effigies and dolls in several parts of the world on the eve of the New Year Day. Dolls are burnt to get rid of the evil spirits of the past and to wash away the bad memories. People in Puerto Rico, Colombia and Cuba ring in the New Year by putting on fire a life-size doll with the belief that by burning it they would also be able to bury the haunting and painful experiences of the past.
The practice of is not a few years old but its origin can be traced back to as early as the Babylonians. According to the data, nearly 40-45% of the people in the US take a pledge on the New Year's Day. Most of the resolutions taken by people include issues such as weight loss, quitting of bad habits such as alcohol consumption and smoking. The research also throws up an interesting trivia about New Year resolutions. It is seen that merely a few stick to 

tjeir

 resolutions till the end of the first month of the New Year, while nearly 25% of the people forget about their resolutions before the end of January. 
A search on trivia related to New Year shows that there is a tradition of making the first baby born on the first day of the New Year as a symbol to signify the year. This practice was started by the ancient Greeks around 600 B.C. and has been in continuation till date. Some cultures also follow the norm of carrying a baby in a basket to pay tribute to the God of fertility- Dionysus. It is also meant for signifying the annual birth of the baby in some countries. 
People in countries like Mexico, Bolivia and Italy also follow a weird New Year tradition of wearing red underwear on the eve of the New Year. It is said to bring good luck for the entire year, while yellow underwear is also worn on the New Year's Day as it symbolizes money. 
Some of the countries also follow the ritual of eating some lucky foods for the New Year. Spain has the ritual of eating twelve grapes-each for a month to bring about good fortune in the upcoming year. In Philippines, people prefer to eat food items in round shape to secure happiness and invite economic prosperity all round the year.
The common belief behind lighting up fireworks in some countries on New Year's Day is that it not only illuminates the sky but also dispels bad spirits and unpleasant memories of the past.
Geographically, the world will be half way into 2014 when the time zone GMT or UTC enters the New Year. This time zone includes the United Kingdom, Ireland, Morocco, Iceland, and Western Sahara.
The most densely populated time zone is in the UTC offset of +8 hours. This time zone includes China, Taiwan, Malaysia, Indonesia, Singapore and Western Australia with up to a quarter of the world's population. About half of the world's population will have begun 2014 at UTC+5:30 when India enters the New Year.
Start this New Year with 
Something to laugh 
Something Missing - Missing Something?
Going over our church finances I found a receipt from a local paint store signed by someone named Christian. I wasn't aware of anyone buying paint, so I called the store to point out its mistake
'I'm sorry,' I told the manager, 'but there are no Christians here at St Mary's Church.'
Bedtime Story Letter to God 
Darlene was sitting on her grandfather's lap as he read her a bedtime story.
From the time to time, she would take her eyes off the book and reach up to touch his wrinkled cheek. She was alternately stroking her own cheek, then his again. Finally she spoke up, 'Grandpa, did God make you?'
'Yes, darling,' he answered, 'God made me a long time ago.'
'Oh,' Darlene paused, 'Grandpa, did God make me too?'
'Yes, indeed, poppet,' he said, 'God made you just a little while ago.'
Feeling their respective faces again, Darlene observed, 'God' is getting better at it, isn't he?'
Help from God
A woman named Edna finds herself in dire trouble. Her business has gone bust, and she's in serious financial trouble. She's so desperate that she decides to ask God for help. She begins to pray...' God, please help me. I've lost my business, and if I don't get some money, I'm going to lose my house as well. Please let me win the lotto.'
Lotto night comes, and somebody else wins it.
Edna again prays.... 'God, please let me win the lotto! I've lost my business, my house and I'm going to lose my car as well.'
Lotto night comes, and Edna still has no luck.
Once again, she prays, 'My God, why have you forsaken me?? I've lost my business, my house, and my car. My children are starving. I don't often ask you help, and I have always been a good servant to you. PLEASE, just let me win the lotto this one time so I can get my life back in order.
Suddenly there is a blinding flash of light as the heavens open and Edna is confronted by the voice of God Himself:
'Edna, meet Me halfway on this. Buy a ticket.
'
Practical Religion - I
There is the allegedly true story of Father George who began his sermon early one Sunday morning by announcing to his congregation at St John's, Newbury, England, 'I have good news and bad news. The good news is, we have enough money to pay for our new building programme. The bad news is, it's still out there in your pockets.'
Practical Religion - II
Father Michael, of St Mary's church began his sermon with this story: 'I was on a plane last week, from Edinburgh to London, when we ran into some very severe weather which resulted in turbulence. As it got worse, the passengers became more and more alarmed, and even the airline stewards began to look concerned.
Finally, one of them noticed that I had 'Reverend' in front of my name on the passenger list, so she approached me, and said, 'Sir, this is really frightening. Do you suppose you could, I don't know.........do something religious?'
'So I took up a collection,' retold Father Michael with a grin.