Christmas Special - II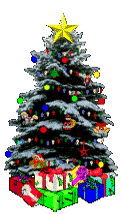 8 December 2013
Thoughts for Christmas
"Remember, if Christmas isn't found in your heart, you won't find it under a tree." -- Charlotte Carpenter 


"Christmas is not a time nor a season, but a state of mind. To cherish peace 

and goodwill, to be plenteous in mercy, is to have the real spirit of 

Christmas." -- Calvin Coolidge 
"Christmas, in its final essence, is for grown people who have forgotten what 

children know. Christmas is for whoever is old enough to have denied the 

unquenchable spirit of man." -- Margaret Cousins 
"Unless we make Christmas an occasion to share our blessings, all the snow in Alaska won't make it 'white'." -- Bing Crosby 
"Whatever else be lost among the years, Let us keep Christmas still a shining 

thing: Whatever doubts assail us, or what fears, Let us hold close one day, 

remembering Its poignant meaning for the hearts of men. Let us get back our 

childlike faith again." -- Grace Noll Crowell 
"Christmas is doing a little something extra for someone." -- Charles Schulz 
"As long as we know in our hearts what Christmas ought to be, Christmas is." 

-- Eric Sevareid 
"Christmas is the day that holds time together." -- Alexander Smith 
"Christmas renews our youth by stirring our wonder. The capacity for wonder 

has been called our most pregnant human faculty, for in it are born our art, 

our science, our religion." -- Ralph Sockman 
"Christmas ... is not an eternal event at all, but a piece of one's home that 

one carries in one's heart." -- Freya Stark 
"Many banks have a new kind of Christmas club in operation. The new club helps 

you save money to pay for last year's gifts." -- Unknown 
"Are you willing to believe that love is the strongest thing in the world - 

stronger than hate, stronger than evil, stronger than death - and that the 

blessed life which began in Bethlehem nineteen hundred years ago is the image 

and brightness of the Eternal Love? Then you can keep Christmas." -- Henry Van Dyke
"Christmas is for children. But it is for grownups too. Even if it is a 

headache, a chore, and nightmare, it is a period of necessary defrosting of 

chill and hide-bound hearts." -- Lenora Mattingly Weber 
"How many observe Christ's birthday! How few, His precepts!" -- Benjamin Franklin
"I will honor Christmas in my heart, and try to keep it all the year." -- Charles Dickens
"Our hearts grow tender with childhood memories and love of kindred, and we 

are better throughout the year for having, in spirit, become a child again at 

Christmas-time." -- Laura Ingalls Wilder
"Christmas, children, is not a date. It is a state of mind. " -- Mary Ellen Chase
"Christmas! The very word brings joy to our hearts. No matter how we may dread 

the rush, the long Christmas lists for gifts and cards to be bought and 

given--when Christmas Day comes there is still the same warm feeling we had as 

children, the same warmth that enfolds our hearts and our homes." -- Joan Winmill Brown
"As long as we know in our hearts what Christmas ought to be, Christmas is." --  Eric Sevareid
The Gift of Forgiveness
by John William Smith 
Christmas tree - The Christmas of 1949 we didn't have a tree.
My dad had as much pride as anybody, I suppose, so he wouldn't just say that 
we couldn't afford one.
When I mentioned it, my mother said that we weren't going to have one this 
year, that we couldn't afford one, and even if we could – it was stupid to 
clutter up your house with a dead tree.
I wanted a tree badly though, and I thought – in my naïve way – that if we had 
one, everybody would feel better.
Taking Matters into my Own Hands 
About three days before Christmas, I was out collecting for my paper route.
It was fairly late – long after dark – it was snowing and very cold.
I went to the apartment building to try to catch a customer who hadn't paid me 
for nearly two months – she owed me seven dollars.
Much to my surprise, she was home.
She invited me in and not only did she pay me, she gave me a dollar tip!
It was a windfall for me – I now had eight whole dollars.
What happened next was totally unplanned.
On the way home, I walked past a Christmas tree lot and the idea hit me.
The selection wasn't very good because it was so close to the holiday, but 
there was this one real nice tree.
It had been a very expensive tree and no one had bought it; now it was so 
close to Christmas that the man was afraid no one would.
He wanted ten dollars for it, but when I – in my gullible innocence – told him 
I only had eight, he said he might sell it for that.
I really didn't want to spend the whole eight dollars on the tree, but it was 
so pretty that I finally agreed.
I dragged it all the way home – about a mile, I think – and I tried hard not 
to damage it or break off any limbs.
The snow helped to cushion it, and it was still in pretty good shape when I 
got home.
You can't imagine how proud and excited I was.
I propped it up against the railing on our front porch and went in.
My heart was bursting as I announced that I had a surprise.
I got Mom and Dad to come to the front door and then I switched on the porch 
light.
Surprise!!
"Where did you get that tree?" my mother exclaimed.
But it wasn't the kind of exclamation that indicates pleasure.
"I bought it up on Main Street. Isn't it just the most perfect tree you ever 
saw?" I said, trying to maintain my enthusiasm.
"Where did you get the money?" Her tone was accusing and it began to dawn on 
me that this wasn't going to turn out as I had planned.
"From my paper route." I explained about the customer who had paid me.
"And you spent the whole eight dollars on this tree?" she exclaimed. 
She went into a tirade about how stupid it was to spend my money on a dumb 
tree that would be thrown out and burned in a few days.
She told me how irresponsible I was and how I was just like my dad with all 
those foolish, romantic, noble notions about fairy tales and happy endings and 
that it was about time I grew up and learned some sense about the realities of 
life and how to take care of money and spend it on things that were needed and 
not on silly things.
She said that I was going to end up in the poorhouse because I believe in 
stupid things like Christmas trees, things that didn't amount to anything.
I Just Stood There
My mother had never talked to me like that before and I couldn't believe what 
I was hearing.
I felt awful and I began to cry.
Finally, she reached out and snapped off the porch light.
"Leave it there," she said. "Leave that tree there till it rots, so every time 
we see it, we'll all be reminded of how stupid the men in this family are."
Then she stormed up the stairs to her bedroom and we didn't see her until the 
next day.
Dad and I brought the tree in and we made a stand for it.
He got out the box of ornaments and we decorated it as best as we could; but 
men aren't too good at things like that, and besides, it wasn't the same 
without mom.
There were a few presents under it by Christmas day – although I can't 
remember a single one of them – but Mom wouldn't have anything to do with it.
It was the worst Christmas I ever had.
Fast Forward to Today
Judi and I married in August of 1963, and dad died on October 10 of that year. 
Over the next eight years, we lived in many places. Mom sort of divided up the 
year – either living with my sister Jary or with us.
In 1971 we were living in Wichita, Kansas – Lincoln was about seven, Brendan 
was three and Kristen was a baby. Mom was staying with us during the holidays. 
On Christmas Eve I stayed up very late. I was totally alone with my thoughts, 
alternating between joy and melancholy, and I got to thinking about my paper 
route, that tree, what my mother had said to me and how Dad had tried to make 
things better.
I heard a noise in the kitchen and discovered that it was mom. She couldn't 
sleep either and had gotten up to make herself a cup of hot tea – which was 
her remedy for just about everything. As she waited for the water to boil, she 
walked into the living room and discovered me there. She saw my open Bible and 
asked me what I was reading. When I told her, she asked if I would read it to 
her and I did.
The Truth Comes Out
When the kettle began to whistle, she went and made her tea. She came back, 
and we started to visit. I told her how happy I was that she was with us for 
Christmas and how I wished that Dad could have lived to see his grandchildren 
and to enjoy this time because he always loved Christmas so. It got very quiet 
for a moment and then she said, "Do you remember that time on Twelve Mile Road 
when you bought that tree with your paper route money?"
"Yes," I said, "I've just been thinking about it you know."
She hesitated for a long moment, as though she were on the verge of something 
that was bottled up so deeply inside her soul that it might take surgery to 
get it out. Finally, great tears started down her face and she cried, "Oh, 
son, please forgive me."
"That time and that Christmas have been a burden on my heart for twenty-five 
years. I wish your dad were here so I could tell him how sorry I am for what I 
said. Your dad was a good man and it hurts me to know that he went to his 
grave without ever hearing me say that I was sorry for that night. Nothing 
will ever make what I said right, but you need to know that your dad never did 
have any money sense (which was all too true).
We were fighting all the time - though not in front of you - we were two 
months behind in our house payments, we had no money for groceries, your dad 
was talking about going back to Arkansas and that tree was the last straw. I 
took it all out on you. It doesn't make what I did right, but I hoped that 
someday, when you were older, you would understand. I've wanted to say 
something for ever so long and I'm so glad it's finally out."
Well, we both cried a little and held each other and I forgave her – it wasn't 
hard, you know.
Then we talked for a long time, and I did understand; I saw what I had never 
seen and the bitterness and sadness that had gathered up in me for all those 
years gradually washed away.
It was marvelously simple.
The great gifts of this season – or any season – can't be put under the tree; 
you can't wear them or eat them or drive them or play with them. We spend so 
much time on the lesser gifts – toys, sweaters, jewelry, the mint, anise and 
dill of Christmas – and so little on the great gifts – understanding, grace, 
peace and forgiveness. It's no wonder that the holiday leaves us empty, 
because when it's over, the only reminders we have are the dirty dishes and 
the January bills.
The Great Gift
- Unknown
The great gifts are like the one gift – the gift that began it all back there 
in Bethlehem of Judea. You can't buy them, and they're not on anybody's 
shopping list. They come as He came – quietly, freely, unexpectedly – and if 
you're not careful, you'll miss them entirely.
On a cold Christmas Eve in 1952, when Korea was in the throes of civil war, 
one young woman struggled along a village street, obviously soon to deliver a 
child. She pleaded with passersby,
"Help me! Please. My baby."
No one paid any attention to her.
A middle-aged couple walked by. The wife pushed away the young mother and 
sneered,
"Where's the father? Where's your American man now?"
The couple laughed and went on.
The young woman almost doubled up from a contraction as she watched them go.
"Please . . ." she begged.
She had heard of a missionary living nearby who might help her. Hurriedly, she 
began walking to that village. If only he would help her baby. Shivering and 
in pain, she struggled over the frozen countryside. But the night was so cold. 
Snow began to fall. Realizing that the time was near to deliver her baby, she 
took shelter under a bridge. There, alone, her baby was born on Christmas Eve.
Worried about her newborn son, she took off her own clothes, wrapped them 
around the baby and held him close in the warm circle of her arms.
The next day, the missionary braved the new snow to deliver Christmas 
packages. As he walked along, he heard the cry of a baby. He followed the 
sound to a bridge. Under it, he found a young mother frozen to death, still 
clutching her crying new born son. The missionary tenderly lifted the baby out 
of her arms.
When the baby was 10 years old, his now adoptive father told him the story of 
his mother's death on Christmas Eve.
The young boy cried, realizing the sacrifice his mother had made for him.
The next morning, the missionary rose early to find the boy's bed empty. 
Seeing a fresh set of small footprints in the snow outside, he bundled up 
warmly in a winter coat and followed the trail. It led back to the bridge 
where the young mother had died.
As the missionary approached the bridge, he stopped, stunned. Kneeling in the 
snow was his son, naked and shivering uncontrollably. His clothes lay beside 
him in a small pile. Moving closer, he heard the boy say through chattering 
teeth:
"Mother, were you this cold for me?"
That story reminds me of another mother and Son who sacrificed so much. One 
winter night, Jesus left his home, His glory and the warmth of heaven to be 
born in a stable to an unwelcome world. Just before He was born, Mary, His 
mother, was not welcome in any of the cozy inns in Bethlehem. Instead, she 
delivered her baby in the darkness of a cold stable. The Creator of the 
Universe, the Perfect Judge who could destroy the world with a single word, 
was willing to endure this inauspicious beginning for you and me. That is 
unconditional love!
We who have experienced God's unconditional love are commanded to share that 
love with others. John writes in 1 John 4:11,
"Dear friends, since God loved us that much, we surely ought to love each 
other" (New Living Translation).
God wants us to express His supernatural love to others. We become examples of 
God's love to the world as we love our neighbors through the enabling of His 
Holy Spirit.
My prayer for you is the same as Paul's prayer for the believers in Ephesians 
3:17,18:
"May your roots go down deep in to the soil of God's marvelous love. And may 
you have the power to understand, as all God's people should, how wide, how 
long, how high, and how deep His love really is" (NLT ) .
You may confess, "I don't have that kind of love to share with anyone." To 
experience God's supernatural love, claim it by faith. We have the potential 
to love anyone God puts in our path. One of the greatest lessons I have 
learned in my Christian life is "how to love by faith."
When we by faith invite God's unconditional love to flow through us, we will 
discover a rekindled love that is alive and well. That is true for an 
"unlovable" spouse, boss, employee, or anyone.
Nothing breaks the hardened ground of unforgiveness and bitterness like 
sincere acts and words of love. Sometimes you and I, by faith, must take the 
first step of restoration. A positive response may not be immediate, but keep 
on loving and reaching out. There is no power on earth stronger than God's 
supernatural love.
An Awesome Christmas Eve
by Katherine Kehler
"All who are oppressed may come to Him. He is a refuge for them in their times 
of trouble" (Psalm 9:9)
My father was born and spent his first 15 years in the Ukraine. One Christmas 
his two older brothers bought their parents a German-made Christmas musical 
wind-up tree stand. It was mechanical and played Silent Night. It brought 
great joy to this family of ten.
Not long after, the country experienced World War I and then the Russian 
revolution. Many people endured tremendous persecution - women were raped and 
fathers were kidnapped and murdered. Thieves arrived at the homes, demanded 
food and stole whatever they wanted, including the horses.
It was during one of those raids that God used this Christmas tree stand to 
perform a miracle and save their lives. It was Christmas Eve and the tree was 
in the stand playing Silent Night. The door burst open and a gang of ruffians 
stormed in, all holding guns. Fear spread through each family member as they 
wondered what would happen next. They were astounded as they watched these 
uninvited guests stop and become totally still. Then, without saying a word, 
they backed out of the house and closed the door. God used the tree and Silent 
Night to save their lives. A miracle on Christmas Eve!
A Wonderful Christmas Morning!
- Author unknown
In September 1960, I woke up one morning with six hungry babies and just 75 
cents in my pocket. Their father was gone.
The boys ranged from three months to seven years; their sister was two. Their 
Dad had never been much more than a presence they feared. Whenever they heard 
his tires crunch on the gravel driveway they would scramble to hide under 
their beds.
He did manage to leave $15 a week to buy groceries. Now that he had decided to 
leave, there would be no more beatings, but no food either. If there was a 
welfare system in effect in southern Indiana at that time, I certainly knew 
nothing about it. I scrubbed the kids until they looked brand new and then put 
on my best homemade dress, loaded them into the rusty old 51 Chevy and drove 
off to find a job.
The seven of us went to every factory, store and restaurant in our small town. 
No luck. The kids stayed crammed into the car and tried to be quiet while I 
tried to convince whoever would listen that I was willing to learn or do 
anything. I had to have a job. Still no luck. The last place we went to, just 
a few miles out of town was an old Root Beer Barrel drive-in that had been 
converted to a truck stop. It was called the Big Wheel.
An old lady named Granny owned the place and she peeked out of the window from 
time to time at all those kids. She needed someone on the graveyard shift, 11 
at night until seven in the morning. She paid 65 cents an hour, and I could 
start that night. I raced home and called the teenager down the street that 
baby-sat for people.
I bargained with her to come and sleep on my sofa for a dollar a night. She 
could arrive with her pajamas on and the kids would already be asleep. This 
seemed like a good arrangement to her, so we made a deal. That night when the 
little ones and I knelt to say our prayers, we all thanked God for finding 
Mommy a job. And so I started at the Big Wheel.
When I got home in the mornings I woke the baby-sitter up and sent her home 
with one dollar of my tip money-- fully half of what I averaged every night. 
As the weeks went by, heating bills added a strain to my meager wage. The 
tires on the old Chevy had the consistency of penny balloons and began to 
leak. I had to fill them with air on the way to work and again every morning 
before I could go home.
One bleak fall morning, I dragged myself to the car to go home and found four 
tires in the back seat. New tires! There was no note, no nothing, just those 
beautiful brand new tires. Had angels taken up residence in Indiana I 
wondered? I made a deal with the local service station. In exchange for his 
mounting the new tires, I would clean up his office. I remember it took me a 
lot longer to scrub his floor than it did for him to do the tires.
I was now working six nights instead of five and it still wasn't enough. 
Christmas was coming and I knew there would be no money for toys for the kids. 
I found a can of red paint and started repairing and painting some old toys - 
then hid them in the basement so there would be something for Santa to deliver 
on Christmas morning. Clothes were a worry too. I was sewing patches on top of 
patches on the boy's pants and soon they would be too far gone to repair.
On Christmas Eve the usual customers were drinking coffee in the Big Wheel.  
There were the truckers, Les, Frank, and Jim, and a state trooper named Joe. A 
few musicians were hanging around after a gig at the Legion and were dropping 
nickels in the pinball machine. The regulars all just sat around and talked 
through the wee hours of the morning and then left to get home before the sun 
came up.
Gift box. When it was time for me to go home at seven o'clock on Christmas 
morning, to my amazement, my old battered Chevy was filled full to the top 
with boxes of all shapes and sizes. I quickly opened the driver's side door,
crawled inside and kneeled in the front facing the back seat. Reaching back, I 
pulled off the lid of the top box. Inside was a whole case of little blue 
jeans, sizes 2-10! I looked inside another box: It was full of shirts to go 
with the jeans.
Then I peeked inside some of the other boxes. There was candy and nuts and 
bananas and bags of groceries. There was an enormous ham for baking, and 
canned vegetables and potatoes. There was pudding and Jell-O and cookies, pie 
filling and flour. There was a whole bag of laundry supplies and cleaning 
items. And there were five toy trucks and one beautiful little doll. As I 
drove back through empty streets as the sun slowly rose on most amazing 
Christmas Day of my life, I was sobbing with gratitude. And I will never 
forget the joy on the faces of my little ones that precious morning.
Yes, there were angels in Indiana that long-ago December. And they all hung 
out at the Big Wheel truck stop.
The Selfish Giant
- Oscar Wilde - 
Note: Oscar Wilde intended this story to be read to children
Every afternoon, as they were coming from school, the children used to go and 
play in the Giant's garden.
It was a large lovely garden, with soft green grass. Here and there over 
the grass stood beautiful flowers like stars, and there were twelve peach-
trees that in the spring-time broke out into delicate blossoms of pink and 
pearl, and in the autumn bore rich fruit. The birds sat on the trees and sang 
so sweetly that the children used to stop their games in order to listen to 
them. 'How happy we are here!' they cried to each other.
One day the Giant came back. He had been to visit his friend the Cornish 
ogre, and had stayed with him for seven years. After the seven years were over 
he had said all that he had to say, for his conversation was limited, and he 
determined to return to his own castle. When he arrived he saw the children 
playing in the garden.
'What are you doing here?' he cried in a very gruff voice, and the 
children ran away.
'My own garden is my own garden,' said the Giant; 'any one can understand 
that, and I will allow nobody to play in it but myself.' So he built a high 
wall all round it, and put up a notice-board.
TRESPASSERS 
WILL BE 
PROSECUTED
He was a very selfish Giant.
The poor children had now nowhere to play. They tried to play on the 
road, but the road was very dusty and full of hard stones, and they did not 
like it. They used to wander round the high wall when their lessons were over, 
and talk about the beautiful garden inside.
'How happy we were there,' they said to each other.
Then the Spring came, and all over the country there were little blossoms 
and little birds. Only in the garden of the Selfish Giant it was still Winter. 
The birds did not care to sing in it as there were no children, and the trees 
forgot to blossom. Once a beautiful flower put its head out from the grass, 
but when it saw the notice-board it was so sorry for the children that it 
slipped back into the ground again, and went off to sleep. The only people who 
were pleased were the Snow and the Frost. 'Spring has forgotten this garden,' 
they cried, 'so we will live here all the year round.' The Snow covered up the 
grass with her great white cloak, and the Frost painted all the trees silver. 
Then they invited the North Wind to stay with them, and he came. He was 
wrapped in furs, and he roared all day about the garden, and blew the 
chimney-pots down. 'This is a delightful spot,' he said, 'we must ask the Hail 
on a visit.' So the Hail came. Every day for three hours he rattled on the 
roof of the castle till he broke most of the slates, and then he ran round and 
round the garden as fast as he could go. He was dressed in grey, and his 
breath was like ice.
'I cannot understand why the Spring is so late in coming,' said the 
Selfish Giant, as he sat at the window and looked out at his cold white 
garden; 'I hope there will be a change in the weather.'
But the Spring never came, nor the Summer. The Autumn gave golden fruit 
to every garden, but to the Giant's garden she gave none. 'He is too selfish,' 
she said. So it was always Winter there, and the North Wind, and the Hail, and 
the Frost, and the Snow danced about through the trees.
One morning the Giant was lying awake in bed when he heard some lovely 
music. It sounded so sweet to his ears that he thought it must be the King's 
musicians passing by. It was really only a little linnet singing outside his 
window, but it was so long since he had heard a bird sing in his garden that 
it seemed to him to be the most beautiful music in the world. Then the Hail 
stopped dancing over his head, and the North Wind ceased roaring, and a 
delicious perfume came to him through the open casement. 'I believe the Spring 
has come at last,' said the Giant; and he jumped out of bed and looked out.
He saw a most wonderful sight. Through a little hole in the wall the 
children had crept in, and they were sitting in the branches of the trees. In 
every tree that he could see there was a little child. And the trees were so 
glad to have the children back again that they had covered themselves with 
blossoms, and were waving their arms gently above the children's heads. The 
birds were flying about and twittering with delight, and the flowers were 
looking up through the green grass and laughing. It was a lovely scene, only 
in one corner it was still Winter. It was the farthest corner of the garden, 
and in it was standing a little boy. He was so small that he could not reach 
up to the branches of the tree, and he was wandering all round it, crying 
bitterly. The poor tree was still quite covered with frost and snow, and the 
North Wind was blowing and roaring above it. 'Climb up! little boy,' said the 
Tree, and it bent its branches down as low as it could; but the little boy was 
too tiny.
And the Giant's heart melted as he looked out. 'How selfish I have been!' 
he said; 'now I know why the Spring would not come here. I will put that poor 
little boy on the top of the tree, and then I will knock down the wall, and my 
garden shall be the children's playground for ever and ever.' He was really 
very sorry for what he had done.
So he crept downstairs and opened the front door quite softly, and went 
out into the garden. But when the children saw him they were so frightened 
that they all ran away, and the garden became Winter again. Only the little 
boy did not run, for his eyes were so full of tears that he died not see the 
Giant coming. And the Giant stole up behind him and took him gently in his 
hand, and put him up into the tree. And the tree broke at once into blossom, 
and the birds came and sang on it, and the little boy stretched out his two 
arms and flung them round the Giant's neck, and kissed him. And the other 
children, when they saw that the Giant was not wicked any longer, came running 
back, and with them came the Spring. 'It is your garden now, little children,' 
said the Giant, and he took a great axe and knocked down the wall. And when 
the people were gong to market at twelve o'clock they found the Giant playing 
with the children in the most beautiful garden they had ever seen.
All day long they played, and in the evening they came to the Giant to 
bid him good-bye.
'But where is your little companion?' he said: 'the boy I put into the 
tree.' The Giant loved him the best because he had kissed him.
'We don't know,' answered the children; 'he has gone away.'
'You must tell him to be sure and come here to-morrow,' said the Giant. 
But the children said that they did not know where he lived, and had never 
seen him before; and the Giant felt very sad.
Every afternoon, when school was over, the children came and played with 
the Giant. But the little boy whom the Giant loved was never seen again. The 
Giant was very kind to all the children, yet he longed for his first little 
friend, and often spoke of him. 'How I would like to see him!' he used to say.
Years went over, and the Giant grew very old and feeble. He could not 
play about any more, so he sat in a huge armchair, and watched the children at 
their games, and admired his garden. 'I have many beautiful flowers,' he said; 
'but the children are the most beautiful flowers of all.'
One winter morning he looked out of his window as he was dressing. He did 
not hate the Winter now, for he knew that it was merely the Spring asleep, and 
that the flowers were resting.
Suddenly he rubbed his eyes in wonder, and looked and looked. It 
certainly was a marvellous sight. In the farthest corner of the garden was a 
tree quite covered with lovely white blossoms. Its branches were all golden, 
and silver fruit hung down from them, and underneath it stood the little boy 
he had loved.
Downstairs ran the Giant in great joy, and out into the garden. He 
hastened across the grass, and came near to the child. And when he came quite 
close his face grew red with anger, and he said, 'Who hath dared to wound 
thee?' For on the palms of the child's hands were the prints of two nails, and 
the prints of two nails were on the little feet.
'Who hath dared to wound thee?' cried the Giant; 'tell me, that I may 
take my big sword and slay him.'
'Nay!' answered the child; 'but these are the wounds of Love.'
'Who art thou?' said the Giant, and a strange awe fell on him, and he 
knelt before the little child.
And the child smiled on the Giant, and said to him, 'You let me play once i
n your garden, to-day you shall come with me to my garden, which is 
Paradise.'
And when the children ran in that afternoon, they found the Giant lying 
dead under the tree, all covered with white blossoms.
You may not know that........
Evergreens (from the Old English word aefie meaning "always" and gowan meaning "to grow") have been symbols of eternal life and rebirth since ancient times. The pagan use and worship of evergreen boughs and trees has evolved into the Christianized Christmas tree.a
Because of their pagan associations, both the holly (associated with the masculine principle) and the ivy (the feminine) and other green boughs in home decoration were banned by the sixth-century Christian Council of Braga.
Christmas has its roots in pagan festivals such as Saturnalia (December 17-December 23), the Kalends (January 1 -5, the precursor to the Twelve Days of Christmas), and Deus Sol Invictus or Birthday of the Unconquerable Sun (December 25). The Christians church heartily disapproved of such celebrations and co-opted the pagans by declaring December 25 as Christ's day of birth, though there is no evidence Christ was born on that day.
santa claus Santa Claus is based on a fourth-century bishop from modern-day Turkey 

Santa Claus is based on a real person, St. Nikolas of Myra (also known as Nikolaos the Wonderworker, Bishop Saint Nicholas of Smyrna, and Nikolaos of Bari), who lived during the fourth century. Born in Patara (in modern-day Turkey), he is the world's most popular non-Biblical saint, and artists have portrayed him more often than any other saint except Mary. He is the patron saint of banking, pawnbroking, pirating, butchery, sailing, thievery, orphans, royalty, and New York City.
Early illustrations of St. Nicholas depict him as stern, commanding, and holding a birch rod. He was more a symbol of discipline and punishment than the jolly, overweight elf children know today.
Puritan Oliver Cromwell outlawed Christmas celebrations and carols in England from 1649-1660. The only celebrations allowed were sermons and prayers.
Christmas stockings allegedly evolved from three sisters who were too poor to afford a marriage dowry and were, therefore, doomed to a life of prostitution. They were saved, however, when the wealthy Bishop Saint Nicholas of Smyrna (the precursor to Santa Claus) crept down their chimney and generously filled their stockings with gold coins.
The first lighted Christmas tree can be traced to Martin Luther. 

The first person to decorate a Christmas tree was reportedly the Protestant reformer Martin Luther (1483-1546). According to legend, he was so moved by the beauty of the stars shining between the branches of a fir tree, he brought home an evergreen tree and decorated it with candles to share the image with his children.
The first printed reference to a Christmas tree was in 1531 in Germany. 

Approximately 30-35 million real (living) Christmas trees are sold each year in the U.S.A
The Bible Does Not Actually State When Jesus Was Born. 

The Gospels leave specific dates and even seasonal references out but mention shepherds tending their flocks when Jesus was born, which leads some to believe that he's more likely an Aries than a Capricorn.
The Man Behind the Icon - 

Inspired at least in part by Sinterklaas and the history of St. Nicholas, author Clement Clarke Moore wrote a poem titled "A Visit from St. Nicholas." From this work came much of what we now associate with Santa Claus: The flying reindeer, his ample gut, and jolly laughter.
So, No: Coca-Cola Did Not Invent Santa. 

But his image has been used extensively in wintertime marketing materials since 1931, cementing both his image and persona in the public consciousness.
Christmas trees were first decorated with foods such as apples, nuts and dates.
In the  18th century Christmas trees began being decorated with candles.
Electric Christmas tree lights were first used in 1895.
Did you know that giving presents were once banned by the Catholic Church.  It was believed that gift giving was connected to paganism.
DESPITE the tale of three wise men paying homage to baby Jesus, the Bible never gives a number. Matthew's Gospel refers to merely "wise men".
CAROLS began as an old English custom called wassailing, toasting neighbours to a long life.
CAROLS weren't sung in churches until they were introduced by St Francis of Assisi in the 13th century.
HANGING stockings out comes from the Dutch custom of leaving shoes packed with food for St Nicholas's donkeys. He would leave small gifts in return.
Noel is the word which is used in place of Christmas in France. The word was derived from the French phrase "les bonnes nouvelles" which means "the good news" and it refers to the gospel.
In the Ukraine, if you find a spider web in the house on Christmas morning, it is believed to be a harbinger of good luck! There once lived a woman so poor, says a Ukrainian folk tale, that she could not afford Christmas decorations for her family. One Christmas morning, she awoke to find that spiders had trimmed her children's tree with their webs. When the morning sun shone on them, the webs turned to silver and gold. An artificial spider and web are often included in the decorations on Ukrainian Christmas trees.
Something to laugh for Christmas 
Helpful Holiday Diet Tips
1. If no one sees you eat it, it has no calories
2. If you drink a diet soda with a candy bar, they cancel each other out
3. If you eat standing up, it doesn't count!
4. STRESSED is just DESSERTS spelled backwards
5. If you eat the food off someone else's plate, it doesn't count
6, Cookie pieces contain no calories because the process of breakage cause calorie leakage
7. Food used for medicinal purposes have no calories. This includes: any chocolate used for energy, brandy, cheesecake, and Haagen-Daz Ice Cream
8. When eating with someone else, calories don't count if you both eat the same amount
9. Movie-related foods are much lower in calories simply because they are a part of the entertainment experience and not part of one's personal fuel. This includes: Milk Duds, popcorn with butter, Junior Mints, Snickers, and Gummi Bears.
True story
The nativity play was going as planned and Joseph and Mary were going from house to house knocking on the doors and asking it there was any room for them. As they continued to get "no room" answers a little voice called from the back "YOU SHOULD HAVE BOOKED!" bringing the house down.
Didn't You Get My E-Mail?
As a little girl climbed onto Santa's lap, Santa asked the usual, "And what would you like for Christmas?"
The child stared at him open mouthed and horrified for a minute, then gasped: "Didn't you get my E-mail?"  
What Are The Three Gifts?
While participating in a chruch Christmas pageant many years past, I had the good fortune to be chosen as the narrator. Each rehearsal went off well and then on the night of the show, I, in a loud and penetrating voice announced the gifts of the Magi as "gold, Frankenstein and myrrh."
No Room In The Inn?
A boy wanted to be Joseph in the Sunday School pageant. He was cast as the landlord and objected loudly, but to no avail. When the pageant was presented, Mary and Joseph knocked on the door and asked him if he had a room for them. The boy smiled and said, "Yes, sure. Lots of room. Come on in!"
Signs of Christmas
Toy Store: "Ho, ho, ho spoken here."  
 Bridal boutique: "Marry Christmas."  
 Outside a church: "The original Christmas Club."  
 At a department store: "Big pre-Christmas sale.  
 Come in and mangle with the crowd."  
 A Texas jeweler store: "Diamond tiaras -- $70,000.  
 Three for $200,000.  
 A reducing salon: "24 Shaping Days until Christmas."  
 In a stationery store: "For the man who has everything...  
 a calendar to remind him when payments are due."  
 THE STORY OF CHRISTMAS 
taken from the classic
BEN-HUR: A TALE OF THE CHRIST 
by Lew Wallace
At a certain hour in the evening the shouting and stir of the people in and about the khan ceased; at the same time, every Israelite, if not already upon his feet, arose, solemnized his face, looked towards Jerusalem, crossed his hands upon his breast, and prayed; for it was the sacred ninth hour, when sacrifices were offered in the temple on Moriah, and God was supposed to be there.
When the hands of the worshippers fell down, the commotion broke forth again; everybody hastened to bread, or to make his pallet.
A little later, the lights were put out, and there was silence, and then sleep.
About midnight some one on the roof cried out, "What light is that in the sky? Awake, brethren, awake and see!"
The people, half asleep, sat up and looked; then they became wide-awake, though wonder-struck. And the stir spread to the court below, and into the lewens; soon the entire tenantry of the house and court and enclosure were out gazing at the sky.
And this was what they saw. A ray of light, beginning at a height immeasurably beyond the nearest stars, and dropping obliquely to the earth; at its top, a diminishing point; at its base, many furlongs in width; its sides blending softly with the darkness of the night, its core a roseate electrical splendour.
The apparition seemed to rest on the nearest mountain south-east of the town, making a pale corona along the line of the summit.
The khan was touched luminously, so that those upon the roof saw each other's faces, all filled with wonder.
Steadily, through minutes, the ray lingered, and then the wonder changed to awe and fear; the timid trembled; the boldest spoke in whispers.
"Saw you ever the like?" asked one.
"It seems just over the mountain there. I cannot tell what it is, nor did I ever see anything like it," was the answer.
"Can it be that a star has burst and fallen?" asked another, his tongue faltering.
"When a star falls, its light goes out."
"I have it!" cried one, confidently. "The shepherds have seen a lion, and made fires to keep him from the flocks."
The men next the speaker drew a breath of relief, and said, "Yes, that is it! The flocks were grazing in the valley over there to-day."
A bystander dispelled the comfort.
"No, no! Though all the wood in all the valleys of Judah was brought together in one pile and fired, the blaze would not throw a light so strong and high."
After that there was silence on the house-top, broken but once again while the mystery continued.
"Brethren!" exclaimed a Jew of venerable mien, "what we see is the ladder our father Jacob saw in his dream. Blessed be the Lord God of our fathers!"
A mile and a half, it may be two miles, southeast of Bethlehem, there is a plain separated from the town by an intervening swell of the mountain. Besides being well sheltered from the north winds, the vale was covered with a growth of sycamore, dwarf-oak, and pine trees, while in the glens and ravines adjoining there were thickets of olive and mulberry; all at this season of the year invaluable for the support of sheep, goats, and cattle, of which the wandering flocks consisted.
At the side farthest from the town, close under a bluff, there was an extensive marah, or sheepcot, ages old. In some long-forgotten foray, the building had been unroofed and almost demolished.
The enclosure attached to it remained intact, however, and that was of more importance to the shepherds who drove  their charges thither than the house itself. The stone wall around the lot was high as a man's head, yet not so high but that sometimes a panther or a lion, hungering from the wilderness, leaped boldly in. 
On the inner side of the wall, and as an additional security against the constant danger, a hedge of the rhamnus had been planted, an invention so successful that now a sparrow could hardly penetrate the over topping branches, armed as they were with great clusters of thorns hard as spikes.
The day of the occurrences which occupy the preceding chapters, a number of shepherds, seeking fresh walks for  their flocks, led them up to this plain; and from early morning the groves had been made ring with calls, and the blows of axes, the bleating of sheep and goats, the tinkling of bells, the lowing of cattle, and the barking of dogs. 
When the sun went down, they led the way to the marah, and by nightfall had everything safe in the field; then they kindled a fire down by the gate, partook of their humble supper, and sat down to rest and talk, leaving one on watch.
There were six of these men, omitting the watchman; and after while they assembled in a group near the fire, some sitting, some lying prone. As they went bareheaded habitually, their hair stood out in thick, coarse, sunburnt shocks; their beard covered their throats, and fell in mats down the breast; mantles of the skin of kids and lambs, with the fleece on, wrapped them from neck to knee, leaving the arms exposed; broad belts girthed the rude garments to their waists; their sandals were of the coarsest quality; from their right shoulders hung scrips containing food and selected stones for slings, with which they were armed; on the ground near each one lay his crook, a symbol of his calling and a weapon of offence.
Such were the shepherds of Judea! In appearance, rough and savage as the gaunt dogs sitting with them around the blaze; in fact, simple-minded, tender-hearted; effects due, in part, to the primitive life they led, but chiefly to their  constant care of things lovable and helpless.
They rested and talked, and their talk was all about their flocks, a dull theme to the world, yet a theme which was all the world to them. If in narrative they dwelt long upon affairs of trifling moment; if one of them omitted nothing of detail in recounting the loss of a lamb, the relation between him and the unfortunate should be remembered: at birth it became his charge, his to keep all its days, to help over the floods, to carry down the hollows, to name and train; it was to be his companion, his object of thought and interest, the subject of his will; it was to enliven and share his wanderings; in its defense he might be called on to face the lion or robber--to die.
The great events, such as blotted out nations and changed the mastery of the world, were trifles to them, if perchance they came to their knowledge. Of what Herod was doing in this city or that, building palaces and gymnasia, and indulging forbidden practises, they occasionally heard. As was her habit in those days, Rome did not wait for people slow to inquire about her; she came to them.
Over the hills along which he was leading his lagging herd, or in the fastnesses in which he was hiding them, not unfrequently the shepherd was startled by the blare of trumpets, and, peering out, beheld a cohort, sometimes a legion, in march; and when the glittering crests were gone, and the excitement incident to the intrusion over, he bent  himself to evolve the meaning of the eagles and gilded globes of the soldiery, and the charm of a life so the opposite of his own.
Yet these men, rude and simple as they were, had a knowledge and a wisdom of their own. On Sabbaths they were accustomed to purify themselves, and go up into the synagogues, and sit on the benches farthest from the ark. When the chazzan bore the Torah round, none kissed it with greater zest; when the sheliach read the text, none listened to the interpreter with more absolute faith; and none took away with them more of the elder's sermon, or gave it more thought  afterwards. In a verse of the Shema they found all the learning and all the law of their simple lives--that their Lord was One God, and that they must love him with all their souls. And they loved him, and such was their wisdom, surpassing that of kings.
While they talked, and before the first watch was over, one by one the shepherds went to sleep, each lying where he had sat.
The night, like most nights of the winter season in the hill country, was clear, crisp, and sparkling with stars. There was no wind. The atmosphere seemed never so pure, and the stillness was more than silence; it was a holy hush, a warning that heaven was stooping low to whisper some good thing to the listening earth.
By the gate, hugging his mantle close, the watchman walked; at times he stopped, attracted by a stir among the sleeping herds, or by a jackal's cry off on the mountain-side. The midnight was slow coming to him; but at last it came. His task was done; now for the dreamless sleep with which labor blesses its wearied children!
He moved towards the fire, but paused; a light was breaking around him, soft and white, like the moon's. He waited breathlessly.
The light deepened; things before invisible came to view; he saw the whole field, and all it sheltered. A chill sharper than that of the frosty air--a chill of fear--smote him. He looked up; the stars were gone; the light was dropping as from a window in the sky; as he looked, it became a splendor; then, in terror, he cried, "Awake, awake!"
Up sprang the dogs, and, howling, ran away.
The herds rushed together bewildered.
The men clambered to their feet, weapons in hand.
"What is it?" they asked, in one voice.
"See!" cried the watchman, "the sky is on fire!"
Suddenly the light became intolerably bright, and they covered  their eyes, and dropped upon their knees; then, as their souls  shrank with fear, they fell upon their faces blind and fainting, and would have died had not a voice said to them, "Fear not!"
"Fear not: for behold, I bring you good tidings of great joy, which shall be to all people."
The voice, in sweetness and soothing more than human, and low  and clear, penetrated all their being, and filled them with assurance.
They rose upon their knees, and, looking worshipfully, beheld in the centre of a great glory the appearance of a man, clad in a robe intensely white; above its shoulders towered the tops of wings shining and folded; a star over its forehead glowed with steady lustre, brilliant as Hesperus; its hands were stretched towards them in blessing; its face was serene and divinely beautiful.
They had often heard, and, in their simple way, talked, of angels;  and they doubted not now, but said, in their hearts, The glory of God is about us, and this is he who of old came to the prophet by  the river of Ulai.
Directly the angel continued:
"For unto you is born this day, in the city of David, a Savior, which is Christ the Lord!"
Again there was a rest, while the words sank into their minds.
"And this shall be a sign unto you," the annunciator said next.
"Ye shall find the babe, wrapped in swaddling-clothes, lying in a manger."
The herald spoke not again; his good tidings were told; yet he stayed awhile. Suddenly the light, of which he seemed the centre, turned roseate and began to tremble; then up, far as the men could see, there was flashing of white wings, and coming and going of radiant forms, and voices as of a multitude chanting  in unison,
"Glory to God in the highest, and on earth peace, good-will towards men!"
Not once the praise, but many times.
Then the herald raised his eyes as seeking approval of one far off; his wings stirred, and spread slowly and majestically, on their upper side white as snow, in the shadow vari-tinted, like mother-of-pearl; when they were expanded many cubits beyond his stature, he arose lightly, and, without effort, floated out of view, taking the light up with him. Long after he was gone, down from the sky fell  the refrain in measure mellowed by distance, "Glory to God in the highest, and on earth peace, good-will towards men."
When the shepherds came fully to their senses, they stared at each other stupidly, until one of them said, "It was Gabriel, the Lord's messenger unto men."
"Christ the Lord is born; said he not so?"
Then another recovered his voice, and replied, "That is what he said."
"And did he not also say, in the city of David, which is our Bethlehem yonder. And that we should find him a babe in swaddling-clothes?"
The first speaker gazed into the fire thoughtfully, but at length said, like one possessed of a sudden resolve, "There is but one place in Bethlehem where there are mangers; but one, and that is in the cave near the old khan. Brethren, let us go see this thing which has come to pass. The priests and doctors have been a  long time looking for the Christ. Now he is born, and the Lord has given us a sign by which to know him. Let us go up and worship him."
"The Lord will take care of them. Let us make haste."
Then they all arose and left the marah.
Around the mountain and through the town they passed, and came to the gate of the khan, where there was a man on watch.
"What would you have?" he asked.
"We have seen and heard great things to-night," they replied.
"Well, we, too, have seen great things, but heard nothing. What did you hear?"
"Let us go down to the cave in the enclosure, that we may be sure; then we will tell you all. Come with us, and see for yourself."
"No, the Christ is born."
"The Christ! How do you know?"
"Let us go and see first."
The man laughed scornfully.
"The Christ indeed! How are you to know him?"
"He was born this night, and is now lying in a manger, so we were told; and there is but one place in Bethlehem with mangers."
They went through the court-yard without notice, although there were some up even then talking about the wonderful light. The door of the cavern was open. A lantern was burning within, and they entered unceremoniously.
"I give you peace," the watchman said to Joseph and the Beth  Dagonite. "Here are people looking for a child born this night, whom they are to know by finding him in swaddling-clothes and lying in a manger."
For a moment the face of the stolid Nazarene was moved; turning away, he said, "The child is here."
They were led to one of the mangers, and there the child was.
The lantern was brought, and the shepherds stood by mute. The little one made no sign; it was as others just born.
"Where is the mother?" asked the watchman.
One of the women took the baby, and went to Mary, lying near, and put it in her arms. Then the bystanders collected about the two.
"It is the Christ!" said a shepherd, at last.
"The Christ!" they all repeated, falling upon their knees in worship.
One of them repeated several times over, "It is the Lord, and his glory is above the earth and heaven."
And the simple men, never doubting, kissed the hem of the mother's robe, and with joyful faces departed. In the khan, to all the people aroused and pressing about them, they told their story; and through the town, and all the way back to the marah, they chanted the refrain of the angels, "Glory to God in the highest, and on earth peace, good-will towards men!"
The story went abroad, confirmed by the light so generally seen; and the next day, and for days thereafter, the cave was visited by curious crowds, of whom some believed, though the greater part laughed and mocked.
to be continued next week
BEN-HUR: A TALE OF THE CHRIST 
by Lew Wallace
Part VII -CHAPTER V 
The third day of the journey the party nooned by the river Jabbok, 
where there were a hundred or more men, mostly of Peraea, resting 
themselves and their beasts. Hardly had they dismounted, before a 
man came to them with a pitcher of water and a bowl, and offered them 
drink; as they received the attention with much courtesy, he said, 
looking at the camel, "I am returning from the Jordan, where just 
now there are many people from distant parts, travelling as you 
are, illustrious friend; but they had none of them the equal of 
your servant here. A very noble animal. May I ask of what breed 
he is sprung?"
Balthasar answered, and sought his rest; but Ben-Hur, more curious, 
took up the remark.
"At what place on the river are the people?" he asked.
"It used to be a lonesome ford," said Ben-Hur. "I cannot understand 
how it can have become of such interest."
"I see," the stranger replied; "you, too, are from abroad, and have 
not heard the good tidings."
"Well, a man has appeared out of the wilderness--a very holy 
man--with his mouth full of strange words, which take hold of 
all who hear them. He calls himself John the Nazarite, son of 
Zacharias, and says he is the messenger sent before the Messiah."
Even Iras listened closely while the man continued:
"They say of this John that he has spent his life from childhood 
in a cave down by En-Gedi, praying and living more strictly than  
the Essenes. Crowds go to hear him preach. I went to hear him with 
the rest."
"Have all these, your friends, been there?"
"Most of them are going; a few are coming away."
"A new doctrine--one never before taught in Israel, as all say. 
He calls it repentance and baptism. The rabbis do not know what to 
make of him; nor do we. Some have asked him if he is the Christ, 
others if he is Elias; but to them all he has the answer, 'I am 
the voice of one crying in the wilderness, Make straight the way 
of the Lord!'"
At this point the man was called away by his friends; as he was 
going, Balthasar spoke.
"Good stranger!" he said, tremulously, "tell us if we shall find 
the preacher at the place you left him."
"Who should this Nazarite be?" said Ben-Hur to Iras, "if not the 
herald of our King?"
In so short a time he had come to regard the daughter as more 
interested in the mysterious personage he was looking for than 
the aged father! Nevertheless, the latter with a positive glow 
in his sunken eyes half arose, and said,
"Let us make haste. I am not tired."
They turned away to help the slave.
There was little conversation between the three at the stopping-place 
for the night west of Ramoth-Gilead.
"Let us arise early, son of Hur," said the old man. "The Saviour 
may come, and we not there."
"The King cannot be far behind his herald," Iras whispered, as she 
prepared to take her place on the camel.
"To-morrow we will see!" Ben-Hur replied, kissing her hand.
Next day about the third hour, out of the pass through which, 
skirting the base of Mount Gilead, they had journeyed since 
leaving Ramoth, the party came upon the barren steppe east of 
the sacred river. Opposite them they saw the upper limit of the 
old palm lands of Jericho, stretching off to the hill-country 
of Judea. Ben-Hur's blood ran quickly, for he knew the ford was 
close at hand.
"Content you, good Balthasar," he said; "we are almost there."
The driver quickened the camel's pace. Soon they caught sight 
of booths and tents and tethered animals; and then of the river, 
and a multitude collected down close by the bank, and yet another 
multitude on the western shore. Knowing that the preacher was 
preaching, they made greater haste; yet, as they were drawing 
near, suddenly there was a commotion in the mass, and it began 
to break up and disperse.
"Let us stay here," said Ben-Hur to Balthasar, who was wringing 
his hands. "The Nazarite may come this way."
The people were too intent upon what they had heard, and too busy 
in discussion, to notice the new-comers. When some hundreds were 
gone by, and it seemed the opportunity to so much as see the 
Nazarite was lost to the latter, up the river not far away they 
beheld a person coming towards them of such singular appearance 
they forgot all else.
Outwardly the man was rude and uncouth, even savage. Over a thin, 
gaunt visage of the hue of brown parchment, over his shoulders and 
down his back below the middle, in witch-like locks, fell a covering 
of sun-scorched hair. His eyes were burning-bright. All his right side 
was naked, and of the color of his face, and quite as meagre; a shirt 
of the coarsest camel's-hair--coarse as Bedouin tent-cloth--clothed 
the rest of his person to the knees, being gathered at the waist by 
a broad girdle of untanned leather. His feet were bare. A scrip, 
also of untanned leather, was fastened to the girdle. He used a 
knotted staff to help him forward. His movement was quick, decided, 
and strangely watchful. Every little while he tossed the unruly 
hair from his eyes, and peered round as if searching for somebody.
The fair Egyptian surveyed the son of the Desert with surprise, 
not to say disgust. Presently, raising the curtain of the houdah, 
she spoke to Ben-Hur, who sat his horse near by.
"Is that the herald of thy King?"
"It is the Nazarite," he replied, without looking up.
In truth, he was himself more than disappointed. Despite his 
familiarity with the ascetic colonists in En-Gedi--their dress, 
their indifference to all worldly opinion, their constancy to 
vows which gave them over to every imaginable suffering of body, 
and separated them from others of their kind as absolutely as if 
they had not been born like them--and notwithstanding he had been 
notified on the way to look for a Nazarite whose simple description 
of himself was a Voice from the Wilderness--still Ben-Hur's dream of 
the King who was to be so great and do so much had colored all his
thought of him, so that he never doubted to find in the forerunner 
some sign or token of the goodliness and royalty he was announcing.
Gazing at the savage figure before him, the long trains of courtiers 
whom he had been used to see in the thermae and imperial corridors 
at Rome arose before him, forcing a comparison. Shocked, shamed, 
bewildered, he could only answer, 
"It is the Nazarite."
With Balthasar it was very different. The ways of God, he knew, 
were not as men would have them. He had seen the Saviour a child 
in a manger, and was prepared by his faith for the rude and simple 
in connection with the Divine reappearance. So he kept his seat,
his hands crossed upon his breast, his lips moving in prayer. 
He was not expecting a king.
In this time of such interest to the new-comers, and in which they 
were so differently moved, another man had been sitting by himself 
on a stone at the edge of the river, thinking yet, probably, of the 
sermon he had been hearing. Now, however, he arose, and walked slowly 
up from the shore, in a course to take him across the line the Nazarite 
was pursuing and bring him near the camel.
And the two--the preacher and the stranger--kept on until they 
came, the former within twenty yards of the animal, the latter 
within ten feet. Then the preacher stopped, and flung the hair 
from his eyes, looked at the stranger, threw his hands up as a 
signal to all the people in sight; and they also stopped, each in 
the pose of a listener; and when the hush was perfect, slowly the 
staff in the Nazarite's right hand came down and pointed to the
to be continued next week