Christmas Special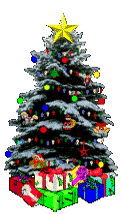 4 December 2016
Thoughts for Christmas
"Christmas was all about God's gift to man, and His peace, as well as ours."  -Carolyn Molica
"Advent is a season of wise women and men following the example of Jesus and thereby constructing a spiritual life on solid principles." - Robert F. Morneau
"Peace on earth will come to stay, when we live Christmas every day." - Helen Steiner Rice   
"Christmas day is a day of joy and charity. May God make you very rich in both." - Phillips Brooks    
"Christmas is more than just presents, it's love and harmony." - Julie Hebert   
"If I could wish a wish for you, it would be for peace and happiness not only now, but for the whole year through!" - Catherine Pulsifer
"From home to home, and heart to heart, from one place to another. The warmth and joy of Christmas, brings us closer to each other."-  Emily Matthews   
"At Christmas play and make good cheer, For Christmas comes but once a year."- Thomas Tusser     
"What is Christmas? It is tenderness for the past, courage for the present, hope for the future. It is a fervent wish that every cup may overflow with blessings rich and eternal, and that every path may lead to peace." - Agnes M. Pharo    
The Missing Five Pound 
Chippenham George worked for the Post Office and his job was to process all the mail that had illegible addresses.  One day just before Christmas, a letter landed on his desk simply addressed in shaky handwriting: 'To God'.  With no other clue on the envelope, George opened the letter and read:
Dear God,
I am an 93 year old widow living on the State pension.  Yesterday someone stole my purse.  It had £100 in it, which was all the money I had in the world and no pension due until after Christmas.  Next week is Christmas and I had invited two of my friends over for Christmas lunch.  Without that money, I have nothing to buy food with.  I have no family to turn to, and you are my only hope.  God; can you please help me?
Chippenham George was really touched, and being kind hearted, he put a copy of the letter up on the staff notice board at the main Fareham sorting office where he worked.  The letter touched the other postmen and they all dug into their pockets and had a whip round.  Between them they raised £95.  [$170 USD] Using an officially franked Post Office envelope, they sent the cash on to the old lady, and for the rest of the day, all the workers felt a warm glow thinking of the nice thing they had done.
Christmas came and went.  A few days later, another letter simply addressed to 'God' landed in the Sorting Office.  Many of the postmen gathered around while George opened the letter.  It read,
Dear God,
How can I ever thank you enough for what you did for me? Because of your generosity, I was able to provide a lovely luncheon for my friends.  We had a very nice day, and I told my friends of your wonderful gift - in fact we haven't gotten over it and even Father John, our parish priest, is beside himself with joy.  By the way, there was £5 [$10 USD] missing.  I think it must have been those thieving fellows at the Post Office.
George could not help musing on Oscar Wilde's quote: 'A good deed never goes unpunished'
On Santa's Team
- Author Unknown -
My grandma taught me everything about Christmas. I was just a kid. I remember tearing across town on my bike to visit her on the day my big sister dropped the bomb: "There is no Santa Claus," jeered my sister. "Even dummies know that!"
My grandma was not the gushy kind, never had been. I fled to her that day because I knew she would be straight with me. I knew Grandma always told the truth, and I knew that the truth always went down a whole lot easier when swallowed with one of her world-famous cinnamon buns.
Grandma was home, and the buns were still warm. Between bites, I told her everything. She was ready for me.
"No Santa Claus!" she snorted. "Ridiculous! Don't believe it. That rumour has been going around for years, and it makes me mad, plain mad. Now, put on your coat, and let's go."
"Go? Go where, Grandma?" I asked. I hadn't even finished my second cinnamon bun.
"Where" turned out to be Kerby's General Store, the one store in town that had a little bit of just about everything. As we walked through its doors, Grandma handed me ten dollars. That was a bundle in those days.
"Take this money," she said, "and buy something for someone who needs it. I'll wait for you in the car." Then she turned and walked out of Kerby's.
I was only eight years old. I'd often gone shopping with my mother, but never had I shopped for anything all by myself. The store seemed big and crowded, full of people scrambling to finish their Christmas shopping. For a few moments I just stood there, confused, clutching that ten-dollar bill, wondering what to buy, and who on earth to buy it for. I thought of everybody I knew: my family, my friends, my neighbors, the kids at school, the people who went to my church.
I was just about thought out, when I suddenly thought of Bobbie Decker. He was a kid with bad breath and messy hair, and he sat right behind me in Mrs. Pollock's grade-two class. Bobbie Decker didn't have a coat. I knew that because he never went out for recess during the winter. His mother always wrote a note, telling the teacher that he had a cough; but all we kids knew that Bobbie Decker didn't have a cough, and he didn't have a coat.
I fingered the ten-dollar bill with growing excitement. I would buy Bobbie Decker a coat. I settled on a red corduroy one that had a hood to it. It looked real warm, and he would like that. I didn't see a price tag, but ten dollars ought to buy anything. I put the coat and my ten-dollar bill on the counter and pushed them toward the lady behind it.
She looked at the coat, the money, and me. "Is this a Christmas present for someone?" she asked kindly. "Yes," I replied shyly. "It's ... for Bobbie. He's in my class, and he doesn't have a coat." The nice lady smiled at me. I didn't get any change, but she put the coat in a bag and wished me a Merry Christmas.
That evening, Grandma helped me wrap the coat in Christmas paper and ribbons, and write, "To Bobbie, From Santa Claus" on it ... Grandma said that Santa always insisted on secrecy.
Then she drove me over to Bobbie Decker's house, explaining as we went that I was now and forever officially one of Santa's helpers. Grandma parked down the street from Bobbie's house, and she and I crept noiselessly and hid in the bushes by his front walk.
Suddenly, Grandma gave me a nudge. "All right, Santa Claus," she whispered, "get going."
I took a deep breath, dashed for his front door, threw the present down on his step, pounded his doorbell twice and flew back to the safety of the bushes and Grandma. Together we waited breathlessly in the darkness for the front door to open. Finally it did, and there stood Bobbie. He looked down, looked around, picked up his present, took it inside and closed the door.
Forty years haven't dimmed the thrill of those moments spent shivering, beside my grandma, in Bobbie Decker's bushes. That night, I realized that those awful rumours about Santa Claus were just what Grandma said they were: Ridiculous!
Santa was alive and well ... AND WE WERE ON HIS TEAM!
 Christmas is for Love - Classic Tale
- Author Unknown -
'Christmas is for love' is a short story that Will and Guy have found on the internet and we would like to share it with you, the author remains unknown.  It is not funny but is worth reading when considering what the Christmas message means to each of us as individuals.
Christmas is for love.  It is for joy, for giving and sharing, for laughter, for reuniting with family and friends, for tinsel and brightly covered packages.  But, mostly Christmas is for love.  I had not believed this until a small elfin like pupil with wide innocent eyes and soft rosy cheeks gave me a wondrous gift one Christmas.
Matthew was a 10 year old orphan who lived with his aunt, a bitter, middle aged woman greatly annoyed with the burden of caring for her dead sister's son.  She never failed to remind young Matthew, if it hadn't been for her generosity, he would be a vagrant, homeless waif.  Still, with all the scolding and chilliness at home, he was a sweet and gentle child.Christmas Is For Love
I had not noticed Matthew particularly until he began staying after class each day [at the risk of arousing his aunt's anger so I learned later] to help me straighten up the room.  We did this quietly and comfortably, not speaking much, but enjoying the solitude of that hour of the day.  When we did talk, Matthew spoke mostly of his mother.  Though he was quite young when she died, he remembered a kind, gentle, loving woman who always spent time with him.
As Christmas drew near however, Matthew failed to stay after school each day.  I looked forward to his coming, and when the days passed and he continued to scamper hurriedly from the room after class, I stopped him one afternoon and asked him why he no longer helped me in the room.  I told him how I had missed him, and his large brown eyes lit up eagerly as he replied, 'Did you really miss me?'
I explained how he had been my best helper, 'I was making you a surprise,' he whispered confidentially.  'It's for Christmas.' With that, he became embarrassed and dashed from the room.  He didn't stay after school any more after that.Christmas Is For Love
Finally came the last school day before Christmas.  Matthew crept slowly into the room late that afternoon with his hands concealing something behind his back.  'I have your present,' he said timidly when I looked up.  'I hope you like it.'  He held out his hands, and there lying in his small palms was a tiny wooden box.
'It's beautiful, Matthew.  Is there something in it?' I asked opening the top to look inside.  'Oh you can't see what's in it,' he replied, 'and you can't touch it, or taste it or feel it, but mother always said it makes you feel good all the time, warm on cold nights and safe when you're all alone.'
I gazed into the empty box.  'What is it, Matthew' I asked gently, 'that will make me feel so good?'
'It's love,' he whispered softly, 'and mother always said it's best when you give it away.' He turned and quietly left the room.
So now I keep a small box crudely made of scraps of wood on the piano in my living room and only smile when inquiring friends raise quizzical eyebrows when I explain to them there is love in it.
Yes, Christmas is for gaiety, mirth, song, and for good and wondrous gifts.  But mostly, Christmas is for love.
 THE LEGEND OF THE CHRISTMAS TREE*
BY LUCY WHEELOCK
Two little children were sitting by the fire one cold winter's night. All at once they heard a
timid knock at the door, and one ran to open it.
There, outside in the cold and the darkness, stood a child with no shoes upon his feet and clad in 
thin, ragged garments. He was shivering with cold, and he asked to come in and warm himself.
"Yes, come," cried both the children; "you shall have our place by the fire. Come in!"
They drew the little stranger to their warm seat and shared their supper with him, and gave him 
their bed, while they slept on a hard bench.
In the night they were awakened by strains of sweet music and, looking out, they saw a band of
children in shining garments approaching the house. They were playing on golden harps, and the 
air was full of melody.
Suddenly the Stranger Child stood before them; no longer cold and ragged, but clad in silvery
light.
His soft voice said: "I was cold and you took Me in. I was hungry, and you fed Me. I was tired,
and you gave Me your bed. I am the Christ Child, wandering through the world to bring peace
and happiness to all good children. As you have given to Me, so may this tree every year give
rich fruit to you."
So saying, He broke a branch from the fir tree that grew near the door, and He planted it in the
ground and disappeared. But the branch grew into a great tree, and every year it bore
wonderful golden fruit for the kind children.
You may not know that........
A traditional Christmas dinner in early England was the head of a pig prepared with mustard.
According to a 1995 survey, 7 out of 10 British dogs get Christmas gifts from their doting owners.
According to historical accounts, the first Christmas in the Philippines was celebrated 200 years before Ferdinand Magellan discovered the country for the western world, likely between the years 1280 and 1320 AD.
After "A Christmas Carol," Charles Dickens wrote several other Christmas stories, one each year, but none was as successful as the original.
Alabama was the first state to recognize Christmas as an official holiday. This tradition began in 1836.
America's official national Christmas tree is located in King's Canyon National Park in California. The tree, a giant sequoia called the "General Grant Tree," is over 300 feet (90 meters) high. It was made the official Christmas tree in 1925.
An artificial spider and web are often included in the decorations on Ukrainian Christmas trees. A spider web found on Christmas morning is believed to bring good luck.
At Christmas, Ukrainians prepare a traditional twelve-course meal. A family's youngest child watches through the window for the evening star to appear, a signal that the feast can begin.
At lavish Christmas feasts in the Middle Ages, swans and peacocks were sometimes served "endored." This meant the flesh was painted with saffron dissolved in melted butter. In addition to their painted flesh, endored birds were served wrapped in their own skin and feathers, which had been removed and set aside prior to roasting.
Something to laugh during Christmas 
Christmas Carols
One night Freda went carol singing.
She knocked on the door of a house and began to sing. A man with a violin in his hand came to the door
Within half a minute tears were streaming down his face! Freda went on singing for half an hour, every carol she knew - and some she didn't.
As last she stopped.
'I understand,' she said softly. 'You are remembering your happy childhood Christmas days. You're a sentimentalist!'
'No,' he snivelled. 'I'm a musician!'
Save God the trouble
There was a young boy who was saying a prayer out loud one night and his brother was listening to him.  This boy asked God for a fresh milkshake in the morning.  His brother said: "just shake a cow and milk it. It will save God the trouble."
A little help from Joseph
One day during our children's sermon, I was telling the kids about how the angel came to Mary to tell her about how she would help bring Jesus into the world.  One little girl seemed puzzled about this whole scene.  Then another child asked what I thought the first thing Mary would have asked for after the angel left her.  Instantly this little girl chimed in with "I'll bet she asked for a little help from Joseph!"
The Three Gifts
After the Christmas pageant, I asked my 6-year-old son if he remembered the gifts that the Magi brought to Jesus. He thought for a minute then said "gold, frankincense, and humor". We could all use that!