Christmas Special - IV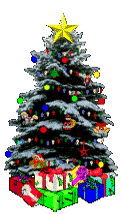 22 December 2013
Thoughts for Christmas
"Never worry about the size of your Christmas tree. In the eyes of children, they are all 30 feet tall" -  Larry Wilde
"Remember, if Christmas isn't found in your heart, you won't find it under a tree." -  Charlotte Carpenter
"Jesus soon is coming, 

and Christmas too, 

Good reason for being happy,

Helping people to do." -  Miguel Ángel Sáez Gutiérrez
"Unless we make Christmas an occasion to share our blessings, all the snow in Alaska won't make it 'white'." - 

 Bing Crosby (1904-1977), American singer and film actor
"The worst gift I was given is when I got out of rehab that Christmas; a bottle of wine. It was delicious." - Craig Ferguson
"It is the personal thoughtfulness, the warm human awareness, the reaching out of the self to one's fellow man that makes giving worthy of the Christmas spirit." -  Isabel Currier
"A Christmas candle is a lovely thing; It makes no noise at all, But softly gives itself away; While quite unselfish, it grows small." - Eva K. Logue
"Christmas renews our youth by stirring our wonder. The capacity for wonder has been called our most pregnant human faculty, for in it are born our art, our science, our religion." -

 

 Ralph Sockman 

~ (1889-1970), American religious leader.
"Except the Christ is born again tonight 

In dreams of all men, saints and sons of shame, 

The world will never see his kingdom bright.

" - Vachel Lindsay
"The Church does not superstitiously observe days, merely as days, but as memorials of important facts. Christmas might be kept as well upon one day of the year as another; but there should be a stated day for commemorating the birth of our Saviour, because there is danger that what may be done on any day, will be neglected. " -  Samuel Johnson
"There are some wonderful aspects to Christmas. It's magical. And each year, from at least November, well, September, well, if I'm honest, May, I look forward to it hugely." -  Miranda Hart
"Mankind is a great, an immense family... This is proved by what we feel in our hearts at Christmas." - Pope John XXIII
"We must look to Mary's example to know how to deal with the glorious impossibilities of God. Look how she turned the world upside down by making one simple statement ..." -  Calvin Miller
"Before God does anything, before he makes anything for us to be sustained by, God says, "More than food, more than water, more than shelter, more than other people, they are going to need me." - Wesley Miller
"Want to keep Christ in Christmas? Feed the hungry, clothe the naked, forgive the guilty, welcome the unwanted, care for the ill, love your enemies, and do unto others as you would have done unto you." - Steve Maraboli
"Blessed is the season which engages the whole world in a conspiracy of love." - Hamilton Wright Mabie
"Christmas is not as much about opening our presents as opening our hearts." -

 Janice Maeditere
"What is Christmas? It is tenderness for the past, courage for the present, hope for the future. It is a fervent wish that every cup may overflow with blessings rich and eternal, and that every path may lead to peace." - Agnes M. Pahro
"Christmas is not a time nor a season, but a state of mind. To cherish peace and goodwill, to be plenteous in mercy, is to have the real spirit of Christmas." -  Calvin Coolidge
"One of the things that Christmas reminds us is that Jesus Christ was once a child." -  Hark Herald Sarmiento
"Christmas is a bridge. We need bridges as the river of time flows past. Today's Christmas should mean creating happy hours for tomorrow and reliving those of yesterday." - Gladys Taber
"Peace on earth will come to stay, When we live Christmas every day." - Helen Steiner Rice
"Do give books - religious or otherwise - for Christmas. They're never fattening, seldom sinful, and permanently personal." - Lenore Hershey 
"It is the personal thoughtfulness, the warm human awareness, the reaching out of the self to one's fellow man that makes giving worthy of the Christmas spirit." - Isabel Currier 
THE GIFT OF THE MAGI
by O. Henry
One dollar and eighty-seven cents. That was all. And sixty cents of it was in pennies. Pennies saved one and two at a time by bulldozing the grocer and the vegetable man and the butcher until one's cheeks burned with the silent imputation of parsimony that such close dealing implied. Three times Della counted it. One dollar and eighty- seven cents. And the next day would be Christmas.
There was clearly nothing to do, but flop down on the shabby little couch and howl. So Della did it. Which instigates the moral reflection that life is made up of sobs, sniffles, and smiles, with sniffles predominating.
While the mistress of the home is gradually subsiding from the first stage to the second, take a look at the home. A furnished flat at $8 per week. It did not exactly beggar description, but it certainly had that word on the lookout for the mendicancy squad.
In the vestibule below was a letter-box into which no letter would go, and an electric button from which no mortal finger could coax a ring. Also appertaining thereunto was a card bearing the name "Mr. James Dillingham Young."
The "Dillingham" had been flung to the breeze during a former period of prosperity when its possessor was being paid $30 per week. Now, when the income was shrunk to $20, though, they were thinking seriously of contracting to a modest and unassuming D. But whenever Mr. James Dillingham Young came home and reached his flat above he was called "Jim" and greatly hugged by Mrs. James Dillingham Young, already introduced to you as Della. Which is all very good.
Della finished her cry and attended to her cheeks with the powder rag. She stood by the window and looked out dully at a grey cat walking a gray fence in a gray backyard. Tomorrow would be Christmas Day, and she had only $1.87 with which to buy Jim a present. She had been saving every penny she could for months, with this result. Twenty dollars a week doesn't go far. Expenses had been greater than she had calculated. They always are. Only $1.87 to buy a present for Jim. Her Jim. Many a happy hour she had spent planning for something nice for him. Something fine and rare and sterling--something just a little bit near to being worthy of the honour of being owned by Jim.
There was a pier-glass between the windows of the room. Perhaps you have seen a pier-glass in an $8 flat. A very thin and very agile person may, by observing his reflection in a rapid sequence of longitudinal strips, obtain a fairly accurate conception of his looks. Della, being slender, had mastered the art.
Suddenly she whirled from the window and stood before the glass. her eyes were shining brilliantly, but her face had lost its colour within twenty seconds. Rapidly she pulled down her hair and let it fall to its full length.
Now, there were two possessions of the James Dillingham Youngs in which they both took a mighty pride. One was Jim's gold watch that had been his father's and his grandfather's. The other was Della's hair. Had the queen of Sheba lived in the flat across the airshaft, Della would have let her hair hang out the window some day to dry just to depreciate Her Majesty's jewels and gifts. Had King Solomon been the janitor, with all his treasures piled up in the basement, Jim would have pulled out his watch every time he passed, just to see him pluck at his beard from envy.
So now Della's beautiful hair fell about her rippling and shining like a cascade of brown waters. It reached below her knee and made itself almost a garment for her. And then she did it up again nervously and quickly. Once she faltered for a minute and stood still while a tear or two splashed on the worn red carpet.
On went her old brown jacket; on went her old brown hat. With a whirl of skirts and with the brilliant sparkle still in her eyes, she fluttered out the door and down the stairs to the street.
Where she stopped the sign read: "Mne. Sofronie. Hair Goods of All Kinds." One flight up Della ran, and collected herself, panting. Madame, large, too white, chilly, hardly looked the "Sofronie."
"Will you buy my hair?" asked Della.
"I buy hair," said Madame. "Take yer hat off and let's have a sight at the looks of it."
Down rippled the brown cascade.
"Twenty dollars," said Madame, lifting the mass with a practised hand.
"Give it to me quick," said Della.
Oh, and the next two hours tripped by on rosy wings. Forget the hashed metaphor. She was ransacking the stores for Jim's present.
She found it at last. It surely had been made for Jim and no one else. There was no other like it in any of the stores, and she had turned all of them inside out. It was a platinum fob chain simple and chaste in design, properly proclaiming its value by substance alone and not by meretricious ornamentation--as all good things should do. It was even worthy of The Watch. As soon as she saw it she knew that it must be Jim's. It was like him. Quietness and value--the description applied to both. Twenty-one dollars they took from her for it, and she hurried home with the 87 cents. With that chain on his watch Jim might be properly anxious about the time in any company. Grand as the watch was, he sometimes looked at it on the sly on account of the old leather strap that he used in place of a chain.
When Della reached home her intoxication gave way a little to prudence and reason. She got out her curling irons and lighted the gas and went to work repairing the ravages made by generosity added to love. Which is always a tremendous task, dear friends--a mammoth task.
Within forty minutes her head was covered with tiny, close-lying curls that made her look wonderfully like a truant schoolboy. She looked at her reflection in the mirror long, carefully, and critically.
"If Jim doesn't kill me," she said to herself, "before he takes a second look at me, he'll say I look like a Coney Island chorus girl. But what could I do--oh! what could I do with a dollar and eighty- seven cents?"
At 7 o'clock the coffee was made and the frying-pan was on the back of the stove hot and ready to cook the chops.
Jim was never late. Della doubled the fob chain in her hand and sat on the corner of the table near the door that he always entered. Then she heard his step on the stair away down on the first flight, and she turned white for just a moment. She had a habit for saying little silent prayer about the simplest everyday things, and now she whispered: "Please God, make him think I am still pretty."
The door opened and Jim stepped in and closed it. He looked thin and very serious. Poor fellow, he was only twenty-two--and to be burdened with a family! He needed a new overcoat and he was without gloves.
Jim stopped inside the door, as immovable as a setter at the scent of quail. His eyes were fixed upon Della, and there was an expression in them that she could not read, and it terrified her. It was not anger, nor surprise, nor disapproval, nor horror, nor any of the sentiments that she had been prepared for. He simply stared at her fixedly with that peculiar expression on his face.
Della wriggled off the table and went for him.
"Jim, darling," she cried, "don't look at me that way. I had my hair cut off and sold because I couldn't have lived through Christmas without giving you a present. It'll grow out again--you won't mind, will you? I just had to do it. My hair grows awfully fast. Say `Merry Christmas!' Jim, and let's be happy. You don't know what a nice-- what a beautiful, nice gift I've got for you."
"You've cut off your hair?" asked Jim, laboriously, as if he had not arrived at that patent fact yet even after the hardest mental labor.
"Cut it off and sold it," said Della. "Don't you like me just as well, anyhow? I'm me without my hair, ain't I?"
Jim looked about the room curiously.
"You say your hair is gone?" he said, with an air almost of idiocy.
"You needn't look for it," said Della. "It's sold, I tell you--sold and gone, too. It's Christmas Eve, boy. Be good to me, for it went for you. Maybe the hairs of my head were numbered," she went on with sudden serious sweetness, "but nobody could ever count my love for you. Shall I put the chops on, Jim?"
Out of his trance Jim seemed quickly to wake. He enfolded his Della. For ten seconds let us regard with discreet scrutiny some inconsequential object in the other direction. Eight dollars a week or a million a year--what is the difference? A mathematician or a wit would give you the wrong answer. The magi brought valuable gifts, but that was not among them. This dark assertion will be illuminated later on.
Jim drew a package from his overcoat pocket and threw it upon the table.
"Don't make any mistake, Dell," he said, "about me. I don't think there's anything in the way of a haircut or a shave or a shampoo that could make me like my girl any less. But if you'll unwrap that package you may see why you had me going a while at first."
White fingers and nimble tore at the string and paper. And then an ecstatic scream of joy; and then, alas! a quick feminine change to hysterical tears and wails, necessitating the immediate employment of all the comforting powers of the lord of the flat.
For there lay The Combs--the set of combs, side and back, that Della had worshipped long in a Broadway window. Beautiful combs, pure tortoise shell, with jewelled rims--just the shade to wear in the beautiful vanished hair. They were expensive combs, she knew, and her heart had simply craved and yearned over them without the least hope of possession. And now, they were hers, but the tresses that should have adorned the coveted adornments were gone.
But she hugged them to her bosom, and at length she was able to look up with dim eyes and a smile and say: "My hair grows so fast, Jim!"
And them Della leaped up like a little singed cat and cried, "Oh, oh!"
Jim had not yet seen his beautiful present. She held it out to him eagerly upon her open palm. The dull precious metal seemed to flash with a reflection of her bright and ardent spirit.
"Isn't it a dandy, Jim? I hunted all over town to find it. You'll have to look at the time a hundred times a day now. Give me your watch. I want to see how it looks on it."
Instead of obeying, Jim tumbled down on the couch and put his hands under the back of his head and smiled.
"Dell," said he, " let's put our Christmas presents away and keep 'em a while. They're too nice to use just at present. I sold the watch to get the money to buy your combs. And now suppose you put the chops on."
The magi, as you know, were wise men--wonderfully wise men--who brought gifts to the Babe in the manger. They invented the art of giving Christmas presents. Being wise, their gifts were no doubt wise ones, possibly bearing the privilege of exchange in case of duplication. And here I have lamely related to you the uneventful chronicle of two foolish children in a flat who most unwisely sacrificed for each other the greatest treasures of their house. But in a last word to the wise of these days let it be said that of all who give gifts these two were the wisest. O all who give and receive gifts, such as they are wisest. Everywhere they are wisest. They are the magi.
The Little Match Girl
Most terribly cold it was; it snowed, and was nearly quite dark, and evening-- the last evening of the year. In this cold and darkness there went along the street a poor little girl, bareheaded, and with naked feet. When she left home she had slippers on, it is true; but what was the good of that? They were very large slippers, which her mother had hitherto worn; so large were they; and the poor little thing lost them as she scuffled away across the street, because of two carriages that rolled by dreadfully fast.
One slipper was nowhere to be found; the other had been laid hold of by an urchin, and off he ran with it; he thought it would do capitally for a cradle when he some day or other should have children himself. So the little maiden walked on with her tiny naked feet, that were quite red and blue from a cold. She carried a quantity of matches in an old apron, and she held a bundle of them in her hand. Nobody had bought anything of her the whole livelong day; no one had given her a single farthing.
She crept along trembling with cold and hunger--a very picture of sorrow, the poor little thing!
The flakes of snow covered her long fair hair, which fell in beautiful curls around her neck, but of that, of course, she never once now thought. From all the windows the candles were gleaming, and it smelt so deliciously of roast goose, for you know it was New Year's Eve; yes, of that she thought.
In a corner formed by two houses, of which one advanced more than the other, she seated herself down and cowered together. Her little feet she had drawn close up to her, but she grew colder and colder, and to go home she did not venture, for she had not sold any matches and could not bring a farthing of money: from her father she would certainly get blows, and at home it was cold too, for above her she had only the roof, through which the wind whistled, even though the largest cracks were stopped up with straw and rags.
Her little hands were almost numbed with cold. Oh! a match might afford her a world of comfort, if she only dared take a single one out of the bundle, draw it against the wall, and warm her fingers by it. She drew one out. "Rischt!" how it blazed, how it burnt! It was a warm, bright flame, like a candle, as she held her hands over it: it was a wonderful light. It seemed really to the little maiden as though she were sitting before a large iron stove, with burnished brass feet and a brass ornament at top. The fire burned with such blessed influence; it warmed so delightfully. The little girl had already stretched out her feet to warm them too; but--the small flame went out, the stove vanished: she had only the remains of the burnt-out match in her hand.
She rubbed another against the wall: it burned brightly, and where the light fell on the wall, there the wall became transparent like a veil, so that she could see into the room. On the table was spread a snow-white tablecloth; upon it was a splendid porcelain service, and the roast goose was steaming famously with its stuffing of apple and dried plums. And what was still more capital to behold was, the goose hopped down from the dish, reeled about on the floor with knife and fork in its breast, till it came up to the poor little girl; when--the match went out and nothing but the thick, cold, damp wall was left behind. She lighted another match. Now there she was sitting under the most magnificent Christmas tree: it was still larger and more decorated than the one which she had seen through the glass door in the rich merchant's house.
Thousands of lights were burning on the green branches, and gaily-colored pictures, such as she had seen in the shop-windows, looked down upon her. The little maiden stretched out her hands towards them when--the match went out. The lights of the Christmas tree rose higher and higher, she saw them now as stars in heaven; one fell down and formed a long trail of fire.
"Someone is just dead!" said the little girl; for her old grandmother, the only person who had loved her, and who was now no more, had told her, that when a star falls, a soul ascends to God.
She drew another match against the wall: it was again light, and in the lustre there stood the old grandmother, so bright and radiant, so mild, and with such an expression of love.
"Grandmother!" cried the little one. "Oh, take me with you! You go away when the match burns out; you vanish like the warm stove, like the delicious roast goose, and like the magnificent Christmas tree!" And she rubbed the whole bundle of matches quickly against the wall, for she wanted to be quite sure of keeping her grandmother near her. And the matches gave such a brilliant light that it was brighter than at noon-day: never formerly had the grandmother been so beautiful and so tall. She took the little maiden, on her arm, and both flew in brightness and in joy so high, so very high, and then above was neither cold, nor hunger, nor anxiety--they were with God.
But in the corner, at the cold hour of dawn, sat the poor girl, with rosy cheeks and with a smiling mouth, leaning against the wall--frozen to death on the last evening of the old year. Stiff and stark sat the child there with her matches, of which one bundle had been burnt. "She wanted to warm herself," people said. No one had the slightest suspicion of what beautiful things she had seen; no one even dreamed of the splendor in which, with her grandmother she had entered on the joys of a new year.
A Letter from Santa Claus
Palace of Saint Nicholas in the Moon
Christmas Morning
I have received and read all the letters which you and your little 
sister have written me . . . . I can read your and your baby 
sister's jagged and fantastic marks without any trouble at all. But 
I had trouble with those letters which you dictated through your 
mother and the nurses, for I am a foreigner and cannot read English 
writing well. You will find that I made no mistakes about the things 
which you and the baby ordered in your own letters--I went down your 
chimney at midnight when you were asleep and delivered them all 
myself--and kissed both of you, too . . . . But . . . there 
were . . . one or two small orders which I could not fill because we 
ran out of stock . . . .
There was a word or two in your mama's letter which . . . I took to 
be "a trunk full of doll's clothes." Is that it? I will call at your 
kitchen door about nine o'clock this morning to inquire. But I must 
not see anybody and I must not speak to anybody but you. When the
kitchen doorbell rings, George must be blindfolded and sent to the 
door. You must tell George he must walk on tiptoe, and not speak-- 
otherwise he will die someday. Then you must go up to the nursery 
and stand on a chair or the nurse's bed and put your ear to the
speaking tube that leads down to the kitchen and when I whistle 
through it you must speak in the tube and say, "Welcome, Santa 
Claus!" Then I will ask whether it was a trunk you ordered or not.
If you say it was, I shall ask you what color you want the trunk to 
be . . . and then you must tell me every single thing in detail 
which you want the trunk to contain. Then when I say "Good-by and a 
merry Christmas to my little Susy Clemens," you must say "Good-by, 
good old Santa Claus, I thank you very much." Then you must go down 
into the library and make George close all the doors that open into 
the main hall, and everybody must keep still for a little while. I 
will go to the moon and get those things and in a few minutes I will 
come down the chimney that belongs to the fireplace that is in the 
hall--if it is a trunk you want--because I couldn't get such a thing 
as a trunk down the nursery chimney, you know . . . .If I should 
leave any snow in the hall, you must tell George to sweep it into 
the fireplace, for I haven't time to do such things. George must not 
use a broom, but a rag--else he will die someday . . . . If my boot 
should leave a stain on the marble, George must not holystone it
away. Leave it there always in memory of my visit; and whenever you 
look at it or show it to anybody you must let it remind you to be a 
good little girl. Whenever you are naughty and someone points to 
that mark which your good old Santa Claus's boot made on the marble, 
what will you say, little sweetheart?
Good-by for a few minutes, till I come down to the world and ring the kitchen doorbell.
Your loving Santa Claus
Whom people sometimes call 
"The Man in the Moon"
 The Elves and the Shoemaker
A shoemaker, by no fault of his own, had become so poor that at last he had nothing left but leather for one pair of shoes. So in the evening, he cut out the shoes which he wished to begin to make the next morning, and as he had a good conscience, he lay down quietly in his bed, commended himself to God, and fell asleep. In the morning, after he had said his prayers, and was just going to sit down to work, the two shoes stood quite finished on his table. He was astounded, and knew not what to say to it. He took the shoes in his hands to observe them closer, and they were so neatly made that there was not one bad stitch in them, just as if they were intended as a masterpiece.
Soon after, a buyer came in, and as the shoes pleased him so well, he paid more for them than was customary, and, with the money, the shoemaker was able to purchase leather for two pairs of shoes. He cut them out at night, and the next morning was about to set to work with fresh courage, but he had no need to do so, for, when he got up, they were already made, and buyers also were not wanting, who gave him money enough to buy leather for four pairs of shoes. The following morning, too, he found the four pairs made; and so it went on constantly — what he cut out in the evening was finished by the morning, so that he soon had his honest independence again, and at last became a wealthy man.
Now it befell that one evening not long before Christmas, when the man had been cutting out, he said to his wife, before going to bed, "What think you if we were to stay up to-night to see who it is that lends us this helping hand?" The woman liked the idea, and lighted a candle, and then they hid themselves in a corner of the room, behind some clothes which were hanging up there, and watched. When it was midnight, two pretty little naked men came, sat down by the shoemaker's table, took all the work which was cut out before them and began to stitch, and sew, and hammer so skilfully and so quickly with their little fingers that the shoemaker could not turn away his eyes for astonishment. They did not stop until all was done, and stood finished on the table; and then they ran quickly away.
Next morning the woman said, "The little men have made us rich, and we really must show that we are grateful for it. They run about so, and have nothing on, and must be cold. I'll tell thee what I'll do: I will make them little shirts, and coats, and vests, and trousers, and knit both of them a pair of stockings, and do thou, too, make them two little pairs of shoes." The man said, "I shall be very glad to do it;" and one night, when everything was ready, they laid their presents all together on the table instead of the cut-out work, and then concealed themselves to see how the little men would behave. At midnight they came bounding in, and wanted to get to work at once, but as they did not find any leather cut out, but only the pretty little articles of clothing, they were at first astonished, and then they showed intense delight. They dressed themselves with the greatest rapidity, putting the pretty clothes on, and singing, 
"Now we are boys so fine to see, 
Why should we longer cobblers be?"
Then they danced and skipped and leapt over chairs and benches. At last they danced out of doors. From that time forth they came no more, but as long as the shoemaker lived all went well with him, and all his undertakings prospered.
Christmas Day in the Morning
By Pearl S. Buck
He woke suddenly and completely. It was four o'clock, the hour at which his father had always called him to get up and help with the milking. Strange how the habits of his youth clung to him still! Fifty years ago, and his father had been dead for thirty years, and yet he waked at four o'clock in the morning. He had trained himself to turn over and go to sleep, but this morning it was Christmas, he did not try to sleep.
Why did he feel so awake tonight? He slipped back in time, as he did so easily nowadays. He was fifteen years old and still on his father's farm. He loved his father. He had not known it until one day a few days before Christmas, when he had overheard what his father was saying to his mother.
"Mary, I hate to call Rob in the mornings. He's growing so fast, and he needs his sleep. If you could see how he sleeps when I go in to wake him up! I wish I could manage alone
"Well, you can't, Adam." His mother's voice was brisk. "Besides, he isn't a child anymore. It's time he took his turn."
"Yes," his father said slowly. "But I sure do hate to wake him."
When he heard these words, something in him spoke: his father loved him! He had never thought of that before, taking for granted the tie of their blood. Neither his father nor his mother talked about loving their children--they had no time for such things. There was always so much to do on the farm.
Now that he knew his father loved him, there would be no loitering in the mornings and having to be called again. He got up after that, stumbling blindly in his sleep, and pulled on his clothes, his eyes shut, but he got up.
And then on the night before Christmas, that year when he was fifteen, he lay for a few minutes thinking about the next day. They were poor, and most of the excitement was in the turkey they had raised themselves and mince pies his mother made. His sisters sewed presents and his mother and father always bought him something he needed, not only a warm jacket, maybe, but something more, such as a book. And he saved and bought them each something, too.
He wished, that Christmas when he was fifteen, he had a better present for his father. As usual he had gone to the ten-cent store and bought a tie. It had seemed nice enough until he lay thinking the night before Christmas. He looked out of his attic window, the stars were bright.
"Dad," he had once asked when he was a little boy, "What is a stable?"
"It's just a barn," his father had replied, "like ours."
Then Jesus had been born in a barn, and to a barn the shepherds had come...
The thought struck him like a silver dagger. Why should he not give his father a special gift too, out there in the barn? He could get up early, earlier than four o'clock, and he could creep into the barn and get all the milking done. He'd do it alone, milk and clean up, and then when his father went in to start the milking he'd see it all done. And he would know who had done it. He laughed to himself as he gazed at the stars. It was what he would do, and he musn't sleep too sound.
He must have waked twenty times, scratching a match to look each time to look at his old watch -- midnight, and half past one, and then two o'clock.
At a quarter to three he got up and put on his clothes. He crept downstairs, careful of the creaky boards, and let himself out. The cows looked at him, sleepy and surprised. It was early for them, too.
He had never milked all alone before, but it seemed almost easy. He kept thinking about his father's surprise. His father would come in and get him, saying that he would get things started while Rob was getting dressed. He'd go to the barn, open the door, and then he'd go get the two big empty milk cans. But they wouldn't be waiting or empty, they'd be standing in the milk-house, filled.
"What the--," he could hear his father exclaiming.
He smiled and milked steadily, two strong streams rushing into the pail, frothing and fragrant.
The task went more easily than he had ever known it to go before. Milking for once was not a chore. It was something else, a gift to his father who loved him. He finished, the two milk cans were full, and he covered them and closed the milk-house door carefully, making sure of the latch.
Back in his room he had only a minute to pull off his clothes in the darkness and jump into bed, for he heard his father up. He put the covers over his head to silence his quick breathing. The door opened.
"Rob!" His father called. "We have to get up, son, even if it is Christmas."
"Aw-right," he said sleepily.
The door closed, and he lay still, laughing to himself. In just a few minutes his father would know. His dancing heart was ready to jump from his body.
The minutes were endless -- ten, fifteen, he did not know how many -- and he heard his father's footsteps again. The door opened, and he lay still.
"Rob!"
"Yes, Dad--"
His father was laughing, a queer sobbing sort of laugh.
"Thought you'd fool me, did you?" His father was standing by his bed, feeling for him, pulling away the cover.
"It's for Christmas, Dad!"
He found his father and clutched him in a great hug. He felt his father's arms go around him. It was dark, and they could not see each other's faces.
"Son, I thank you. Nobody ever did a nicer thing--"
"Oh, Dad, I want you to know -- I do want to be god!" The words broke from him of their own will. He did not know what to say. His heart was bursting with love.
He got up and pulled on his clothes again, and they went down to the Christmas tree. Oh what a Christmas, and how his heart had nearly burst again with shyness and pride as his father told his mother and made the younger children listen about how he, Rob, had got up all by himself.
"The best Christmas gift I ever had, and I'll remember it, son every year on Christmas morning, so long as I live."
They had both remembered it, and now that his father was dead, he remembered it alone: that blessed Christmas dawn when, alone with the cows in the barn, he had made his first gift of true love.
This Christmas he wanted to write a card to his wife and tell her how much he loved her, it had been a long time since he had really told her, although he loved her in a very special way, much more than he ever had when they were young. He had been fortunate that she had loved him. Ah, that was the true joy of life, the ability to love. Love was still alive in him, it still was.
It occurred to him suddenly that it was alive because long ago it had been born in him when he knew his father loved him. That was it: Love alone could awaken love. And he could give the gift again and again.This morning, this blessed Christmas morning, he would give it to his beloved wife. He could write it down in a letter for her to read and keep forever. He went to his desk and began his love letter to his wife: My dearest love...
Such a happy, happy Christmas!
 THE CHRISTMAS CUCKOO
By Frances Browne [Adapted]
Once upon a time there stood in the midst of a bleak moor, in the North Country, a certain village. All its inhabitants were poor, for their fields were barren, and they had little trade; but the poorest of them all were two brothers called Scrub and Spare, who followed the cobbler's craft. Their hut was built of clay and wattles. The door was low and always open, for there was no window. The roof did not entirely keep out the rain and the only thing comfortable was a wide fireplace, for which the brothers could never find wood enough to make sufficient fire. There they worked in most brotherly friendship, though with little encouragement.
On one unlucky day a new cobbler arrived in the village. He had lived in the capital city of the kingdom and, by his own account, cobbled for the queen and the princesses. His awls were sharp, his lasts were new; he set up his stall in a neat cottage with two windows. The villagers soon found out that one patch of his would out wear two of the brothers'. In short, all the mending left Scrub and Spare, and went to the new cobbler.
The season had been wet and cold, their barley did not ripen well, and the cabbages never half- closed in the garden. So the brothers were poor that winter, and when Christmas came they had nothing to feast on but a barley loaf and a piece of rusty bacon. Worse than that, the snow was very deep and they could get no firewood.
Their hut stood at the end of the village; beyond it spread the bleak moor, now all white and silent. But that moor had once been a forest; great roots of old trees were still to be found in it, loosened from the soil and laid bare by the winds and rains. One of these, a rough, gnarled log, lay hard by their door, the half of it above the snow, and Spare said to his brother: --
"Shall we sit here cold on Christmas while the great root lies yonder? Let us chop it up for firewood, the work will make us warm."
"No," said Scrub, "it's not right to chop wood on Christmas; besides, that root is too hard to be broken with any hatchet."
"Hard or not, we must have a fire," replied Spare. "Come, brother, help me in with it. Poor as we are there is nobody in the village will have such a yule log as ours."
Scrub liked a little grandeur, and, in hopes of having a fine yule log, both brothers strained and strove with all their might till, between pulling and pushing, the great old root was safe on the hearth, and beginning to crackle and blaze with the red embers.
In high glee the cobblers sat down to their bread and bacon. The door was shut, for there was nothing but cold moonlight and snow outside; but the hut, strewn with fir boughs and ornamented with holly, looked cheerful as the ruddy blaze flared up and rejoiced their hearts.
Then suddenly from out the blazing root they heard: "Cuckoo! cuckoo!" as plain as ever the spring-bird's voice came over the moor on a May morning.
"What is that?" said Scrub, terribly frightened; "it is something bad!"
"Maybe not," said Spare.
And out of the deep hole at the side of the root, which the fire had not reached, flew a large, gray cuckoo, and lit on the table before them. Much as the cobblers had been surprised, they were still more so when it said: --
"Good gentlemen, what season is this?"
"It's Christmas," said Spare.
"Then a merry Christmas to you!" said the cuckoo. "I went to sleep in the hollow of that old root one evening last summer, and never woke till the heat of your fire made me think it was summer again. But now since you have burned my lodging, let me stay in your hut till the spring comes round, -- I only want a hole to sleep in, and when I go on my travels next summer be assured I will bring you some present for your trouble."
"Stay and welcome," said Spare, while Scrub sat wondering if it were something bad or not.
"I'll make you a good warm hole in the thatch," said Spare. "But you must be hungry after that long sleep, -- here is a slice of barley bread. Come help us to keep Christmas!"
The cuckoo ate up the slice, drank water from a brown jug, and flew into a snug hole which Spare scooped for it in the thatch of the hut.
Scrub said he was afraid it wouldn't be lucky; but as it slept on and the days passed he forgot his fears.
So the snow melted, the heavy rains came, the cold grew less, the days lengthened, and one sunny morning the brothers were awakened by the cuckoo shouting its own cry to let them know the spring had come.
"Now I'm going on my travels," said the bird, "over the world to tell men of the spring. There is no country where trees bud, or flowers bloom, that I will not cry in before the year goes round. Give me another slice of barley bread to help me on my journey, and tell me what present I shall bring you at the twelve month's end."
Scrub would have been angry with his brother for cutting so large a slice, their store of barley being low, but his mind was occupied with what present it would be most prudent to ask for.
"There are two trees hard by the well that lies at the world's end," said the cuckoo; "one of them is called the golden tree, for its leaves are all of beaten gold. Every winter they fall into the well with a sound like scattered coin, and I know not what becomes of them. As for the other, it is always green like a laurel. Some call it the wise, and some the merry, tree. Its leaves never fall, but they that get one of them keep a blithe heart in spite of all misfortunes, and can make themselves as merry in a hut as in a palace."
"Good master cuckoo, bring me a leaf off that tree!" cried Spare.
"Now, brother, don't be a fool!" said Scrub; "think of the leaves of beaten gold! Dear master cuckoo, bring me one of them!"
Before another word could be spoken the cuckoo had flown out of the open door, and was shouting its spring cry over moor and meadow.
The brothers were poorer than ever that year. Nobody would send them a single shoe to mend, and Scrub and Spare would have left the village but for their barley-field and their cabbage- garden. They sowed their barley, planted their cabbage, and, now that their trade was gone, worked in the rich villagers' fields to make out a scanty living.
So the seasons came and passed; spring, summer, harvest, and winter followed each other as they have done from the beginning. At the end of the latter Scrub and Spare had grown so poor and ragged that their old neighbours forgot to invite them to wedding feasts or merry makings, and the brothers thought the cuckoo had forgotten them, too, when at daybreak on the first of April they heard a hard beak knocking at their door, and a voice crying: --
"Cuckoo! cuckoo! Let me in with my presents!"
Spare ran to open the door, and in came the cuckoo, carrying on one side of its bill a golden leaf larger than that of any tree in the North Country, and in the other side of its bill, one like that of the common laurel, only it had a fresher green.
"Here," it said, giving the gold to Scrub and the green to Spare, "it is a long carriage from the world's end. Give me a slice of barley bread, for I must tell the North Country that the spring has come."
Scrub did not grudge the thickness of that slice, though it was cut from their last loaf. So much gold had never been in the cobbler's hands before, and he could not help exulting over his brother.
"See the wisdom of my choice," he said, holding up the large leaf of gold. "As for yours, as good might be plucked from any hedge, I wonder a sensible bird would carry the like so far."
"Good master cobbler," cried the cuckoo, finishing its slice, "your conclusions are more hasty than courteous. If your brother is disappointed this time, I go on the same journey every year, and for your hospitable entertainment will think it no trouble to bring each of you whichever leaf you desire."
"Darling cuckoo," cried Scrub, "bring me a golden one."
And Spare, looking up from the green leaf on which he gazed as though it were a crown-jewel, said: --
"Be sure to bring me one from the merry tree."
And away flew the cuckoo.
"This is the feast of All Fools, and it ought to be your birthday," said Scrub. "Did ever man fling away such an opportunity of getting rich? Much good your merry leaves will do in the midst of rags and poverty!"
But Spare laughed at him, and answered with quaint old proverbs concerning the cares that come with gold, till Scrub, at length getting angry, vowed his brother was not fit to live with a respectable man; and taking his lasts, his awls, and his golden leaf, he left the wattle hut, and went to tell the villagers.
They were astonished at the folly of Spare, and charmed with Scrub's good sense, particularly when he showed them the golden leaf, and told that the cuckoo would bring him one every spring.
The new cobbler immediately took him into partnership; the greatest people sent him their shoes to mend. Fairfeather, a beautiful village maiden, smiled graciously upon him; and in the course of that summer they were married, with a grand wedding feast, at which the whole village danced except Spare, who was not invited, because the bride could not bear his low-mindedness, and his brother thought him a disgrace to the family.
As for Scrub he established himself with Fairfeather in a cottage close by that of the new cobbler, and quite as fine. There he mended shoes to everybody's satisfaction, had a scarlet coat and a fat goose for dinner on holidays. Fairfeather, too, had a crimson gown, and fine blue ribbons; but neither she nor Scrub was content, for to buy this grandeur the golden leaf had to be broken and parted With piece by piece, so the last morsel was gone before the cuckoo came with another.
Spare lived on in the old hut, and worked in the cabbage-garden. [Scrub had got the barley-field because he was the elder.] Every day his coat grew more ragged, and the hut more weather- beaten; but people remarked that he never looked sad or sour. And the wonder was that, from the time any one began to keep his company, he or she grew kinder, happier, and content.
Every first of April the cuckoo came tapping at their doors with the golden leaf for Scrub, and the green for Spare. Fairfeather would have entertained it nobly with wheaten bread and honey, for she had some notion of persuading it to bring two golden leaves instead of one; but the cuckoo flew away to eat barley bread with Spare, saying it was not fit company for fine people, and liked the old hut where it slept so snugly from Christmas till spring.
Scrub spent the golden leaves, and remained always discontented; and Spare kept the merry ones.
I do not know how many years passed in this manner, when a certain great lord, who owned that village, came to the neighbourhood. His castle stood on the moor. It was ancient and strong, with high towers and a deep moat. All the country as far as one could see from the highest turret belonged to its lord; but he had not been there for twenty years, and would not have come then only he was melancholy. And there he lived in a very bad temper. The servants said nothing would please him, and the villagers put on their worst clothes lest he should raise their rents.
But one day in the harvest-time His Lordship chanced to meet Spare gathering water-cresses at a meadow stream, and fell into talk with the cobbler. How it was nobody could tell, but from that hour the great lord cast away his melancholy. He forgot all his woes, and went about with a noble train, hunting, fishing, and making merry in his hall, where all travelers were entertained, and all the poor were welcome.
This strange story spread through the North Country, and great company came to the cobbler's hut, -- rich men who had lost their money, poor men who had lost their friends, beauties who had grown old, wits who had gone out of fashion, -- all came to talk with Spare, and, whatever their troubles had been, all went home merry.
The rich gave him presents, the poor gave him thanks. Spare's coat ceased to be ragged, he had bacon with his cabbage, and the villagers began to think there was some sense in him.
By this time his fame had reached the capital city, and even the court. There were a great many discontented people there; and the king had lately fallen into ill humour because a neighbouring princess, with seven islands for her dowry, would not marry his eldest son.
So a royal messenger was sent to Spare, with a velvet mantle, a diamond ring, and a command that he should repair to court immediately.
"To-morrow is the first of April," said Spare, "and I will go with you two hours after sunrise."
The messenger lodged all night at the castle, and the cuckoo came at sunrise with the merry leaf.
"Court is a fine place," it said, when the cobbler told it he was going, "but I cannot come there; they would lay snares and catch me; so be careful of the leaves I have brought you, and give me a farewell slice of barley bread."
Spare was sorry to part with the cuckoo, little as he had of its company, but he gave it a slice which would have broken Scrub's heart in former times, it was so thick and large. And having sewed up the leaves in the lining of his leather doublet, he set out with the messenger on his way to court.
His coming caused great surprise there. Everybody wondered what the king could see in such a common-looking man; but scarcely had His Majesty conversed with him half an hour, when the princess and her seven islands were forgotten and orders given that a feast for all comers should be spread in the banquet hall.
The princes of the blood, the great lords and ladies, the ministers of state, after that discoursed with Spare, and the more they talked the lighter grew their hearts, so that such changes had never been seen at court.
The lords forgot their spites and the ladies their envies, the princes and ministers made friends among themselves, and the judges showed no favour.
As for Spare, he had a chamber assigned him in the palace, and a seat at the king's table. One sent him rich robes, and another costly jewels; but in the midst of all his grandeur he still wore the leathern doublet, and continued to live at the king's court, happy and honored, and making all others merry and content.
You may not know that........
A Fishy Tradition - 

In parts of Eastern Europe, it's customary to place a live carp in your bathtub for consumption on Christmas Eve. Why? Some suggest that it's due to the fish's vital role in the area's fishing industry and because eating meat was considered a luxury—thus the need to save the carp for a special occasion.
Why the Bright Lights ? - 

Historians note celebrating Christmas is a natural response to the winter solstice. "If you happen to live in a region in which midwinter brings striking darkness and cold and hunger, then the urge to have a celebration at the very heart of it to avoid going mad or falling into deep depression is very, very strong," researcher Philip Shaw of Leicester University told
Originally, Santa Was Sinterklaas. 

Dutch children have long cheered the annual coming of Sinterklaas—known also as Saint Nicholas—who sports a crimson miter and rolls into town on a steam boat filled with presents in mid-November. Then, he rides around on his mighty white steed Amerigo and distributes gifts. Over time, Sinterklaas' image was transmuted into Santa's, and Amerigo became a sled with flying reindeer.
Did you ever wonder where X-Mas came from? X means Christ in Greek so to shorten the word Christmas we sometimes use X-Mas.
ALTHOUGH now mostly vegetarian, in Victorian times, mince pies were made with beef and spices.
THE tradition of putting tangerines in stockings comes from 12th-century French nuns who left socks full of fruit, nuts and tangerines at the houses of the poor.
JESUS was probably born in a cave and not a wooden stable, say Biblical scholars.
THE abbreviation Xmas isn't irreligious. The letter X is a Greek abbreviation for Christ.
THE world's tallest Xmas tree at 221ft high was erected in a Washington shopping mall in 1950.
BEFORE turkey, the traditional Christmas meal in England was a pig's head and mustard.
IN 1647, after the English Civil War, Oliver Cromwell banned festivities. The law wasn't lifted until 1660.
THE Greeks celebrate Christmas on January 7, according to the old Julian calendar, while Xmas presents are opened on New Year's Day.
HANGING presents on trees may come from the Druids who believed the tree was the giver of all good things.
THE largest Christmas cracker - 45.72m long and 3.04m in diameter - was pulled in Australia in 1991.
THE long shopping spree before Christmas began in America when relatives of soldiers posted overseas in the Second World War were encouraged to mail gifts early.
ELECTRIC tree lights were invented by Edward Johnson in the US in 1882.
THEY may date back to pagan traditions, but the earliest known reference to a Christmas tree is in a German pamphlet from 1570.
RUDOLPH the red-nosed reindeer was invented for a US firm's Christmas promotion in 1938.
GOLD-wrapped chocolate coins commemorate St Nicholas who gave bags of gold coins to the poor.
THE first Christmas celebrated in Britain is thought to have been in York in 521AD.
IN Greece, Italy, Spain and Germany, workers get a Christmas bonus of one month's salary by law.
IN the Czech Republic they enjoy dinners of fish soup, eggs and carp. The number of people at the table must be even, or the one without a partner will die next year.
In Germany, Christmas Eve is said to be a magical time of the year when the pure in heart can hear animals talking.
Santa Claus is based on a real person, St. Nikolas of Myra, the world's most popular non-biblical saint.
The smallest Christmas card was made by scientists at the University of Glasgow in the United Kingdom in 2010. At only 200 x 290 micrometers in size, 8,276 of these cards would fit in one postage stamp.
The most expensively dressed Christmas tree was valued at $11,026,900 and was displayed by the Emirates Palace in the United Arab Emirates last year.
The largest artificial Christmas tree measures 170.6 feet and can be found in Brazil.
The largest Christmas star ornament measures 103 feet and eight inches tall and can be found in India.
The largest Christmas stocking measures about 168 feet in length and 70 feet in width, and can be found in Italy.
The most lights lit on simultaneously on a Christmas tree is 194,672 and was achieved by Kiwanis Malmedy and Haute Fagnes Belgium in Belgium last year.
THE first commercial Christmas cards were commissioned by civil servant Sir Henry Cole in London in 1843. Featuring a family drinking wine, one sold for #8,469 last year.
JINGLE Bells was the first song broadcast from space when Gemini 6 astronauts Tom Stafford and Wally Schirra sang it on December 16, 1965.
MANY theologians estimate that Jesus wasn't born on December 25 but sometime in September between 6BC and 30AD.
Something to laugh for Christmas 
Going the wrong way in the "Advent Rush"
While a man had gone out driving to do some Christmas shopping, his wife had been watching TV when she heard the announcer say, "be very careful and watch driving on I5 today, there is a motorist driving the wrong way"! His wife got hold of him on the cell phone to warn him, and his reply was: "You tell me, there are hundreds of them here".
The Wrong Gift
The parents began to assemble the special Christmas gift they had for their children.   They had ordered a kit for a tree house and received the plans for it.   However, the materials they received were for a sailboat.  They wrote the company to complain.  
The company's reply:  "While we regret the inconvenience this mistake must have cause you, it is nothing compared to that of the man who is out on a lake somewhere trying to sail your tree house."  Bud Brooks, Stamping Ground, KY  
God's Not Deaf
Two young boys were spending the night at their grandparents' house the week before Christmas. At bedtime, the two boys knelt beside their beds to say their prayers. The younger one began praying at the top of his lungs:
"I PRAY FOR A NEW BICYCLE..."
"I PRAY FOR A NEW NINTENDO..."
His older brother leaned over, nudged him and said, "Why are you shouting? God isn't deaf." to which the little brother replied, "No, but Grandma is!"
Viking Mary
When my son was 8 years of age, He was in a Christmas Pageant at our church. His line started "And the Virgin Mary was with Child." He did his line correctly at every rehearsal. On the night the of the presentation everything was going wonderful. 
All the children were relaxed and reciting their lines without flaw. It came time for my son to recite his line and this is exactly how it came out: "And the Viking Mary was with Child." It was quite a job for all the adults watching the presentation to restrain ourselves and not bellow out in laughter. ...Patty Louisiana
The Three Gifts
After the Christmas pageant, I asked my 6-year-old son if he remembered the gifts that the Magi brought to Jesus. He thought for a minute then said "gold, frankincense, and humor". We could all use that!
 THE STORY OF CHRISTMAS 
taken from the classic
BEN-HUR: A TALE OF THE CHRIST 
by Lew Wallace
BOOK FIRST - CHAPTER XIII (continued)
The chamber in which the session was held belonged to one of the interior court-yards of the palace, and was quite large and Romanesque. The floor was tessellated with marble blocks; the walls, unbroken by a window, were frescoed in panels of saffron yellow; a divan occupied the centre of the apartment, covered with cushions of bright-yellow cloth, and fashioned in form of the letter U, the opening towards the doorway; in the arch of the divan, or, as it were, in the bend of the letter, there was an immense bronze tripod, curiously inlaid with gold and silver, over which a chandelier dropped from the ceiling, having seven arms, each holding a lighted lamp. The divan and the lamp were purely Jewish.
The company sat upon the divan after the style of Orientals, in costume singularly uniform, except as to color. They were mostly men advanced in years; immense beards covered their faces; to their large noses were added the effects of large black eyes, deeply shaded by bold brows; their demeanor was grave, dignified, even patriarchal. In brief, their session was that of the Sanhedrim.
He who sat before the tripod, however, in the place which may be called the head of the divan, having all the rest of his associates on his right and left, and, at the same time, before him, evidently president of the meeting, would have instantly absorbed the attention of a spectator. He had been cast in large mould, but was now shrunken and stooped to ghastliness; his white robe dropped from his shoulders in folds that gave no hint of muscle or anything but an angular skeleton. His hands, half concealed by sleeves of silk, white and crimson striped, were clasped upon his knees. When he spoke, sometimes the first finger of the right hand extended tremulously; he seemed incapable of other gesture.
But his head was a splendid dome. A few hairs, whiter than fine-drawn silver, fringed the base; over a broad, ll-sphered skull the skin was drawn close, and shone in the light with positive brilliance; the temples were deep hollows, from which the forehead beetled like a wrinkled crag; the eyes were wan and dim; the nose was pinched; and all the lower face was muffed in a beard flowing and venerable as Aaron's. Such was Hillel the Babylonian! The line of prophets, long extinct in Israel, was now succeeded by a line of scholars, of whom he was first in learning--a prophet in all but the divine inspiration! At the age of one hundred and six, he was still Rector of the Great College.  
On the table before him lay outspread a roll or volume of parchment inscribed with Hebrew characters; behind him, in waiting, stood a page richly habited.
There had been discussion, but at this moment of introduction the company had reached a conclusion; each one was in an attitude of rest, and the venerable Hillel, without moving, called the page.
"Hist!"
The youth advanced respectfully.
"Go tell the king we are ready to give him answer."
The boy hurried away.
After a time two officers entered and stopped, one on each side the door; after them slowly followed a most striking personage--an old man clad in a purple robe bordered with scarlet, and girt to his waist by a band of gold linked so fine that it was pliable as leather; the latchets of his shoes sparkled with precious stones; a narrow crown wrought in filigree shone outside a tarbooshe of softest crimson plush, which, encasing his head, fell down the neck and shoulders, leaving the throat and neck exposed.
Instead of a seal, a dagger dangled from his belt. He walked with a halting step, leaning heavily upon a staff. Not until he reached the opening of the divan, did he pause or look up  from the floor; then, as for the first time conscious of the company, and roused by their presence, he raised himself , and looked haughtily round, like one startled and  searching for an enemy--so dark, suspicious, and threatening was the glance.
Such was Herod the Great--a body broken by diseases, a conscience seared with crimes, a mind magnificently capable, a soul fit for brotherhood with the Caesars; now seven-and-sixty years old, but guarding his throne with a jealousy never so vigilant, a power never so despotic, and a cruelty never so inexorable.
There was a general movement on the part of the assemblage--a bending forward in salaam by the more aged, a rising-up by the more courtierly, followed by low genuflections, hands upon the beard or breast.
His observations taken, Herod moved on until at the tripod opposite the venerable Hillel, who met his cold glance with an inclination of the head, and a slight lifting of the hands.
"The answer!" said the king, with imperious simplicity, addressing Hillel, and planting his staff before him with both hands. "The answer!"
The eyes of the patriarch glowed mildly, and, raising his head, and looking the inquisitor full in the face, he answered, his associates giving him closest attention, "With thee, O king, be the peace of God, of Abraham, Isaac, and Jacob!"
His manner was that of invocation; changing it, he resumed:
"Thou hast demanded of us where the Christ should be born."
The king bowed, though the evil eyes remained fixed upon the sage's face.
"That is the question."
"Then, O king, speaking for myself, and all my brethren here, not one dissenting, I say, in Bethlehem of Judea."
Hillel glanced at the parchment on the tripod; and, pointing with his tremulous finger, continued, "In Bethlehem of Judea, for thus it is written by the prophet, 'And thou, Bethlehem, in the land of Judea, art not the least among the princes of Judah; for out of thee shall come a governor that shall rule my people Israel.'"
Herod's face was troubled, and his eyes fell upon the parchment while he thought. Those beholding him scarcely breathed; they spoke not, nor did he. At length he turned about and left the chamber.
"Brethren," said Hillel, "we are dismissed."
The company then arose, and in groups departed.
"Simeon," said Hillel again.
A man, quite fifty years old, but in the hearty prime of life, answered and came to him.
"Take up the sacred parchment, my son; roll it tenderly."
The order was obeyed.
"Now lend me thy arm; I will to the litter."
The strong man stooped; with his withered hands the old one took the offered support, and, rising, moved feebly to the door.
So departed the famous Rector, and Simeon, his son, who was to be his successor in wisdom, learning, and office.
Yet later in the evening the wise men were lying in a lewen of the khan awake. The stones which served them as pillows raised their heads so they could look out of the open arch into the depths of the sky; and as they watched the twinkling of the stars, they thought of the next manifestation. How would it come? What would it be?
They were in Jerusalem at last; they had asked at the gate for Him they sought; they had borne witness of his birth; it remained only to find him; and as to that, they placed all trust in the Spirit.
Men listening for the voice of God, or waiting a sign from Heaven, cannot sleep.
While they were in this condition, a man stepped in under the arch, darkening the lewen.
"Awake!" he said to them; "I bring you a message which will not be put off."
They all sat up.
"From whom?" asked the Egyptian.
"Herod the king."
Each one felt his spirit thrill.
"Are you not the steward of the khan?" Balthasar asked next.
"I am."
"What would the king with us?"
"His messenger is without; let him answer."
"Tell him, then, to abide our coming."
"You were right, O my brother!" said the Greek, when the steward was gone. "The question put to the people on the road, and to the guard at the gate, has given us quick notoriety. I am impatient; let us up quickly."
They arose, put on their sandals, girt their mantles about them, and went out.
"I salute you, and give you peace, and pray your pardon; but my master, the king, has sent me to invite you to the palace, where he would have speech with you privately."
Thus the messenger discharged his duty.
A lamp hung in the entrance, and by its light they looked at each other, and knew the Spirit was upon them. Then the Egyptian stepped to the steward, and said, so as not to be heard by the others, "You know where our goods are stored in the court, and where our camels are resting. While we are gone, make all things ready for our departure, if it should be needful."
"Go your way assured; trust me," the steward replied.
"The king's will is our will," said Balthasar to the messenger."We will follow you."
The streets of the Holy City were narrow then as now, but not so rough and foul; for the great builder, not content with beauty, enforced cleanliness and convenience also. Following their guide, the brethren proceeded without a word.
Through the dim starlight, made dimmer by the walls on both sides, sometimes almost lost under bridges connecting the house-tops, out of a low ground they ascended a hill. At last they came to a portal reared across the way. In the light of fires blazing before it in two great braziers, they caught a glimpse of the structure, and also of some guards leaning motionlessly upon their arms. They passed into a building unchallenged.
Then by passages and arched halls; through courts, and under colonnades not always lighted; up long flights of stairs, past innumerable cloisters and chambers, they were conducted into a tower of great height. Suddenly the guide halted, and, pointing through an open door, said to them, "Enter. The king is there."
The air of the chamber was heavy with the perfume of sandal-wood, and all the appointments within were effeminately rich. Upon the floor, covering the central space, a tufted rug was spread, and upon that a throne was set. The visitors had but time, however, to catch a confused idea of the place--of carved and gilt ottomans and couches; of fans and jars and musical instruments; of golden candlesticks glittering in their own lights; of walls painted in the style of the voluptuous Grecian school, one look at which had made a Pharisee hide his head with holy horror. Herod, sitting upon
the throne to receive them, clad as when at the conference with the doctors and lawyers, claimed all their minds.
At the edge of the rug, to which they advanced uninvited, they prostrated themselves. The king touched a bell. An attendant came in, and placed three stools before the throne.
"Seat yourselves," said the monarch, graciously.
"From the North Gate," he continued, when they were at rest, "I had this afternoon report of the arrival of three strangers, curiously mounted, and appearing as if from far countries. Are you the men?"
The Egyptian took the sign from the Greek and the Hindoo, and answered, with the profoundest salaam, "Were we other than we are, the mighty Herod, whose fame is as incense to the whole world, would not have sent for us. We may not doubt that we are the strangers."
Herod acknowledged the speech with a wave of the hand.
"Who are you? Whence do you come?" he asked, adding significantly, "Let each speak for himself."
In turn they gave him account, referring simply to the cities and lands of their birth, and the routes by which they came to Jerusalem. Somewhat disappointed, Herod plied them more directly.
"What was the question you put to the officer at the gate?"
"We asked him, Where is he that is born King of the Jews."
"I see now why the people were so curious. You excite me no less. Is there another King of the Jews?"
The Egyptian did not blanch.
"There is one newly born."
An expression of pain knit the dark face of the monarch, as if his mind were swept by a harrowing recollection.
"Not to me, not to me!" he exclaimed.
Possibly the accusing images of his murdered children flitted before him; recovering from the emotion, whatever it was, he asked, steadily, "Where is the new king?"
"That, O king, is what we would ask."
"You bring me a wonder--a riddle surpassing any of Solomon's," the inquisitor said next. "As you see, I am in the time of life when curiosity is as ungovernable as it was in childhood, when to trifle with it is cruelty. Tell me further, and I will honor you as kings honor each other. Give me all you know about the newly born, and I will join you in the search for him; and when we have found him, I will do what you wish; I will bring him to Jerusalem, and train him in kingcraft; I will use my grace with Caesar for his promotion and glory. Jealousy shall not come between us, so I swear. But tell me first how, so widely separated by seas and deserts, you all came to hear of him."
"I will tell you truly, O king."
"Speak on," said Herod.
Balthasar raised himself erect, and said, solemnly, "There is an Almighty God."
Herod was visibly startled.
"He bade us come hither, promising that we should find the Redeemer of the World; that we should see and worship him, and bear witness that he was come; and, as a sign, we were each given to see a star. His Spirit stayed with us. O king, his Spirit is with us now!"
An overpowering feeling seized the three. The Greek with difficulty restrained an outcry. Herod's gaze darted quickly from one to the other; he was more suspicious and dissatisfied than before.
"You are mocking me," he said. "If not, tell me more. What is to follow the coming of the new king?"
"The salvation of men."
"From what?"
"Their wickedness."
"How?"
"By the divine agencies--Faith, Love, and Good Works."
"Then"--Herod paused, and from his look no man could have said with what feeling he continued--"you are the heralds of the Christ. Is that all?"
Balthasar bowed low.
"We are your servants, O king."
The monarch touched a bell, and the attendant appeared.
"Bring the gifts," the master said.
The attendant went out, but in a little while returned, and, kneeling before the guests, gave to each one an outer robe or mantle of scarlet and blue, and a girdle of gold. They acknowledged the honors with Eastern prostrations.
"A word further," said Herod, when the ceremony was ended. "To the officer of the gate, and but now to me, you spoke of seeing a star in the east."
"Yes," said Balthasar, "his star, the star of the newly born."
"What time did it appear?"
"When we were bidden come hither."
Herod arose, signifying the audience was over. Stepping from the throne towards them, he said, with all graciousness,
"If, as I believe, O illustrious men, you are indeed the heralds of the Christ just born, know that I have this night consulted those wisest in things Jewish, and they say with one voice he should be born in Bethlehem of Judea. I say to you, go thither; go and search diligently for the young child; and when you have found him bring me word again, that I may come and worship him. To your going there shall be no let or hindrance. Peace be with you!" And, folding his robe about him, he left the chamber.
Directly the guide came, and led them back to the street, and thence to the khan, at the portal of which the Greek said, impulsively, "Let us to Bethlehem, O brethren, as the king has advised."
"Yes," cried the Hindoo. "The Spirit burns within me."
"Be it so," said Balthasar, with equal warmth. "The camels are ready."
They gave gifts to the steward, mounted into their saddles, received directions to the Joppa Gate, and departed. At their approach the great valves were unbarred, and they passed out into the open country, taking the road so lately travelled by Joseph and Mary. As they came up out of Hinnom, on the plain of Rephaim, a light appeared, at first wide-spread and faint.
Their pulses fluttered fast. The light intensified rapidly; they closed their eyes against its burning brilliance: when they dared look again, lo! the star, perfect as any in the heavens, but low down and moving slowly before them. And they folded their hands, and shouted, and rejoiced with exceeding great joy.
"God is with us! God is with us!" they repeated, in frequent cheer, all the way, until the star, rising out of the valley beyond Mar Elias, stood still over a house up on the slope of the hill near the town.
It was now the beginning of the third watch, and at Bethlehem the morning was breaking over the mountains in the east, but so feebly that it was yet night in the valley. The watchman on the roof of the old khan, shivering in the chilly air, was listening for the first distinguishable sounds with which life, awakening, greets the dawn, when a light came moving up the hill towards the house. He thought it a torch in some one's hand; next moment he thought it a meteor; the brilliance grew, however, until it became a star. Sore afraid, he cried out, and brought everybody within the walls to the roof. The phenomenon, in eccentric motion, continued to approach; the rocks, trees, and roadway under it shoneas in a glare of lightning; directly its brightness became blinding.
The more timid of the beholders fell upon their knees, and prayed, with their faces hidden; the boldest, covering their eyes, crouched, and now and then snatched glances fearfully. Afterwhile the khan andeverything thereabout lay under the intolerable radiance. Such as dared look beheld the star standing still directly over the house in front of the cave where the Child had been born.
In the height of this scene, the wise men came up, and at the gate dismounted from their camels, and shouted for admission. When the steward so far mastered his terror as to give them heed, he drew the bars and opened to them. The camels looked spectral in the unnatural light, and, besides their outlandishness, there were in the faces and manner of the three visitors an eagerness and exaltation which still further excited the keeper's fears and fancy; he fell back, and for a time could not answer the question they put to him.
"Is not this Bethlehem of Judea?"
But others came, and by their presence gave him assurance.
"No, this is but the khan; the town lies farther on."
"Is there not here a child newly born?"
The bystanders turned to each other marvelling, though some of them answered, "Yes, yes."
"Show us to him!" said the Greek, impatiently.
"Show us to him!" cried Balthasar, breaking through his gravity; "for we have seen his star, even that which ye behold over the house, and are come to worship him."
The Hindoo clasped his hands, exclaiming, "God indeed lives! Make haste, make haste! The Savior is found. Blessed, blessed are we above men!"
The people from the roof came down and followed the strangers as they were taken through the court and out into the enclosure; at sight of the star yet above the cave, though less candescent than before, some turned back afraid; the greater part went on.
As the strangers neared the house, the orb arose; when they were at the door, it was high up overhead vanishing; when they entered, it went out lost to sight. And to the witnesses of what then took place came a conviction that there was a divine relation between the star and the strangers, which extended also to at least some of the occupants of the cave. When the door was opened, they crowded in.
The apartment was lighted by a lantern enough to enable the strangers to find the mother, and the child awake in her lap.
"Is the child thine?" asked Balthasar of Mary.
And she who had kept all the things in the least affecting the little one, and pondered them in her heart, held it up in the light, saying,
"He is my son!"
And they fell down and worshipped him.
They saw the child was as other children: about its head was neither nimbus nor material crown; its lips opened not in speech; if it heard their expressions of joy, their invocations, their prayers, it made no sign whatever, but, baby-like, looked longer at the flame in the lantern than at them.
In a little while they arose, and, returning to the camels, brought gifts of gold, frankincense, and myrrh, and laid them before the child, abating nothing of their worshipful speeches; of which no part is given, for the thoughtful know that the pure worship of the pure heart was then what it is now, and has always been, an inspired song.
And this was the Savior they had come so far to find!
Yet they worshipped without a doubt.
Why?
Their faith rested upon the signs sent them by him whom we have since come to know as the Father; and they were of the kind to whom his promises were so all-sufficient that they asked nothing about his ways. Few there were who had seen the signs and heard the promises--the Mother and Joseph, the shepherds, and the Three—yet they all believed alike; that is to say, in this period of the plan of salvation, God was all and the Child nothing. But look forward, O reader! A time will com
e when the signs will all proceed from the Son. Happy they who then believe in him! 
Let us wait that period.
BEN-HUR: A TALE OF THE CHRIST by Lew Wallace
Part VIII will be resumed from 4 January 2014