21 December 2014
Christmas Special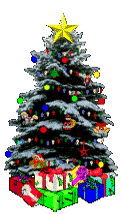 THE STORY OF CHRISTMAS 
taken from the classic
BEN-HUR: A TALE OF THE CHRIST 
by Lew Wallace
It was now the beginning of the third watch, and at Bethlehem the morning was breaking over the mountains in the east, but so feebly that it was yet night in the valley. 
The watchman on the roof of the old khan, shivering in the chilly air, was listening for the first distinguishable sounds with which life, awakening, greets the dawn, when a light came moving up the hill towards the house. He thought it a torch in some one's hand; next moment he thought it a meteor; the brilliance grew, however, until it became a star. Sore afraid, he cried out, and brought everybody within the walls to the roof. 
The phenomenon, in eccentric motion, continued to approach; the rocks, trees, and roadway under it shone as in a glare of lightning; directly its brightness became blinding.
The more timid of the beholders fell upon their knees, and prayed, with their faces hidden; the boldest, covering their eyes, crouched, and now and then snatched glances fearfully. Afterwhile the khan and everything thereabout lay under the intolerable radiance. Such as dared look beheld the star standing still directly over the house in front of the cave where the Child had been born.
In the height of this scene, the wise men came up, and at the gate dismounted from their camels, and shouted for admission. When the steward so far mastered his terror as to give them heed, he drew the bars and opened to them. The camels looked spectral in the unnatural light, and, besides their outlandishness, there were in the faces and manner of the three visitors an eagerness and exaltation which still further excited the keeper's fears and fancy; he fell back, and for a time could not answer the question they put to him.
"Is not this Bethlehem of Judea?"
But others came, and by their presence gave him assurance.
"No, this is but the khan; the town lies farther on."
"Is there not here a child newly born?"
The bystanders turned to each other marvelling, though some of them answered, "Yes, yes."
"Show us to him!" said the Greek, impatiently.
"Show us to him!" cried Balthasar, breaking through his gravity; "for we have seen his star, even that which ye behold over the house, and are come to worship him."
The Hindoo clasped his hands, exclaiming, "God indeed lives! Make haste, make haste! The Savior is found. Blessed, blessed are we above men!"
The people from the roof came down and followed the strangers as they were taken through the court and out into the enclosure; at sight of the star yet above the cave, though less candescent than before, some turned back afraid; the greater part went on.
As the strangers neared the house, the orb arose; when they were at the door, it was high up overhead vanishing; when they entered, it went out lost to sight. And to the witnesses of what then took place came a conviction that there was a divine relation between the star and the strangers, which extended also to at least some of the occupants of the cave. When the door was opened, they crowded in.
The apartment was lighted by a lantern enough to enable the strangers to find the mother, and the child awake in her lap.
"Is the child thine?" asked Balthasar of Mary.
And she who had kept all the things in the least affecting the little one, and pondered them in her heart, held it up in the light, saying,
"He is my son!"
And they fell down and worshipped him.
They saw the child was as other children: about its head was neither nimbus nor material crown; its lips opened not in speech; if it heard their expressions of joy, their invocations, their prayers, it made no sign whatever, but, baby-like, looked longer at the flame in the lantern than at them.
In a little while they arose, and, returning to the camels, brought gifts of gold, frankincense, and myrrh, and laid them before the child, abating nothing of their worshipful speeches; of which no part is given, for the thoughtful know that the pure worship of the pure heart was then what it is now, and has always been, an inspired song.
And this was the Savior they had come so far to find!
Yet they worshipped without a doubt.
Why?
Their faith rested upon the signs sent them by him whom we have since come to know as the Father; and they were of the kind to whom his promises were so all-sufficient that they asked nothing about his ways. Few there were who had seen the signs and heard the promises--the Mother and Joseph, the shepherds, and the Three—yet they all believed alike; that is to say, in this period of the plan of salvation, God was all and the Child nothing. But look forward, O reader! A time will com
e when the signs will all proceed from the Son. Happy they who then believe in him! 
Let us wait that period.
Thoughts for Christmas
He who has no Christmas in his heart will never find Christmas under a tree. Charlotte Carpenter
The best of all gifts around any Christmas tree: the presence of a happy family all wrapped up in each other. -Burton Hillis
It is not the gift, but the thought that counts. Henry Van Dyke
For the spirit of Christmas fulfils the greatest hunger of mankind. Loring A. Schuler
Christmas is doing a little something extra for someone. Charles Schulz
From home to home, and heart to heart, from one place to another, The warmth and joy of Christmas, brings us closer to each other. -Emily Matthews
Peace on earth will come to stay, When we live Christmas every day. -Helen Steiner Rice
Christmas is a season for kindling the fire for hospitality in the hall, the genial flame of charity in the heart. 

-Washington Irving
It was always said of him, that he knew how to keep Christmas well, 

if any man alive possessed the knowledge. May that be truly said of us, and all of us! 

And so, as Tiny Tim observed, "God Bless Us, Every One! -Charles Dickens

The giving of gifts is not something man invented.  God started the giving spree when he gave a gift beyond words, the unspeakable gift of His Son. -Robert Flatt
Commercialization has obscured the meaning of Christmas. The commercial has become more important than the carol. What man has to sell more important than what God has given. Anonymous
Rejoice, that the immortal God is born, so that mortal man may live in eternity. John Huss
Christmas in Bethlehem. The ancient dream: a cold, clear night made brilliant by a glorious star, the smell of incense, shepherds and wise men falling to their knees in adoration of the sweet baby, the incarnation of perfect love.

Lucinda Franks
Christmas is not a time nor a season, but a state of mind. To cherish peace and goodwill, to be plenteous in mercy, is to have the real spirit of Christmas. Calvin Coolidge
Take Christ out of Christmas, and December becomes the bleakest and most colorless month of the year. A. F. Wells
The greatest and most momentous fact which the history of the world records is the fact of Christ's birth. Charles H. Spurgeon
Selfishness makes Christmas a burden, love makes it a delight. -Unknown
Thanks be to God for his unspeakable gift. 2 Corinthians 9:15
The hinge of history is on the door of a Bethlehem stable. Ralph W. Sockman
A Christmas Mistake
- Unknown -
Each December, I vowed to make Christmas a calm and peaceful experience. 
I had cut back on nonessential obligations - extensive card writing, endless baking, decorating, and even overspending. 
Yet still, I found myself exhausted, unable to appreciate the precious family moments, and of course, the true meaning of Christmas. 
My son, Nicholas, was in kindergarten that year. It was an exciting season for a six year old. For weeks, he'd been memorizing songs for his school's "Winter Pageant." 
I didn't have the heart to tell him I'd be working the night of the production. 
Unwilling to miss his shining moment, I spoke with his teacher. She assured me there'd be a dress rehearsal the morning of the presentation. 
All parents unable to attend that evening were welcome to come then. 
Fortunately, Nicholas seemed happy with the compromise. 
So, the morning of the dress rehearsal, I filed in ten minutes early, found a spot on the cafeteria floor and sat down. 
Around the room, I saw several other parents quietly scampering to their seats. 
As I waited, the students were led into the room. 
Each class, accompanied by their teacher, sat cross-legged on the floor. Then, each group, one by one, rose to perform their song. 
Because the public school system had long stopped referring to the holiday as "Christmas," I didn't expect anything other than fun, commercial entertainment - songs of reindeer, Santa Claus, snowflakes and good cheer. 
So, when my son's class rose to sing, "Christmas Love," I was slightly taken aback by its bold title. 
Nicholas was aglow, as were all of his classmates, adorned in fuzzy mittens, red sweaters, and bright snowcaps upon their heads. 
Those in the front row- center stage - held up large letters, one by one, to spell out the title of the song. 
As the class would sing "C is for Christmas," a child would hold up the letter C. 
Then, "H is for Happy," and on and on, until each child holding up his portion had presented the complete message, "Christmas Love." 
The performance was going smoothly, until suddenly, we noticed her; a small, quiet, girl in the front row holding the letter "M" upside down - totally unaware her letter "M" appeared as a "W". 
The audience of 1st through 6th graders snickered at this little one's mistake. 
But she had no idea they were laughing at her, so she stood tall, proudly holding her "W". 
Although many teachers tried to shush the children, the laughter continued until the last letter was raised, and we all saw it together. 
A hush came over the audience and eyes began to widen. 
In that instant, we understood - the reason we were there, why we celebrated the holiday in the first place, why even in the chaos, there was a  purpose for our festivities. 
For when the last letter was held high, the message read loud and clear: 
And, I believe, He still is. 
Just Sing
Excerpt from the book
ANGELS WE HAVE HEARD ON HIGH
by Joan Wester Anderson 
She should never have waited so long to tackle the Christmas shopping, Kimberley Little reminded herself as she shifted her bundles from one aching arm to the other. She hated shopping, hated having to brave the crowds, and sift through endless piles of merchandise. But there was only so much holiday gift-buying one could do through catalogues, and, of course, the children needed their annual photo taken with Santa Claus. So here she was, imprisoned in a slow-moving "Visit Santa" line, wondering if she might spend the entire holidays in this Albuquerque mall.
Of course, she had to admit she was never "up" at this time of year, no matter how smoothly things went. Her father had died tragically in a plane crash just a few days before Christmas when Kimberley was fourteen, and although many years had passed, she never faced December without feeling echoes of that familiar shock, sorrow and loneliness. As her faith matured, Kimberley had gotten involved in her church, singing in the choir, and teaching her young sons to pray. She didn't doubt that her father was in heaven with Jesus, and she would see him again. But every year as Christmas approached, the same nagging question emerged: "This is all supposed to be so wonderful. So why isn't it?" 
Kimberley shifted packages again, and looked at her three young sons. Their moods seemed no cheerier than hers. One was demanding a ride on the train further down the mall. Another was hungry. "I hate Christmas!" muttered the eldest, his lip thrust out in frustration. 
Kimberley felt guilty. "Moms have so much influence on the spirit of the family," she says. "If we're just a little bit cranky, everyone picks up on it." She didn't want to spoil this season for the children. They shouldn't carry the same vague sadness that she did. 
And yet… She glanced around at the other families in line. They were all like hers, she realized, the kids were irritable, tired, fighting with one another, the parents grimly Determined to Endure.
Why are we like this? Kimberley wondered. Where was the real Christmas, the spirit of love and peace, the joyful awareness that a Savior had come into the world? How did one cut through the confusion, the fatigue, the pressure, yes, even the sorrowful memories, to find it?
Suddenly, God nudged her. "It couldn't have been anything else," Kimberley says, "because all at once I felt a little tingle, as if something new was happening. And I realized that if I wanted to feel better about myself, I had to take the first step. I had to be brave." But how?
Sing a carol… The suggestion was already in her heart. She had recently performed a solo in church. She knew how to sing. But this noisy shopping center was not church. "Oh, no, God, not me," she told Him silently. "You remember how shy I am ... People will stare."
Bring Christmas to the mall. Sing. 
Kimberley sighed. It was no use. She knew that Voice. And hadn't she asked Him where Christmas was?
Softly she began to sing. "Silent night, holy night ..." The couple in front of her, who had been filling out a photography order form, paused and turned around.
"All is calm, all is bright ..." Kimberley reached for her youngest son and picked him up. What if they threw her out of the mall, for disturbing the peace? 
You're bringing the peace, the answer came. Sing. 
The children behind her had stopped arguing. "Listen," one whispered to the other. "That lady's singing."
The tips of Kimberley's ears turned red. "Round yon virgin, mother and child ..." she went on. Her sons would never speak to her again. 
But…Was it her imagination, or did she hear another voice? And another? Yes, the couple in front of her was singing, their order form forgotten. Now the children behind her, and their parents, and the family next to them. Dazed, Kimberley realized that the entire section of the Santa Claus line had joined her. Even her own offspring. 
It was true! Little risks could lead to wonderful things. And she was feeling better, her spirit soothed, her mind quieted. Maybe Christmas, and its eternal message, was simply as close as anyone allowed it to be. 
Voices faded as the song ended. "Let's do 'Angels We Have Heard on High'" Kimberley suggested to the people around her. It was her eldest's favorite carol, and her dad had always liked it too.
It was going to be a wonderful Christmas. 
Letter From Santa
~ Aaron Haiduk ~
I was surprised to get your letter this year. I was under the impression that you had succumbed to that saddest of childhood illnesses, Disbelief. And while I never actually heard you say you didn't believe in me, I haven't gotten a letter from you since you were eight. Your letters have been missed at the North Pole, (By the way, Mrs. Claus asked me to tell you that she still has one of your letters in her scrapbook. If only I knew how to make Saturday and Sunday 48 hours apiece!) Your request this year, however, made me pause. I thought, for old time's sake, I should write back, and tell you personally why I can't bring your hearts desire this Christmas.
If I understand your letter, you want to give the world Love. You want me to distribute your love to the people of the world who have, but sadly, rarely use, this all important of human virtues. It is noble of you to wish to give this away, as the need for it is growing ever greater, every year. And every year, I hope to be able grant your wish, but it just is not in my power. And to say that you have enough love for the world is a grand boast, although at the same time, perfectly reasonable. All of us have the ability to do so, if we only choose. It is my belief that of all of the times of the year, Christmas is the one where your gift should be unnecessary. 
Sadly, though, I watch the world, and see how jaded we have all become. Yes, Aaron, even I fall victim to it on occasion. I try to remember why I got into the suit in the first place, and remember the old days when I was delivering toys I had made with my own two hands to the children of my village. 
It began there, and my reasons for doing it haven't changed. I still enjoy the look of wonder and excitement on the faces of the children of the world. 
While I know that all of the children writing letters to me are looking for something, it is something I can give. I know they all want something, as I know that you want something. You can't fool old St. Nick, my dear! 
You want this gift to be returned. 
The only gift this Christmas that is meant to be given back, and shared with all. Even I, in all my years of giving without seeming to receive, know that Altruism is only a fable. No one, not even me, escapes the need for balance, my dear, Aaron. I receive the feeling in my heart of knowing that I have done everything I could to make the children of the world smile. And you want to receive the love of your fellow human beings. Not a bad wish, considering...
Unfortunately, I don't think you understand the way love works, yet. You see, I can't distribute your love to the world, only you can do that. You are the only one with the power to give what you have been given. 
Your gifts are numerous, as are the gifts of all humanity, and if you wish to share what you have, you must do it yourself. 
However, I can help, in one small regard. I hope you don't mind, but I borrowed your email address, and sent this to as many people as I could from there. (By the way, you should have included "Faster Computer" on your list! It's time to move out of the Stone Age!)
The main reason I've done this, is because I'm not the one that you should've asked to distribute your gift. If you want to give love to the world, start with those you love. Tell them how you feel about them, and ask them to help. Ask them to contribute their love as well, and give it to some soul in need this Christmas. Who knows, kid. You may still be able to get your wish.
So, in closing, I wish you all the best, Aaron, and much luck in the years to come. Your path is not an easy one, but I think you've chosen well. I'll be seeing you next year, and in the coming years, until you decide you don't want Santa Claus to be real.
Hoping to hear from you soon,
Merry Christmas!
Santa Claus
The Christmas Scout
By Samuel D. Bogan
In spite of the fun and laughter, 13-year-old Frank Wilson was not happy.
It was true that he had received all the presents he wanted. And he enjoyed these traditional Christmas Eve reunions of relatives - this year at Aunt Susan's - for the purpose of exchanging gifts and good wishes.
But Frank was not happy because this was his first Christmas without his brother, Steve, who, during the year, had been killed by a reckless driver. Frank missed his brother and the close companionship they had together. Frank said good-bye to his relatives and explained to his parents that he was leaving a little early to see a friend; from there he could walk home. Since it was cold outside, Frank put on his new plaid jacket. It was his favorite gift. The other presents he placed on his new sled.
Then Frank headed out, hoping to find the patrol leader of his Boy Scout troop. Frank always felt understood by him. Though rich in wisdom, he lived in the Flats, the section of town where most of the poor lived, and his patrol leader did odd jobs to help support his family. To Frank's disappointment, his friend was not at home.
As Frank hiked down the street toward home, he caught glimpses of trees and decorations in many of the small houses. Then, through one front window, he glimpsed a shabby room with the limp stockings hanging over an empty fireplace. A woman was seated near them weeping. The stockings reminded him of the way he and his brother had always hung theirs side by side. The next morning, they would be bursting with presents. A sudden thought struck Frank - he had not done his "good turn" for the day.
Before the impulse passed, he knocked on the door.
"Yes?" the sad voice of the woman inquired.
"May I come in?"
"You are very welcome," she said, seeing his sled full  of gifts, and assuming he was making a collection, "but I  have no food or gifts for you. I have nothing for my own children."
"That's not why I am here," Frank replied. "Please choose whatever presents you'd like for your children from this sled."
"Why, God bless you!" the amazed woman answered gratefully.
She selected some candies, a game, the toy airplane  and a puzzle. When she took the new Scout flashlight, Frank almost cried out. Finally, the stockings were full.
"Won't you tell me your name?" she asked, as Frank was 
leaving.
"Just call me the Christmas Scout," he replied.
The visit left the boy touched, and with an unexpected flicker of joy in his heart. He understood that his sorrow was not the only sorrow in the world. Before he left the Flats, he had given away the remainder of his gifts. The plaid jacket had gone to a shivering boy.
But he trudged homeward, cold and uneasy. Having given his presents away, Frank now could think of no reasonable explanation to offer his parents. He wondered how he could make them understand.
"Where are your presents, son?" asked his father as he entered the house.
"I gave them away."
"The airplane from Aunt Susan? Your coat from  Grandma? Your flashlight? We thought you were happy with your gifts."
"I was - very happy," the boy answered lamely.
"But, Frank, how could you be so impulsive?" his mother asked. "How will we explain to the relatives who spent so much time and gave so much love shopping for you?"
His father was firm. "You made your choice, Frank. We cannot afford any more presents."
His brother gone, his family disappointed in him, Frank suddenly felt dreadfully alone. He had not expected a reward for his generosity. For he knew that a good deed always should be its own reward. It would be tarnished otherwise. So he did not want his gifts back, however, he wondered if he would ever again truly recapture joy in his life. He thought he had this evening, but it had been fleeting. Frank thought of his brother and sobbed himself to sleep.
The next morning, he came downstairs to find his parents listening to Christmas music on the radio. Then the announcer spoke:
"Merry Christmas, everybody! The nicest Christmas story we have this morning comes from the Flats. A crippled boy down there has a new sled this morning, another youngster has a fine plaid jacket, and several families report that their children were made happy last night by gifts from a teenage boy who simply referred to himself as the Christmas Scout. No one could identify him, but the children of the Flats claim that the Christmas Scout was a personal representative of old Santa Claus himself."
Frank felt his father's arms go around his shoulders, and he saw his mother smiling through her tears. "Why didn't you tell us? We didn't understand. We are so proud of you, son."
The carols came over the air again filling the room with music.
"...Praises sing to God the King, and peace to men on 
Earth."
Christmas is for love
- Unknown -
Christmas is for love. It is for joy, for giving and sharing, for laughter, for reuniting with family and friends, for tinsel and brightly decorated packages. But mostly, Christmas is for love. I had not believed this until a small elf-like student with wide-eyed innocent eyes and soft rosy cheeks gave me a wondrous gift one Christmas. 
Mark was an 11 year old orphan who lived with his aunt, a bitter middle aged woman greatly annoyed with the burden of caring for her dead sister's son. She never failed to remind young Mark, if it hadn't been for her generosity, he would be a vagrant, homeless waif. Still, with all the scolding and chilliness at home, he was a sweet and gentle child. 
I had not noticed Mark particularly until he began staying after class each day (at the risk of arousing his aunt's anger, I later found) to help me straighten up the room. We did this quietly and comfortably, not speaking much, but enjoying the solitude of that hour of the day. When we did talk, Mark spoke mostly of his mother. Though he was quite small when she died, he remembered a kind, gentle, loving woman, who always spent much time with him. 
As Christmas drew near however, Mark failed to stay after school each day. I looked forward to his coming, and when the days passed and he continued to scamper hurriedly from the room after class, I stopped him one afternoon and asked why he no longer helped me in the room. I told him how I had missed him, and his large gray eyes lit up eagerly as he replied, "Did you really miss me?" 
I explained how he had been my best helper. "I was making you a surprise," he whispered confidentially. "It's for Christmas." With that, he became embarrassed and dashed from the room. He didn't stay after school any more after that. 
Finally came the last school day before Christmas. Mark crept slowly into the room late that afternoon with his hands concealing something behind his back. "I have your present," he said timidly when I looked up. "I hope you like it." He held out his hands, and there lying in his small palms was a tiny wooden box. 
"Its beautiful, Mark. Is there something in it?" I asked opening the top to look inside. " 
"Oh you can't see what's in it," He replied, "and you can't touch it, or taste it or feel it, but mother always said it makes you feel good all the time, warm on cold nights, and safe when you're all alone." 
I gazed into the empty box. "What is it Mark," I asked gently, "that will make me feel so good?" "It's love," he whispered softly, "and mother always said it's best when you give it away." And he turned and quietly left the room. 
So now I keep a small box crudely made of scraps of wood on the piano in my living room and only smile as inquiring friends raise quizzical eyebrows when I explain to them that there is love in it. 
Yes, Christmas is for gaiety, mirth and song, for good and wondrous gifts. But mostly, Christmas is for love. 
You may not know that........
In Britain, the Holy Days and Fasting Days Act of 1551, which has not yet been repealed, states that every citizen must attend a Christian church service on Christmas Day, and must not use any kind of vehicle to get to the service.
In Finland and Sweden an old tradition prevails, where the twelve days of Christmas are declared to be time of civil peace by law. It used to be that a person committing crimes during this time would be liable to a stiffer sentence than normal.
In France, Christmas is called Noel. This is derived from the French phrase "les bonnes nouvelles," which means literally "the good news" and refers to the gospel.
In Greek legend, malicious creatures called Kallikantzaroi (also spelled Kallikantzari) sometimes play troublesome pranks at Christmas time. According to the legend, to get rid of them, you should burn either salt or an old shoe. Apparently the stench of the burning shoe (or salt) drives off the Kallikantzaroi. Other effective methods include hanging a pig's jawbone by the door and keeping a large fire so they can't sneak down the chimney.
In Guatemala, Christmas Day is celebrated on December 25; however, Guatemalan adults do not exchange gifts until New Year's Day. Children get theirs (from the Christ Child) on Christmas morning.
In Medieval England, Nicholas was just another saint - he had not yet been referred to as Santa Claus and he had nothing to do with Christmas.
In North America, children put stockings out at Christmas time. Their Dutch counterparts, however, use shoes. Dutch children set out shoes to receive gifts any time between mid-November and December 5, St. Nicholas' birthday.
In Norway on Christmas Eve, visitors should know that after the family's big dinner and the opening of presents, all the brooms in the house are hidden. The Norwegians long ago believed that witches and mischievous spirits came out on Christmas Eve and would steal their brooms for riding.
In Portugal, the traditional Christmas meal (consoada) is eaten in the early hours of Christmas Day. Burning in the hearth is the Yule log (fogueira da consoada). The ashes and charred remains of the Yule log are saved; later in the year, they are burned with pine cones during Portugal's thunderstorm season. It is believed that no thunderbolt will strike where the Yule log smoke has traveled.
In southern France, some people burn a log in their homes from Christmas Eve until New Year's Day. This stems from an ancient tradition in which farmers would use part of the log to ensure a plentiful harvest the following year.
In Sweden, a common Christmas decoration is the Julbock. Made from straw, it is a small figurine of a goat. A variety of straw decorations are a usual feature of Scandinavian Christmas festivities.
In Syria, Christmas gifts are distributed by one of the Wise Men's camels. The gift-giving camel is said to have been the smallest one in the Wise Men's caravan.
In the British armed forces it is traditional that officers wait on the men and serve them their Christmas dinner. This dates back to a custom from the Middle Ages.
In the Netherlands, Christmas centers on the arrival of Saint Nicholas, who is believed to come on horseback bearing gifts. Before going to bed, children leave out their shoes, hoping to find them filled with sweets when they awaken.
In the Thomas Nast cartoon that first depicted Santa Claus with a sleigh and reindeer, he was delivering Christmas gifts to soldiers fighting in the U.S. Civil War. The cartoon, entitled "Santa Claus in Camp," appeared in Harper's Weekly on January 3, 1863.
In the Ukraine, a traditional Christmas bread called "kolach" is placed in the center of the dining table. This bread is braided into a ring, and three such rings are placed one on top of the other, with a candle in the center of the top one. The three rings symbolize the Trinity.
Something to laugh during Christmas 
Ask The Children - 
They Know
What gifts did the three wise men bring?
Rashneet, six, from Broad Oak Primary School, Manchester: "The wise men brought coconut oil which was made of coconut, some sweets and some gold."
Jay, five, from Broomhill Infant School, Bristol: "The three wise men brought Jesus presents of gold, frankincense, smurr (sic) and silver. But I think he would have preferred wrestling toys."
Daniel, seven, from Stanfield Merchant Taylors' Junior School, Merseyside: "I know for his birthday he got money and gold from the wise men but I would have given him a Liverpool kit."
Dominic, six, Merchant Taylors: "I don't know what the three wise men brought Jesus but I would have given him a tin of biscuits. I think Mary, Joseph and Jesus would have all liked a biscuit."
Rebecca, five, Merchant Taylors: "They brought Jesus gold and myrrh but I would have brought him a nice warm blanket."
William, seven, Merchant Taylors: "I don't know what presents the wise men brought Jesus but a Lego set would have been better."
Ellie, five, Broomhill Infants: "The three wise men brought Jesus gold, frankincense and myrrh - no real presents. I feel sorry for him."
Ellie, six, Merchant Taylors: "When he was born three kings brought him gold, coins and a sheep."
Who was the Angel Gabriel?
Erin, six, Broomhill Infants: "The Angel Gabriel is a big white fairy. He helped Mary and Joseph look after the baby - kind of like a doctor."
Jay, five, Broomhill Infants: "There was also an angel called Gabriel, whose favourite thing was to fly around all day."
Molly, six, Broomhill Infants: "Angel Gabriel was also there and he has yellow wings and a white costume."
Millie, seven, Merchant Taylors: "I don't know who the angel is but I like Jesus."
Katherine, nine, from St James' Church of England Primary School, Weybridge, Surrey: "Gabriel was this herald angel. He was a boy but he's played by a girl in Christmas plays."
Hollie, seven, Broomhill Infants: "The Angel Gabriel is a fairy that God sent to help us."
Who is Jesus?
Jay, five, Broomhill Infants: "Jesus was a king and he wore a crown even though he was a baby. It was a really small crown."
Antonia, seven, Merchant Taylors: "Jesus is Mary and God's little boy."
Molly, six, Broomhill Infants: "Jesus was a newborn king - but there were a lot of newborn kings so he wasn't the only one."
Zoe, six, Merchant Taylors: "Jesus is really old and his birthday was on Christmas 2007 years ago."
Sara, seven, St James' Primary: "Jesus is a mystery man."
Sarves, seven, Broad Oak: "Jesus is the God of the Christians."
Why do we celebrate Christmas?
Ellyshia, nine, St James' Primary: "I am not really a Christian. I believe in unicorns and pixies."
Ben, seven, Broad Oak: "We celebrate Christmas because Santa comes and gives us lots and lots of presents."
Where was Jesus born?
Alexie, five, Broomhill Infants: "Baby Jesus was born in a stable made out of hay with string around it."
Daniel, seven, Merchant Taylors: "He was born in a stable where Mary and Joseph stayed. There were chickens, cows and a donkey. I don't remember any more."
Charlie, four, Broomhill Infants: "He was born in a stable a long way away from here in another country. Bethlehem - it's in England."
Erin, six, Broomhill Infants: "Jesus was born in the stable - it had lots of hairs."
Ellyshia, nine, St James' Primary: "Jesus was born in a barn, a shed or barn anyway. Or it might have been a stable, one of the three."
What did the wise men follow to find the stable where Jesus was born?
Hannah, seven, Merchant Taylors: "They followed a special Christmas star, which is only out around Christmas."
Erin, six, Broomhill Infants: "They followed a star. It was really bright like the sun, even at night."
Who are his parents?
Charlie, four, Broomhill Infants: "Jesus's mummy and daddy are called Jovis and Mary."
Ansel, six, Broad Oak: 'Jesus's parents were Gods.'
Archie, seven, St James' Primary: "His parents were Mary and Joseph. That's easy because I was Joseph in the play."