Christmas Special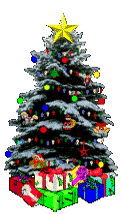 18 December 2016
Thoughts for Christmas
" The perfect Christmas tree? All Christmas trees are perfect!" -- Charles N. Barnard 




"Gifts of time and love are surely the basic ingredients of a truly merry Christmas." -- Peg Bracken 




"The earth has grown old with its burden of care But at Christmas it always is young, The heart of the jewel burns lustrous and fair And its soul full of music breaks the air, When the song of angels is sung." -- Phillips Brooks




"My idea of Christmas, whether old-fashioned or modern, is very simple: loving others. Come to think of it, why do we have to wait for Christmas to do that?" -- Bob Hope 




"The joy of brightening other lives, bearing each others' burdens, easing other's loads and supplanting empty hearts and lives with generous gifts becomes for us the magic of Christmas." -- W. C. Jones 




"A Christmas candle is a lovely thing; It makes no noise at all, But softly gives itself away; While quite unselfish, it grows small." -- Eva K. Logue 




"There is no ideal Christmas; only the one Christmas you decide to make as a reflection of your values, desires, affections, traditions." -- Bill McKibben 




"I wish we could put up some of the Christmas spirit in jars and open a jar of it every month." -- Harlan Miller 




"Christmas is the keeping-place for memories of our innocence." -- Joan Mills 




"Christmas is, of course, the time to be home - in heart as well as body." -- Garry Moore 




"What is Christmas? It is tenderness for the past, courage for the present, hope for the future. It is a fervent wish that every cup may overflow with blessings rich and eternal, and that every path may lead to peace." - Agnes M. Pharo 




"Somehow, not only for Christmas, But all the long year through, The joy that you give to others, Is the joy that comes back to you. And the more you spend in blessing, The poor and lonely and sad, The more of your heart's possessing, Returns to you glad." -- John Greenleaf Whittier 




"Never worry about the size of your Christmas tree. In the eyes of children, 

they are all 30 feet tall." -- Larry Wilde




"He who has not Christmas in his heart will never find it under a tree. "  

-- Roy L. Smith
A Warm Witty Short Christmas Story
It was the day after Christmas at St Peter and St Paul's church in Borden, Kent, England. Father John, the vicar, was looking at the nativity scene outside when he noticed the baby Jesus was missing from the figures.
Immediately, Father John's thoughts turned to calling in the local policeman but as he was about to do so, he saw little Nathan with a red wagon, and in the wagon was the figure of the little infant, Jesus.
Father John approached Nathan and asked him, 'Well, Nathan, where did you get the little infant?'
Nathan looked up, smiled and replied, 'I took him from the church.'
'And why did you take him?'
With a sheepish grin, Nathan said, 'Well, Father John, about a week before Christmas I prayed to Lord Jesus. I told him if he would bring me a red wagon for Christmas, I would give him a ride around the block in it.'
The Three Kings
By Henry Wadsworth Longfellow
Three Kings came riding from far away, Melchior and Gaspar and Baltasar; Three Wise
Men out of the East were they, And they travelled by night and they slept by day, For
their guide was a beautiful, wonderful star.
The star was so beautiful, large and clear, That all the other stars of the sky Became a
white mist in the atmosphere, And by this they knew that the coming was near Of the
Prince foretold in the prophecy.
Three caskets they bore on their saddle-bows, Three caskets of gold with golden keys;
Their robes were of crimson silk with rows Of bells and pomegranates and furbelows,
Their turbans like blossoming almond-trees.
And so the Three Kings rode into the West, Through the dusk of the night, over hill and
dell, And sometimes they nodded with beard on breast, And sometimes talked, as they
paused to rest, With the people they met at some wayside well.
"Of the child that is born," said Baltasar, "Good people, I pray you, tell us the news; For
we in the East have seen his star, And have ridden fast, and have ridden far, To find
and worship the King of the Jews."
And the people answered, "You ask in vain; We know of no King but Herod the Great!"
They thought the Wise Men were men insane, As they spurred their horses across the
plain, Like riders in haste, who cannot wait.
And when they came to Jerusalem, Herod the Great, who had heard this thing, Sent for
the Wise Men and questioned them; And said, "Go down unto Bethlehem, And bring me
tidings of this new king."
So they rode away; and the star stood still, The only one in the grey of morn; Yes, it
stopped –it stood still of its own free will, Right over Bethlehem on the hill, The city of
David, where Christ was born.
And the Three Kings rode through the gate and the guard, Through the silent street, till
their horses turned And neighed as they entered the great inn-yard; But the windows
were closed, and the doors were barred, And only a light in the stable burned.
And cradled there in the scented hay, In the air made sweet by the breath of kine, The
little child in the manger lay, The child, that would be king one day Of a kingdom not
human, but divine.
His mother Mary of Nazareth Sat watching beside his place of rest, Watching the even
flow of his breath, For the joy of life and the terror of death Were mingled together in her
breast.
They laid their offerings at his feet: The gold was their tribute to a King, The
frankincense, with its odor sweet, Was for the Priest, the Paraclete, The myrrh for the
body's burying.
And the mother wondered and bowed her head, And sat as still as a statue of stone;
Her heart was troubled yet comforted, Remembering what the Angel had said Of an
endless reign and of David's throne.
Then the Kings rode out of the city gate, With a clatter of hoofs in proud array; But they
went not back to Herod the Great, For they knew his malice and feared his hate, And
returned to their homes by another way.
The True Meaning of Christmas
Fill your life with love and you will have no room for selfishness.
It was Christmas Eve, and, as usual, George Mason was the last to leave the office. He walked over to a massive safe, spun the dials, swung the heavy door open. Making sure the door would not close behind him, he stepped inside. A square of white cardboard was taped just above the topmost row of strongboxes. On the card a few words were written. George Mason stared at those words, remembering...
Exactly one year ago he had entered this selfsame vault. And then, behind his back, slowly, noiselessly, the ponderous door swung shut! He was trapped entombed in the sudden and terrifying dark! He hurled himself at the unyielding door, his hoarse cry sounding like an explosion. No time clock controlled this safe, it would remain locked until it was opened from the outside. Tomorrow morning. Then the realization hit him. No one would come tomorrow, tomorrow was Christmas!
Once more he flung himself at the door, shouting wildly, until he sank on his knees exhausted. Silence came, high-pitched, singing silence that seemed deafening. More than thirty-six hours would pass before anyone came--thirty-six hours in a steel box three feet wide, eight feet long, seven feet height. Would the oxygen last? Perspiring and breathing heavily, he felt his way around the floor. Then, in the far right-hand corner, just above the floor, he found a small circular opening. Quickly he thrust his finger into it and felt, faintly but unmistakably, a cool current of air. 
The tension release was so sudden that he burst into tears. At last he sat up. Surely he would not have to stay trapped for the full thirty-six hours. Somebody would miss him. But who? He was unmarried and lived alone. The maid who cleaned his apartment was just a servant, he had always treated her as such. He had been invited to spend Christmas Eve with his brother's family, but children got on his nerves, and expected presents, so he had declined the invitation. A friend had asked him to go to a home for elderly people on Christmas Day and play the piano, he was a good musician. But he had made some excuse or other. He had intended to sit at home with a good cigar, listening to some new recordings he was giving himself. Nobody would come and let him out. Nobody, nobody....

Miserably the night passed and the whole of Christmas Day went by and the succeeding night. On the morning after Christmas the head clerk came into the office at the usual time, opened the safe, then went into his private office. No one saw George Mason stagger out into the corridor, run to the water cooler, and drink great gulps of water. No one paid attention to him as he left and took a taxi home. There he shaved, changed his wrinkled clothes, ate breakfast and returned to his office where his employees greeted him casually. That day he met several acquaintances and talked to his own brother. Grimly the truth closed in on him. He had vanished from human society during the great festival of brotherhood, yet not one had missed him at all. Reluctantly, he began to think about the true meaning of Christmas. Was it possible that he had been blind all these years with selfishness, indifference and pride? Wasn't giving, after all, the essence of Christmas because it marked the time God gave his own Son to the world? All through the year that followed, with little deeds of kindness, with small, unnoticed acts of unselfishness, George Mason tried to prepare himself..... Now, once more, it was Christmas Eve.

Slowly he backed out of the safe, closed it. He touched its grim steel face lightly, almost affectionately, and left the office. There he goes now in his black overcoat and hat, the same George Mason as a year ago. Or is it? He walks a few blocks, then flags a taxi, anxious not to be late. His nephews are expecting him to help them trim the tree. Afterwards, he is taking his brother and his sister-in-law to a Christmas play. Why is he so happy? Why does this jostling against others, laden as he is with bundles, exhilarate and delight him? Perhaps the card has something to do with it, the card he taped inside his office safe last New Year's Day. On the card is written, in George Mason's own hand:
"To love people, to be indispensable somewhere, that is the purpose of life. That is the secret of happiness."
A Mysterious Gift… A Man's Reflection
By Mike Woodard 
I looked at the gift. It looked SO different than the others under the tree. It was so carefully wrapped and even had a ribbon tied in a bow. In rich red paper it was beautiful! THIS gift was larger than the others too. Something was missing… It didn't have a name on it. I couldn't ask whose it was; it seemed too special. I just looked in wonder. Just having it under the tree added something special to Christmas.
That Christmas, along with other holidays, was not special. Holidays, in my home, were filled with lots of drinking.
Drinking always led to yelling. . .
Yelling led to fights. . .
Fights sometimes went beyond words . . .
In our home the "special" had been lost in holiday events. This Christmas in particular was framed in angry discussions of job loss and financial stress.  I overheard a lot.
The GIFT was so mysterious; it was a blaze of red colour in my black and white world. It captured my mind.
I could hardly contain myself as the time came to open presents! I am the youngest of four. Presents were handed out in order, oldest to youngest. Each time another gift was handed out the anticipation built.
It did not go to my sister. . .
My oldest brother did not get it. . .
My middle brother was given the box next to it. . .
Next, my mom's hand reached for THE gift . . . my world went into slow motion when she handed THE mysterious, beautifully wrapped gift to me! For just a moment I didn't move. Maybe it was a mistake… then I saw the hidden tag; it said, "To Mike from Santa."   It was real. It was for me. My fingers began to un-wrap the box; I was still in disbelief.  As the paper fell away, I could hardly believe my eyes; a brand new pair of black ice skates. New for ME!  Being the youngest boy with two older brothers almost nothing was new coming to me. Now right in front of me were brand new shiny ice skates.
I remember nothing else of that day beyond skating up and down the ice covered country roads. I was the only one thankful for the recent ice storm! In the next few days, I'm sure I must have broken some world record for the distance skated by a 9 year old boy.
That gift lifted me out of a fog. I'm not sure what I would label the fog. Maybe it was the expectation that somehow Christmas should be special. Maybe it was TV or maybe comments I heard at school but somehow I thought Christmas should be a special time. The mysterious gift made that Christmas the most memorable of my childhood. I never found out who "Santa" was. I wish I could say, "Thank you" and let them know how much that gift meant. Someone's kindness made a significant impact and a memorable Christmas.
I now know there is another mysterious gift that makes Christmas special.  Often it is missed in the busyness, emotion or misplaced focus of the season. This gift has removed the fog of despair that had a grip on my life. This mysterious gift came in the form of a baby born in a stable. When I consider that Jesus left the perfection of heaven, it is almost incomprehensible. He came to walk the planet He created. Each day, His heart was broken by the people he came to serve. He did this for nine year old boys. All this is wonderful, mysterious and beautiful. What a gift. Since I do know THIS gift giver, I can say "Thank you" for a life changing gift. 
Have you considered Jesus, the One whose heart has been broken and He knows all your hurts and sorrows. Would you like to know Him personally?  You can by simply opening up your life to Him and asking Him to come into your life, forgive you sins and be direct your life from this moment on. You can pray a prayer something like this:
Lord Jesus, I want to know You personally. Thank You for dying on the cross for my sins. I open the door of my life to You and ask You to come in as my Saviour and Lord. Take control of my life. Thank You for forgiving my sins and giving me eternal life. Bring peace to my world this Christmas. Make me the kind of person You want me to be.
If you invited Christ into your life, thank God often that He is in your life, that He will never leave you and that you have eternal life. As you learn more about your relationship with God, and how much He loves you, you'll experience life to the fullest.
We would like to send you helpful articles that will help you get to know Jesus Christ.  Just fill in the form below.  God bless you!
You may not know that........
Before settling on the name of Tiny Tim for his character in "A Christmas Carol," three other alliterative names were considered by Charles Dickens. They were Little Larry, Puny Pete, and Small Sam.
Child singer Jimmy Boyd was 12 years and 11 months old when he sang the Christmas favorite, "I Saw Mommy Kissing Santa Claus." The song hit the top of the pop charts.
Christmas caroling began as an old English custom called Wassailing - toasting neighbors to a long and healthy life.
Christmas is a summer holiday in South Africa. Children are fond of the age-old custom of producing pantomimes - for instance, "Babes in the Wood," founded on one of the oldest ballads in the English language. Boxing Day on December 26th, when boxes of food and clothing are given to the poor, is observed as a holiday.
Christmas is not widely celebrated in Scotland. Some historians believe that Christmas is downplayed in Scotland because of the influence of the Presbyterian Church (or Kirk), which considered Christmas a "Papist," or Catholic event. As a result, Christmas in Scotland tends to be somber.
Christmas was once a moveable feast celebrated at many different times during the year. The choice of December 25, was made by Pope Julius I, in the 4th century A.D., because this coincided with the pagan rituals of Winter Solstice, or Return of the Sun. The intent was to replace the pagan celebration with the Christian one.
Electric Christmas tree lights were first used in 1895. The idea for using electric Christmas lights came from an American, Ralph E. Morris. The new lights proved safer than the traditional candles.
There are two Christmas Islands. 

The Christmas Island in the Pacific Ocean was formerly called Kiritimati. Christmas Island in the Indian Ocean is 52 square miles.
Frankincense is a sweet smelling gum resin derived from certain Boswellia trees which, at the time of Christ, grew in Arabia, India, and Ethiopia. Tradition says that it was presented to the Christ Child by Balthasar, the black king from Ethiopia or Saba. The frankincense trade was at its height during the days of the Roman Empire. At that time this resin was considered as valuable as gems or precious metals. The Romans burned frankincense on their altars and at cremations.
Greeks do not use Christmas trees or give presents at Christmas. A priest may throw a little cross into the village water to drive the kallikantzari (gremlin-like spirits) away. To keep them from hiding in dark, dusty corners, he goes from house to house sprinkling holy water.
Hallmark introduced its first Christmas cards in 1915, five years after the founding of the company.
Historians have traced some of the current traditions surrounding Father Christmas, or Santa Claus, back to ancient Celtic roots. Father Christmas's elves are the modernization of the "Nature folk" of the Pagan religions; his reindeer are associated with the "Horned God," which was one of the Pagan deities.
In an effort to solicit cash to pay for a charity Christmas dinner in 1891, a large crabpot was set down on a San Francisco street, becoming the first Salvation Army collection kettle.
In America, the weeks leading up to Christmas are the biggest shopping weeks of the year. Many retailers make up to 70% of their annual revenue in the month preceding Christmas.
In Armenia, the traditional Christmas Eve meal consists of fried fish, lettuce, and spinach. The meal is traditionally eaten after the Christmas Eve service, in commemoration of the supper eaten by Mary on the evening before Christ's birth.
In Finland and Sweden an old tradition prevails, where the twelve days of Christmas are declared to be time of civil peace by law. It used to be that a person committing crimes during this time would be liable to a stiffer sentence than normal.
In France, Christmas is called Noel. This is derived from the French phrase "les bonnes nouvelles," which means literally "the good news" and refers to the gospel.
In Norway on Christmas Eve, visitors should know that after the family's big dinner and the opening of presents, all the brooms in the house are hidden. The Norwegians long ago believed that witches and mischievous spirits came out on Christmas Eve and would steal their brooms for riding.
Something to laugh during Christmas 
Christmas Carols
Who is the Real Virgin?
A ten-year-old, under the tutelage of her grandmother, was becoming quite knowledgeable about the Bible.  Then one day she floored her grandmother by asking, "Which virgin was the mother of Jesus?  The virgin Mary or the King James Virgin?"
Pontius Who?
At Sunday school, the younger children were drawing pictures illustrating Biblical stories. The teacher walked by and noticed one little boy was drawing an airplane! "Oh, what Bible story are you drawing?" she asked.  "This is the Flight into Egypt," the little boy answered.  "See, here is Mary, Joseph and baby Jesus. And this," he said, pointing to the front of the plane, "is Pontius. He's the Pilot.