Christmas Special - III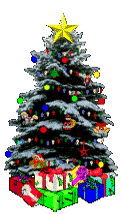 18 December 2015
Thoughts for Christmas
"Christmas, my child, is love in action." -- Dale Evans 
"Do give books - religious or otherwise - for Christmas. They're never fattening, seldom sinful, and permanently personal." -- Lenore Hershey 
"My first copies of Treasure Island and Huckleberry Finn still have some blue-spruce needles scattered in the pages. They smell of Christmas still." -- Charlton Heston 
"At Christmas, all roads lead home." -- Marjorie Holmes 
"Christmas is the season for kindling the fire of hospitality in the hall, the genial flame of charity in the heart. " -- Washington Irving
"Christmas it seems to me is a necessary festival; we require a season when we can regret all the flaws in our human relationships: it is the feast of failure, sad but consoling." -- Graham Greene
"What kind of Christmas present would Jesus ask Santa for?" -- Salman Rushdie, Fury
"Fail not to call to mind, in the course of the twenty-fifth of this month, that the Divinest Heart that ever walked the earth was born on that day; and then smile and enjoy yourselves for the rest of it; for mirth is also of Heaven's making. " -- Leigh Hunt
"The light of the Christmas star to you. The warmth of home and hearth to you. The cheer and goodwill of friends to you. The hope of a child-like heart to you. The joy of a thousand angels to you. The love of the Son and God's peace to you." -- Sherryl Woods
"Gifts of time and love are surely the basic ingredients of a truly merry Christmas." -- Peg Bracken
"I know what I really want for Christmas. 

I want my childhood back. 

Nobody is going to give me that. I might give at least the memory of it to myself if I try. I know it doesn't make sense, but since when is Christmas about sense, anyway? It is about a child, of long ago and far away, and it is about the child of now. In you and me. Waiting behind the door of or hearts for something wonderful to happen. A child who is impractical, unrealistic, simpleminded and terribly vulnerable to joy." -- Robert Fulghum
"My idea of Christmas, whether old-fashioned or modern, is very simple: loving others. Come to think of it, why do we have to wait for Christmas to do that?" -- Bob Hope
"Christmas is doing a little something extra for someone." -- Charles M. Schulz
"Christmas waves a magic wand over this world, and behold, everything is softer and more beautiful. " 

-- Norman Vincent Peale
"He who has not Christmas in his heart will never find it under a tree. " -- Roy L. Smith
"

It is the personal thoughtfulness, the warm human awareness, the reaching out of the self to one's fellow man that makes giving worthy of the Christmas spirit."

 

-- Isabel Currier 
"Something about an old-fashioned Christmas is hard to forget." -- Hugh Downs 
"They err who thinks Santa Claus comes down through the chimney; he really enters through the heart." -- Mrs. Paul M. Ell 
A Kidnapped Santa Claus
by L. Frank Baum
Santa Claus lives in the Laughing Valley, where stands the big, rambling castle in which his toys are manufactured. His workmen, selected from the ryls, knooks, pixies and fairies, live with him, and every one is as busy as can be from one year's end to another.
It is called the Laughing Valley because everything there is happy and gay. The brook chuckles to itself as it leaps rollicking between its green banks; the wind whistles merrily in the trees; the sunbeams dance lightly over the soft grass, and the violets and wild flowers look smilingly up from their green nests. To laugh one needs to be happy; to be happy one needs to be content. And throughout the Laughing Valley of Santa Claus contentment reigns supreme.
On one side is the mighty Forest of Burzee. At the other side stands the huge mountain that contains the Caves of the Daemons. And between them the Valley lies smiling and peaceful.
One would think that our good old Santa Claus, who devotes his days to making children happy, would have no enemies on all the earth; and, as a matter of fact, for a long period of time he encountered nothing but love wherever he might go.
But the Daemons who live in the mountain caves grew to hate Santa Claus very much, and all for the simple reason that he made children happy.
The Caves of the Daemons are five in number. A broad pathway leads up to the first cave, which is a finely arched cavern at the foot of the mountain, the entrance being beautifully carved and decorated. In it resides the Daemon of Selfishness. Back of this is another cavern inhabited by the Daemon of Envy. The cave of the Daemon of Hatred is next in order, and through this one passes to the home of the Daemon of Malice--situated in a dark and fearful cave in the very heart of the mountain. I do not know what lies beyond this. Some say there are terrible pitfalls leading to death and destruction, and this may very well be true. However, from each one of the four caves mentioned there is a small, narrow tunnel leading to the fifth cave--a cozy little room occupied by the Daemon of Repentance. And as the rocky floors of these passages are well worn by the track of passing feet, I judge that many wanderers in the Caves of the Daemons have escaped through the tunnels to the abode of the Daemon of Repentance, who is said to be a pleasant sort of fellow who gladly opens for one a little door admitting you into fresh air and sunshine again.
Well, these Daemons of the Caves, thinking they had great cause to dislike old Santa Claus, held a meeting one day to discuss the matter.
"I'm really getting lonesome," said the Daemon of Selfishness. "For Santa Claus distributes so many pretty Christmas gifts to all the children that they become happy and generous, through his example, and keep away from my cave."
"I'm having the same trouble," rejoined the Daemon of Envy. "The little ones seem quite content with Santa Claus, and there are few, indeed, that I can coax to become envious."
"And that makes it bad for me!" declared the Daemon of Hatred. "For if no children pass through the Caves of Selfishness and Envy, none can get to MY cavern."
"Or to mine," added the Daemon of Malice.
"For my part," said the Daemon of Repentance, "it is easily seen that if children do not visit your caves they have no need to visit mine; so that I am quite as neglected as you are."
"And all because of this person they call Santa Claus!" exclaimed the Daemon of Envy. "He is simply ruining our business, and something must be done at once."
To this they readily agreed; but what to do was another and more difficult matter to settle. They knew that Santa Claus worked all through the year at his castle in the Laughing Valley, preparing the gifts he was to distribute on Christmas Eve; and at first they resolved to try to tempt him into their caves, that they might lead him on to the terrible pitfalls that ended in destruction.
So the very next day, while Santa Claus was busily at work, surrounded by his little band of assistants, the Daemon of Selfishness came to him and said:
"These toys are wonderfully bright and pretty. Why do you not keep them for yourself? It's a pity to give them to those noisy boys and fretful girls, who break and destroy them so quickly."
"Nonsense!" cried the old gray-beard, his bright eyes twinkling merrily as he turned toward the tempting Daemon. "The boys and girls are never so noisy and fretful after receiving my presents, and if I can make them happy for one day in the year I am quite content."
So the Daemon went back to the others, who awaited him in their caves, and said:
"I have failed, for Santa Claus is not at all selfish."
The following day the Daemon of Envy visited Santa Claus. Said he: "The toy shops are full of playthings quite as pretty as those you are making. What a shame it is that they should interfere with your business! They make toys by machinery much quicker than you can make them by hand; and they sell them for money, while you get nothing at all for your work."
But Santa Claus refused to be envious of the toy shops.
"I can supply the little ones but once a year--on Christmas Eve," he answered; "for the children are many, and I am but one. And as my work is one of love and kindness I would be ashamed to receive money for my little gifts. But throughout all the year the children must be amused in some way, and so the toy shops are able to bring much happiness to my little friends. I like the toy shops, and am glad to see them prosper."
In spite of the second rebuff, the Daemon of Hatred thought he would try to influence Santa Claus. So the next day he entered the busy workshop and said:
"Good morning, Santa! I have bad news for you."
"Then run away, like a good fellow," answered Santa Claus. "Bad news is something that should be kept secret and never told."
"You cannot escape this, however," declared the Daemon; "for in the world are a good many who do not believe in Santa Claus, and these you are bound to hate bitterly, since they have so wronged you."
"Stuff and rubbish!" cried Santa.
"And there are others who resent your making children happy and who sneer at you and call you a foolish old rattle-pate! You are quite right to hate such base slanderers, and you ought to be revenged upon them for their evil words."
"But I don't hate 'em!" exclaimed Santa Claus positively. "Such people do me no real harm, but merely render themselves and their children unhappy. Poor things! I'd much rather help them any day than injure them."
Indeed, the Daemons could not tempt old Santa Claus in any way. On the contrary, he was shrewd enough to see that their object in visiting him was to make mischief and trouble, and his cheery laughter disconcerted the evil ones and showed to them the folly of such an undertaking. So they abandoned honeyed words and determined to use force.
It was well known that no harm can come to Santa Claus while he is in the Laughing Valley, for the fairies, and ryls, and knooks all protect him. But on Christmas Eve he drives his reindeer out into the big world, carrying a sleigh-load of toys and pretty gifts to the children; and this was the time and the occasion when his enemies had the best chance to injure him. So the Daemons laid their plans and awaited the arrival of Christmas Eve.
The moon shone big and white in the sky, and the snow lay crisp and sparkling on the ground as Santa Claus cracked his whip and sped away out of the Valley into the great world beyond. The roomy sleigh was packed full with huge sacks of toys, and as the reindeer dashed onward our jolly old Santa laughed and whistled and sang for very joy. For in all his merry life this was the one day in the year when he was happiest--the day he lovingly bestowed the treasures of his workshop upon the little children.
It would be a busy night for him, he well knew. As he whistled and shouted and cracked his whip again, he reviewed in mind all the towns and cities and farmhouses where he was expected, and figured that he had just enough presents to go around and make every child happy. The reindeer knew exactly what was expected of them, and dashed along so swiftly that their feet scarcely seemed to touch the snow-covered ground.
Suddenly a strange thing happened: a rope shot through the moonlight and a big noose that was in the end of it settled over the arms and body of Santa Claus and drew tight. Before he could resist or even cry out he was jerked from the seat of the sleigh and tumbled head foremost into a snow-bank, while the reindeer rushed onward with the load of toys and carried it quickly out of sight and sound.
Such a surprising experience confused old Santa for a moment, and when he had collected his senses he found that the wicked Daemons had pulled him from the snowdrift and bound him tightly with many coils of the stout rope. And then they carried the kidnapped Santa Claus away to their mountain, where they thrust the prisoner into a secret cave and chained him to the rocky wall so that he could not escape.
"Ha, ha!" laughed the Daemons, rubbing their hands together with cruel glee. "What will the children do now? How they will cry and scold and storm when they find there are no toys in their stockings and no gifts on their Christmas trees! And what a lot of punishment they will receive from their parents, and how they will flock to our Caves of Selfishness, and Envy, and Hatred, and Malice! We have done a mighty clever thing, we Daemons of the Caves!"
Now it so chanced that on this Christmas Eve the good Santa Claus had taken with him in his sleigh Nuter the Ryl, Peter the Knook, Kilter the Pixie, and a small fairy named Wisk--his four favourite assistants. These little people he had often found very useful in helping him to distribute his gifts to the children, and when their master was so suddenly dragged from the sleigh they were all snugly tucked underneath the seat, where the sharp wind could not reach them.
The tiny immortals knew nothing of the capture of Santa Claus until some time after he had disappeared. But finally they missed his cheery voice, and as their master always sang or whistled on his journeys, the silence warned them that something was wrong.
Little Wisk stuck out his head from underneath the seat and found Santa Claus gone and no one to direct the flight of the reindeer.
"Whoa!" he called out, and the deer obediently slackened speed and came to a halt.
Peter and Nuter and Kilter all jumped upon the seat and looked back over the track made by the sleigh. But Santa Claus had been left miles and miles behind.
"What shall we do?" asked Wisk anxiously, all the mirth and mischief banished from his wee face by this great calamity.
"We must go back at once and find our master," said Nuter the Ryl, who thought and spoke with much deliberation.
"No, no!" exclaimed Peter the Knook, who, cross and crabbed though he was, might always be depended upon in an emergency. "If we delay, or go back, there will not be time to get the toys to the children before morning; and that would grieve Santa Claus more than anything else."
"It is certain that some wicked creatures have captured him," added Kilter thoughtfully, "and their object must be to make the children unhappy. So our first duty is to get the toys distributed as carefully as if Santa Claus were himself present. Afterwards we can search for our master and easily secure his freedom."
This seemed such good and sensible advice that the others at once resolved to adopt it. So Peter the Knook called to the reindeer, and the faithful animals again sprang forward and dashed over hill and valley, through forest and plain, until they came to the houses wherein children lay sleeping and dreaming of the pretty gifts they would find on Christmas morning.
The little immortals had set themselves a difficult task; for although they had assisted Santa Claus on many of his journeys, their master had always directed and guided them and told them exactly what he wished them to do. But now they had to distribute the toys according to their own judgement, and they did not understand children as well as did old Santa. So it is no wonder they made some laughable errors.
Mamie Brown, who wanted a doll, got a drum instead; and a drum is of no use to a girl who loves dolls. And Charlie Smith, who delights to romp and play out of doors, and who wanted some new rubber boots to keep his feet dry, received a sewing box filled with coloured worsteds and threads and needles, which made him so provoked that he thoughtlessly called our dear Santa Claus a fraud.
Had there been many such mistakes the Daemons would have accomplished their evil purpose and made the children unhappy. But the little friends of the absent Santa Claus laboured faithfully and intelligently to carry out their master's ideas, and they made fewer errors than might be expected under such unusual circumstances.
And, although they worked as swiftly as possible, day had begun to break before the toys and other presents were all distributed; so for the first time in many years the reindeer trotted into the Laughing Valley, on their return, in broad daylight, with the brilliant sun peeping over the edge of the forest to prove they were far behind their accustomed hours.
Having put the deer in the stable, the little folk began to wonder how they might rescue their master; and they realized they must discover, first of all, what had happened to him and where he was.
So Wisk the Fairy transported himself to the bower of the Fairy Queen, which was located deep in the heart of the Forest of Burzee; and once there, it did not take him long to find out all about the naughty Daemons and how they had kidnapped the good Santa Claus to prevent his making children happy. The Fairy Queen also promised her assistance, and then, fortified by this powerful support, Wisk flew back to where Nuter and Peter and Kilter awaited him, and the four counselled together and laid plans to rescue their master from his enemies.
It is possible that Santa Claus was not as merry as usual during the night that succeeded his capture. For although he had faith in the judgement of his little friends he could not avoid a certain amount of worry, and an anxious look would creep at times into his kind old eyes as he thought of the disappointment that might await his dear little children. And the Daemons, who guarded him by turns, one after another, did not neglect to taunt him with contemptuous words in his helpless condition.
When Christmas Day dawned the Daemon of Malice was guarding the prisoner, and his tongue was sharper than that of any of the others.
"The children are waking up, Santa!" he cried. "They are waking up to find their stockings empty! Ho, ho! How they will quarrel, and wail, and stamp their feet in anger! Our caves will be full today, old Santa! Our caves are sure to be full!"
But to this, as to other like taunts, Santa Claus answered nothing. He was much grieved by his capture, it is true; but his courage did not forsake him. And, finding that the prisoner would not reply to his jeers, the Daemon of Malice presently went away, and sent the Daemon of Repentance to take his place.
This last personage was not so disagreeable as the others. He had gentle and refined features, and his voice was soft and pleasant in tone.
"My brother Daemons do not trust me over much," said he, as he entered the cavern; "but it is morning, now, and the mischief is done. You cannot visit the children again for another year."
"That is true," answered Santa Claus, almost cheerfully; "Christmas Eve is past, and for the first time in centuries I have not visited my children."
"The little ones will be greatly disappointed," murmured the Daemon of Repentance, almost regretfully; "but that cannot be helped now. Their grief is likely to make the children selfish and envious and hateful, and if they come to the Caves of the Daemons today I shall get a chance to lead some of them to my Cave of Repentance."
"Do you never repent, yourself?" asked Santa Claus, curiously.
"Oh, yes, indeed," answered the Daemon. "I am even now repenting that I assisted in your capture. Of course it is too late to remedy the evil that has been done; but repentance, you know, can come only after an evil thought or deed, for in the beginning there is nothing to repent of."
"So I understand," said Santa Claus. "Those who avoid evil need never visit your cave."
"As a rule, that is true," replied the Daemon; "yet you, who have done no evil, are about to visit my cave at once; for to prove that I sincerely regret my share in your capture I am going to permit you to escape."
This speech greatly surprised the prisoner, until he reflected that it was just what might be expected of the Daemon of Repentance. The fellow at once busied himself untying the knots that bound Santa Claus and unlocking the chains that fastened him to the wall. Then he led the way through a long tunnel until they both emerged in the Cave of Repentance.
"I hope you will forgive me," said the Daemon pleadingly. "I am not really a bad person, you know; and I believe I accomplish a great deal of good in the world."
With this he opened a back door that let in a flood of sunshine, and Santa Claus sniffed the fresh air gratefully.
"I bear no malice," said he to the Daemon, in a gentle voice; "and I am sure the world would be a dreary place without you. So, good morning, and a Merry Christmas to you!"
With these words he stepped out to greet the bright morning, and a moment later he was trudging along, whistling softly to himself, on his way to his home in the Laughing Valley.
Marching over the snow toward the mountain was a vast army, made up of the most curious creatures imaginable. There were numberless knooks from the forest, as rough and crooked in appearance as the gnarled branches of the trees they ministered to. And there were dainty ryls from the fields, each one bearing the emblem of the flower or plant it guarded. Behind these were many ranks of pixies, gnomes and nymphs, and in the rear a thousand beautiful fairies floated along in gorgeous array.
This wonderful army was led by Wisk, Peter, Nuter, and Kilter, who had assembled it to rescue Santa Claus from captivity and to punish the Daemons who had dared to take him away from his beloved children.
And, although they looked so bright and peaceful, the little immortals were armed with powers that would be very terrible to those who had incurred their anger. Woe to the Daemons of the Caves if this mighty army of vengeance ever met them!
But lo! coming to meet his loyal friends appeared the imposing form of Santa Claus, his white beard floating in the breeze and his bright eyes sparkling with pleasure at this proof of the love and veneration he had inspired in the hearts of the most powerful creatures in existence.
And while they clustered around him and danced with glee at his safe return, he gave them earnest thanks for their support. But Wisk, and Nuter, and Peter, and Kilter, he embraced affectionately.
"It is useless to pursue the Daemons," said Santa Claus to the army. "They have their place in the world, and can never be destroyed. But that is a great pity, nevertheless," he continued musingly.
So the fairies, and knooks, and pixies, and ryls all escorted the good man to his castle, and there left him to talk over the events of the night with his little assistants.
Wisk had already rendered himself invisible and flown through the big world to see how the children were getting along on this bright Christmas morning; and by the time he returned, Peter had finished telling Santa Claus of how they had distributed the toys.
"We really did very well," cried the fairy, in a pleased voice; "for I found little unhappiness among the children this morning. Still, you must not get captured again, my dear master; for we might not be so fortunate another time in carrying out your ideas."
He then related the mistakes that had been made, and which he had not discovered until his tour of inspection. And Santa Claus at once sent him with rubber boots for Charlie Smith, and a doll for Mamie Brown; so that even those two disappointed ones became happy.
As for the wicked Daemons of the Caves, they were filled with anger and chagrin when they found that their clever capture of Santa Claus had come to naught. Indeed, no one on that Christmas Day appeared to be at all selfish, or envious, or hateful. And, realizing that while the children's saint had so many powerful friends it was folly to oppose him, the Daemons never again attempted to interfere with his journeys on Christmas Eve.
Faith, Family and a Christmas Tree Stand
by Don Krause with Jeff Dewsbury 
Even though many members of my extended family (myself included) have never seen the little mechanical Christmas tree stand that now sits in my nephew Clarence Krause's home in Saskatchewan, we all hold a special place for it in our hearts.
More than just a neat little trinket from a by-gone era, the little stand - manufactured in Germany in the early 20th century - symbolizes God's provision for us through the generations. That simple mechanical device, which plays Silent Night (one of the all-time great sacred carols) as it slowly turns the tree around, played a role in delivering our family from a tumultuous and violent period of history.
~~~~~~~~~~~~
The winter of 1911 was very bleak in the Ukraine, especially for Mennonites. My Christmas story ancestors, Jacob and Helena Krause and their family, lived in the settlement of Nieder Choritza. The Russian Revolution was in full swing and Mennonites all over the country were living under the threat of violence. Every day stories circulated around the small community. One told of thieves riding in the night, demanding food and taking the villager's horses. Another told of them burning barns. Apprehension permeated the entire area because people never knew when they would become the next target. In some of these attacks women and girls were raped, and men were kidnapped and never seen again.
Still, amidst the dark rumours, there was some joy, some comfort, for my family still had their faith. They would celebrate the birth of Christ in freedom, not in fear. Jacob and Helena's oldest sons, Jacob and Peter, bought the musical Christmas tree stand as a present for their parents. On Christmas Eve, the family gathered around the tree to watch it spin in the glow of the candles it had been adorned with.
Then the Door Burst Open....
However, without warning, the calm was briefly shattered. As the stand clinked away Silent Night, the door burst open and a band of ruffians stormed in, all holding guns. Shock blitzed through the family, wondering what would happen next. They watched as the uninvited guests became totally still, then backed out of the house and closed the door, leaving the room as peaceful as it was before their intrusion.
That year the family celebrated not only Christmas but Thanksgiving too, for their God had preserved them. God had used that small, seemingly insignificant device, to signify his lordship over our family. His message - whether conveyed through the 'miraculously' rotating tree, or the sanctity of the family quietly celebrating the birth of His Son - registered loud and clear to the would-be bandits: 'Hands off!'
When it came time for the family to flee the Ukraine in 1923, they were told to Christmas in the Ukraine leave everything behind. All personal belongings would be confiscated on the train. But the tree stand held such precious memories that the Krause boys couldn't leave it behind without a fight. Before leaving the country, they stealthily tied the contraption to the bottom of their train car. When the train chugged its way to Latvia, the boys got out at a stop there and retrieved the heirloom. They wanted to transport the evidence of that first remarkable Christmas Eve, so that all of us future generations could be blessed by the story of God's faithfulness.
Would you like to know the God who protects? You can ask Him into your life to be your Savior like the Krause family members did so many years ago. Although much has changed with the family, God never changes. He would love to have you be part of His family. Why not sincerely say the following prayer and He will come into your life as He promised:
The Landlady's Christmas Gift
by Helen Grace Lescheid 
A Christmas Story 
Forging ahead through driving November rains, I hurried to my home in Vancouver, British Columbia. Home was a basement suite I rented in a large old house. When I flicked on the lights, I noticed something peculiar on my small kitchen table. A cooking pot had been turned upside down, revealing a blistered bottom with a note attached . "Will you be more careful?" said the note. "Turn down the gas when food begins to boil." It was signed by Lily, the landlady.
Tears sprang to my eyes. All afternoon, I'd jostled crowds in noisy shopping malls, seeking a perfect Christmas gift for my mother, but every time I'd come upon something I knew she'd like, it was too expensive for me. Saving money for nursing school and living expenses didn't leave me much for Christmas gifts. Totally discouraged, I'd taken the bus home. It seemed unfriendly to me to sit shoulder to shoulder with people without saying a word, so I'd started a conversation with the woman beside me. She'd answered me curtly, then stared out the window as though wanting to be left alone. Then I came home to find this rebuke from my landlady.
A country girl living on her own in the big city of Vancouver--the idea seemed so glamorous a few months ago. Now, crushing loneliness overwhelmed me. I threw myself across my bed behind a curtain and sobbed out my heart.
Eventually, I lay there thinking and praying about a suitable gift for my mother. Suddenly I remembered a conversation I'd overheard at work. Some women had discussed a home party they'd attended. A saleswoman had come to demonstrate her wares and, because sales had reached a certain amount, the hostess received a lace tablecloth for her efforts. "There were only about ten people there," the woman had said, "but it's surprising how fast sales mount up when everybody buys a little."
A lace tablecloth! What could be more perfect for my mother for Christmas? I could just see her worn hands smooth it across the table in our old farmhouse kitchen. On Christmas day, as on other special occasions, she'd place roast chicken, still hot in its juices, on that small table, (we couldn't afford turkey), mashed potatoes whipped with an egg until they glistened, spicy crab apples, feather-light buns, German Pfeffernuesse and Lebkuchen . . .
The more I thought about that lace tablecloth, the more I wanted it. But a home party? Could I really carry that off? I'd never done anything like that before. Besides, who would come to it?
Well, there were people at church. I didn't know anybody there really well, but they might come. And then there were the women I'd had lunch with at work. I counted them up: yes, there were at least ten.
Still full of self-doubt, I booked a party. Encouraged by the saleswoman's enthusiastic response, I distributed my carefully written invitations at church and at work.
The day of the party in early December dawned heavy and gray. I decorated my scrubbed basement suite with cedar boughs and placed a red candle and Christmas napkins beside the dishes I'd borrowed from the landlady. By evening, my place smelled of cedar, chocolate brownies, and coffee.
Half an hour before the party was to start, the saleswoman arrived with a load of boxes. I helped her carry them inside, and soon a lovely display of colourful kitchenware and toys decorated my bed, the only flat area big enough.
I offered the woman a cup of coffee. Cradling my own mug in clammy hands, I glanced at the clock again with one ear cocked to outside noises. Where were my guests? Only five minutes to go and nobody had come yet.
Promptly at 7:30 the door burst open; it was Lily, my landlady. Her eyes swept the empty room, and she blurted out, "Where is everybody?"
"I don't know, Lily," I stammered. "Nobody has come yet."
"Well, we can't wait much longer," she said and stomped out of the room.
I groaned inwardly, thinking that I should have known better than to book a party.
"I suppose we'll call it off," the saleswoman said, as she rose and began to gather up her wares.
Apologizing for the inconvenience I'd caused her, I helped her pack. Toys swam before my eyes. Embarrassment burned my cheeks.
Suddenly, I heard a noise outside and the door opened, framing two women I'd never seen before. "Hi! We live down the street. Lily tells us there's a party here."
Bewildered, I asked them to take a seat.
During the next ten minutes, this scenario repeated itself several times. The room filled with people. I stared incredulously at each unfamiliar, yet friendly face. Finally Lily herself returned, wearing a grin, and winked at me.
Over coffee, the buzzing of animated voices reminded me of other gatherings of friendly people at home in the country.
Soon I had invitations for coffee and Christmas baking. Lily invited me to attend a Christmas contata at her church with her. I could hardly grasp the good will of these people who an hour ago had been total strangers to me. Perhaps people seem unfriendly because they've lacked opportunity to prove otherwise, I mused.
Oh, you're wondering about the lace tablecloth? When the sales were totalled, I had enough for the coveted hostess gift. For many years, my mother decked her old table with it, and her face revealed the pride and gratitude she felt.
But Lily herself gave the greatest gift that Christmas: underneath her brusque manner lay a warm, caring heart that reached out to ease my loneliness. Lily gave me a gift for my mother and a home in her heart for Christmas.
Why Be Afraid?
By Helen Grace Lescheid
My 87-year-old great-aunt, Anna, was a very practical woman more at home with serving up delicious meals than dreaming up stories. But one day, after a scrumptious meal, as we were sitting on a sofa together, she hesitantly began to tell me of an experience in her life, then stopped abruptly as though she were going to change the subject.
"I've told very few people this," she said shyly. "They might not believe me." My curiosity piqued, I encouraged Aunt Anna to continue.
We settled back into the sofa cushions and she began to tell me the following story.
~~~~~
....Three weeks before Christmas 1944--the memory is as vivid today as though it happened yesterday--I was a refugee from the Ukraine living in an old house high up in the Alps near Ratkersburg, Yugoslavia.
World War II had unleashed its fury upon my village of Nieder-Chortitza, west of the Dnieper River in Ukraine. After many months of bombing and shelling, we had fled for our lives. In the dim interior of a freight car, we tried to calm our pounding hearts by singing hymns. Our train, crammed with refugees, had inched its way across the Ukrainian steppes and through Poland. Sometimes the Russian army opened fire on the train. Bombs exploded and rocked the cars. The staccato of machine guns drummed in our heads. We clung to each other.
But we had made it safely to Yugoslavia, now occupied by the Germans. Since the Germans had brought us and treated us favourably, the Yugoslavs hated us. We feared *partisan activity against us. Wild stories circulated about how these men, dressed as firemen, had raped refugee women and plundered their homes at night. Some of our boys had been shot at by them. For that reason we kept our doors bolted shut. Women never travelled alone.
Added to this peril, the fighting front was again too close for comfort. Many nights searchlights fanned the night skies, then explosions rocked the windows as the Russian bombers dropped their deadly cargo.
Once more we feared for our lives and thought about evacuation.
"Come to Germany," my sister Tina had written. "You'll be safer here."
So, on this particular day, a friend and I took a train to Graz, Austria, to fill out application forms for a visa. The long, dangerous journey took all day. On the return trip to Ratkersburg, I noticed how quickly daylight was fading. Then sleet pelted the window.
"A miserable night to be out walking," my friend muttered.
I agreed.
"I'm getting off at the next station to spend the night at my son's house," she said. "Anna, you're welcome to come too."
I shook my head no. My friends at home would worry if I didn't arrive tonight, and I had no way of telling them about a change in plans.
The train slowed and my friend got off. Watching her receding back as she hurried away, I felt desolate. Should I have gone with her? The train lurched and began to move again. At 8 p.m. it chugged into my station. As I descended, an icy wind tore at my threadbare coat and thin kerchief. The sleet stung my face. I hurried into the dimly lit station, sat down on a wooden bench, and deliberated what to do.
To get back to my home up the mountain, I would have to walk ten kilometres, alone, in the pitch darkness. I had no flashlight, and I would have to find my way. Even worse, the narrow path ran past a cemetery, vineyards, and dense forest--the kinds of places partisans might be hiding in. Only a few houses lay scattered on the lonely terrain. Then, too, I would have to ford a rushing mountain stream.
There's no way I can make that trip tonight, I thought.
A middle-aged man busied himself behind the wicket. Timidly I approached him: "Sir, could I spend the night here, please?"
"No, ma'am," he said emphatically.
"I have far to walk..." I began.
"Ma'am, I can't allow it," he said abruptly. He grabbed his coat and hat and fished for the keys in his pocket. Then he headed for the door. Panic kept me rooted to the floor. I can't go up that mountain alone.
At the door the man turned and said impatiently, "C'mon. I'm locking this place up." He must have seen the panic in my eyes, for he said more kindly, "During an air raid, you'll be safer up the mountain anyway."
As I listened to the receding crunch of his boots on gravel, the knot of fear in my stomach tightened. The only man who could have helped me vanished into the night.
What was I to do? For a few moments, I stood under the eaves of the straw roof. Then I lifted my face to the sky and spoke to the only Person who could help me now. "Father," I whispered, "I'm so scared. Take away this terror. Walk with me."
Suddenly a light fanned across the sky.
Oh, no, the bombers! I thought. Knowing that train stations are targeted, I moved away from the building.
The light moved with me, clearly shining on my path.
I waited for the screeching of planes, then the explosion of bombs. Nothing. Instead, a deep quietness. An indescribable peace filled my heart, dispelling every trace of fear. The path lay bright at my feet.
Hymns of praise welled up inside me: "Lass die Herzen immer froehlich und mit Dank erfuellet sein"; (May our hearts be ever joyful and filled with thankfulness.) "So nimm denn meine Haende und fuehre mich." (Take Thou my hand, O Father, and lead me on.) Song after joyous song filled me with praise. I fought a strong urge to sing out loud--after all, one had to be prudent--but I began to hum softly.
Then I realized the wind had stopped--and the rain. In fact, it was as warm as a summer's night. I began to loosen my kerchief. How strange to be so warm in December, I thought.
When I reached the swollen stream, the water glistened like a myriad of diamonds. Sure-footed, I stepped onto the flat rocks sticking out of the foaming water and forded it.
The light guided and cheered me all the way up the mountain. As I neared the old house, I looked back over the treacherous mountain path I had taken. Like a ribbon of light it lay behind me.
Excitedly, I knocked on the door. I wanted my friends to see this awesome sight.
The door opened. A gust of wind grabbed it, almost tearing it off its hinges. "Anna, come in," my friend yelled, pulling me inside.
My friends crowded around me. "Such a terrible storm. Weren't you afraid?" they asked.
"No," I shook my head. "There was no storm."
But I could say no more, for now I could hear it too: the howling wind, the sleet pelting the window panes, the moaning of the house.
While one friend busied herself with my supper, another took my coat. "It's dry," she said. "Anna, your coat is dry."
"I know," I said. I did my best to explain, but my friends looked at me strangely as though they were trying to make sense out of it all.
Aunt Anna finished her story and searched my face. "You do believe this really happened to me, don't you?".
"Yes, I believe you." I took her hand and squeezed it. "I guess what you're telling me is that we've got nothing to be afraid of--ever."
"Yes, yes ," Aunt Anna smiled. "What is there to be afraid of?"
The Doll and the Rose
author unknown 
A story of love that will touch your heart and bring a tear to your eye.
~~~~~~~~~~~~~
I was walking around in a store. I saw a cashier hand this little boy his money back saying
"I'm sorry, but you don't have enough money to buy this doll."
Then the little boy turned to the old woman next to him:
''Granny, are you sure I don't have enough money?''
The old lady replied:
''You know that you don't have enough money to buy this doll, my dear.''
Then she asked him to stay there for 5 minutes while she went to look around. She left quickly.
The little boy was still holding the doll in his hand.
Finally, I walked toward him and I asked him who he wished to give this doll to.
"It's the doll that my sister loved most and wanted so much for this Christmas. She was so sure that Santa Claus would bring it to her."
I replied to him that may be Santa Claus will bring it to her after all, and not to worry.
But he replied to me sadly.
"No, Santa Claus can't bring it to her where she is now. I have to give the doll to my mommy so that she can give it to my sister when she goes there."
His eyes were so sad while saying this.
"My sister has gone to be with God. Daddy says that Mommy is going to see God very soon too, so I thought that she could take the doll with her to give it to my sister.''
My heart nearly stopped.
The little boy looked up at me and said:
"I told daddy to tell mommy not to go yet. I need her to wait until I come back from the mall."
Then he showed me a very nice photo of him where he was laughing. He then told me
"I want mommy to take my picture with her so she won't forget me."
"I love my mommy and I wish she doesn't have to leave me, but daddy says that she has to go to be with my little sister. "
Then he looked again at the doll with sad eyes, very quietly.
I quickly reached for my wallet and said to the boy.
"What if we checked again, just in case you do have enough money?''
"OK" he said "I hope that I have enough."
I added some of my money to his without him seeing and we started to count it. There was enough for the doll and even some spare money.
The little boy said:
"Thank you God for giving me enough money!"
Then he looked at me and added
"I asked yesterday before I slept for God to make sure I have enough money to buy this doll so that mommy can give it to my sister. He heard me!''
"I also wanted to have enough money to buy a white rose for my mommy, but I didn't dare to ask God for too much. But He gave me enough to buy the doll and a white rose.''
"My mommy loves white roses."
A few minutes later, the old lady came again and I left with my basket.
I finished my shopping in a totally different state from when I started. I couldn't get the little boy out of my mind.
Then I remembered a local newspaper article 2 days ago, which mentioned of a drunk man in a truck, who hit a car, where there was one young lady and a little girl.
The little girl died right away, and the mother was left in a critical state. The family had to decide whether to pull the plug on the life-assisting machine, because the young lady would not be able to recover from the coma.
Was this the family of the little boy?
Two days after this encounter with the little boy, I read in the newspaper that the young lady had passed away.
I couldn't stop myself as I bought a bunch of white roses and I went to the funeral home where the body of the young woman was exposed for people to see and make last wishes before burial.
She was there, in her coffin, holding a beautiful white rose in her hand with the photo of the little boy and the doll placed over her chest.
I left the place, teary-eyed, feeling that my life had been changed forever. The love that this little boy had for his mother and his sister is still, to this day, hard to imagine. And in a fraction of a second, a drunk driver had taken all this away from him.
Celebrate the Light
by Helen Grace Lescheid
The second World War raged in Europe during Christmas Eve in 1944.
Mother, with four small children, had fled our native Ukraine with the retreating German army. Father had been reported missing in action.
Now we were refugees living in a two-room shack in Dieterwald, Poland. But again the fighting front was only about fifty kilometres away. Frequent air raids sent us scurrying for cover. Explosions rattled the windows. Army trucks brought in the wounded and the dead. Hay wagons filled with refugees rumbled west; bombers droned overhead and army tanks rolled east. Partisans (underground resistance) attacked innocent women and children at night.
Nobody in his right mind went out into the dark winter night.
And yet, it was Christmas Eve. Two women had prepared a Christmas party in a neighbouring village and invited us. Mother, wanting to give us children joy, accepted.
She instructed my sister and me to dress warmly against the winter's cold. "Tonight we're going to a party," she said. Being only eight-years old, I sensed no danger--only wondrous excitement.
Hurriedly my sister, two years younger, and I dressed. If only Mother would hurry! A simple wick flickered in a saucer of oil--our only light. We could barely see her shadowy form as she bustled about getting my four-year-old brother, Fred, and almost two-year-old sister, Katie, ready. Finally Mother was putting on her heavy winter coat, kerchief, and warm felt boots.
With one small breath, she blew out the oil lamp. It was pitch dark now.
"Open the door, Lena," she called to me.
We stepped onto the crisp snow covering the farmyard. A moon crescent hung above a large house across the yard where the estate owners lived--kind people who treated us refugees well. It, too, was shrouded in darkness.
Mother lifted Katie and shuffled her to her back: she'd carry her piggyback for the five kilometres.
"Hang tight onto my coat collar," she coaxed. Then, turning towards us girls, she said, "You take Fred's hands." My younger sister and I complied. We had often taken care of our little brother while mother had culled potatoes in the big barns or had done other chores for the landowners.
At the road, we stopped. Although I knew it well from my treks to school, I could barely make out the houses on either side of the street. No street lights were allowed now. Windows heavily draped permitted no light to seep out of the houses.
My mother hesitated for a brief moment. Then she said, "Come, we'll take the shortcut across the fields."
The snow crunched as four pairs of feet punched holes in the white expanse of open fields. Stars spangled the vault of sky above us. A blood-red glow smeared the eastern sky. At times an explosion sent flames shooting into the sky.
"Girls, recite your poems to me." Mother's voice sounded a bit shaky. Her arms aching, she put Katie down on the snowy ground. Our recitations of Christmas poems made white puffs in the cold night air.
When we finished, Mother said, "Speak up loud and clear when your turn comes. No mumbling."
She lifted Katie once more onto her back, and we began to walk again. On and on we walked. But we were far too excited to be tired.
Finally we arrived at our friends' house. The door opened and we stepped inside. I felt I had stepped into heaven itself. Lights! A whole room-full of lights.
Candlelight flickered from a small Christmas tree and bounced out of happy children's eyes. Heavily draped windows kept the light inside--for us to revel in. Red paper chains decked the tree; delicate paper cherubs smiled down upon us.
We squeezed in amongst women and children sitting on the floor. Soon the room filled with singing: "Stille Nacht, heilige Nacht."(Silent Night, Holy Night) Some mothers sang alto, the rest of us, soprano. We sang with gusto and from memory, songs that lifted our hearts above the terrors of war and inspired new hope for the days ahead.
I can't remember our long trek home that night, but I do remember the wonderful gifts I received; my right pocket bulged with the most beautiful ball I'd ever seen. A very colourful ball it was. Much later, I learned it had been made out of scrunched up rags wrapped in rainbow coloured yarn probably gleaned from unravelling old sweaters. The other pocket held three cookies!
Soon after that wonderful Christmas party, we were evacuated. Icy winds blew snow into our faces as we cowered on an uncovered hay wagon pulled by two scrawny horses. With the front so close behind, we traveled day and night. Once it was safe to stop, we slept in drafty barns. We ate hunks of frozen bread and drank the occasional cup of milk supplied by a Red Cross jeep.
But the warm memory of that Christmas celebration shone like a small candle in the darkness.
Even years later, when my own life's circumstances seemed too bleak to celebrate Christmas, I remembered the truth of Christmas born in my heart that night: Jesus, the light of the world came to us at Christmas time and no amount of darkness can put out that light. (John 1: 4,5)
You may not know that........
Christmas wasn't declared an official holiday in the United States until June 26, 1870.c
Oklahoma was the last U.S. state to declare Christmas a legal holiday, in 1907.f
Mistletoe (Viscum album) is from the Anglo-Saxon word misteltan, which means "little dung twig" because the plant spreads though bird droppings.a
Ancient peoples, such as the Druids, considered mistletoe sacred because it remains green and bears fruit during the winter when all other plants appear to die. Druids would cut the plant with golden sickles and never let it touch the ground. They thought it had the power to cure infertility and nervous diseases and to ward off evil.a
The Origin of Christmas Stockings 

An old story dating back to third century Turkey suggests that St. Nicholas would throw coins down the chimneys of poor women who couldn't afford dowries. The legend continues that the money would land in stockings that were hung over the fire to dry.
Christmas trees are also known as the Yule-tree.
Christmas trees are evergreen trees, usually either a fir tree, pine tree or spruce tree.
It is believed that decorating Christmas trees originated in 16th century Germany when Christians would bring decorated trees into their homes.
The song Jingle Bells was written by James Pierpont in 1857.  It was originally called "One Horse Open Sleigh" and was made for Thanksgiving.
Many years ago in England a traditional Christmas dinner included a pig head served with mustard.
The tradition of naughty children getting a lump of coal in their stocking comes from Italy.
THERE is no reference to angels singing anywhere in the Bible.
NEARLY 60 million Christmas trees are grown each year in Europe.
ASTRONOMERS believe the Star Of Bethlehem, which guided the wisemen to Jesus, may have been a comet or the planet Uranus.
SANTA has different names around the world - Kriss Kringle in Germany, Le Befana in Italy, Pere Noel in France and Deushka Moroz (Grandfather Frost) in Russia.
THE word Christmas comes from the Old English "Cristes maesse" meaning "Christ's Mass".
The "Urn of Fate" is part of the Christmas celebrations in many Italian households. The Urn of Fate is brought out on Christmas Eve. It holds a wrapped present for everyone. The mother tries her luck first, then the others in turn. If you get a present with your name on it, you keep it; otherwise, you put it back and try again.
In Sweden, a common Christmas decoration is the Julbukk, a small figurine of a goat. It is usually made of straw. Scandinavian Christmas festivities feature a variety of straw decorations in the form of stars, angels, hearts and other shapes, as well as the Julbukk.
Bolivians celebrate Misa del Gallo or "Mass of the Rooster" on Christmas Eve. Some people bring roosters to the midnight mass, a gesture that symbolizes the belief that a rooster was the first animal to announce the birth of Jesus.f
The British wear paper crowns while they eat Christmas dinner. The crowns are stored in a tube called a "Christmas cracker."f
In Poland, spiders or spider webs are common Christmas trees decorations because according to legend, a spider wove a blanket for Baby Jesus. In fact, Polish people consider spiders to be symbols of goodness and prosperity at Christmas.f
Alabama was the first state in the United States to officially recognize Christmas in 1836.f
christmas Oklahoma was the last state the declare Christmas a holiday
Something to laugh for Christmas 
Save God the trouble
There was a young boy who was saying a prayer out loud one night and his brother was listening to him.  This boy asked God for a fresh milkshake in the morning.  His brother said: "just shake a cow and milk it. It will save God the trouble."
A little help from Joseph
One day during our children's sermon, I was telling the kids about how the angel came to Mary to tell her about how she would help bring Jesus into the world.  One little girl seemed puzzled about this whole scene.  Then another child asked what I thought the first thing Mary would have asked for after the angel left her.  Instantly this little girl chimed in with "I'll bet she asked for a little help from Joseph!"
Who is the Real Virgin?
A ten-year-old, under the tutelage of her grandmother, was becoming quite knowledgeable about the Bible.  Then one day she floored her grandmother by asking, "Which virgin was the mother of Jesus?  The virgin Mary or the King James Virgin?"
Pontius Who?
At Sunday school, the younger children were drawing pictures illustrating Biblical stories. The teacher walked by and noticed one little boy was drawing an airplane! "Oh, what Bible story are you drawing?" she asked.  "This is the Flight into Egypt," the little boy answered.  "See, here is Mary, Joseph and baby Jesus. And this," he said, pointing to the front of the plane, "is Pontius. He's the Pilot.
 THE STORY OF CHRISTMAS 
taken from the classic
BEN-HUR: A TALE OF THE CHRIST 
by Lew Wallace
BOOK FIRST - CHAPTER XII
The eleventh day after the birth of the child in the cave, about mid-afternoon, the three wise men approached Jerusalem by the road from Shechem. After crossing Brook Cedron, they met many people, of whom none failed to stop and look after them curiously.
Judea was of necessity an international thoroughfare; a narrow ridge, raised, apparently, by the pressure of the desert on the east, and the sea on the west, was all she could claim to be; over the ridge, however, nature had stretched the line of trade between the east and the south; and that was her wealth. In other words, the riches of Jerusalem were the tolls she levied on passing commerce. Nowhere else, consequently, unless in Rome, was there such constant assemblage of so many people of so many different nations; in no other city was a stranger less strange to the residents than within her walls and purlieus. And yet these three men excited the wonder of all whom they met on the way to the gates.
A child belonging to some women sitting by the roadside opposite the Tombs of the Kings saw the party coming; immediately it clapped its hands, and cried, "Look, look! What pretty bells! What big camels!"
The bells were silver; the camels, as we have seen, were of unusual size and whiteness, and moved with singular stateliness; the trappings told of the desert and of long journeys thereon, and also of ample means in possession of the owners, who sat under the little canopies exactly as they appeared at the rendezvous beyond the Jebel. Yet it was not the bells or the camels, or their furniture, or the demeanor of the riders, that were so wonderful; it was the question put by the man who rode foremost of the three.
The approach to Jerusalem from the north is across a plain which dips southward, leaving the Damascus Gate in a vale or hollow. The road is narrow, but deeply cut by long use, and in places difficult on account of the cobbles left loose and dry by the washing of the rains. On either side, however, there stretched, in the old time, rich fields and handsome olive-groves, which must, in luxurious growth, have been beautiful, especially to travellers fresh from the wastes of the desert. In this road, the three stopped before the party in front of the Tombs.
"Good people," said Balthasar, stroking his plaited beard, and bending from his cot, "is not Jerusalem close by?"
"Yes," answered the woman into whose arms the child had shrunk.
"If the trees on yon swell were a little lower you could see the towers on the market-place."
Balthasar gave the Greek and the Hindoo a look, then asked, "Where is he that is born King of the Jews?"
The women gazed at each other without reply.
"You have not heard of him?"
"No."
"Well, tell everybody that we have seen his star in the east, and are come to worship him."
 Thereupon the friends rode on. Of others they asked the same question, with like result. A large company whom they met going to the Grotto of Jeremiah were so astonished by the inquiry and the appearance of the travellers that they turned about and followed them into the city.
So much were the three occupied with the idea of their mission that they did not care for the view which presently rose before them in the utmost magnificence: for the village first to receive them on Bezetha; for Mizpah and Olivet, over on their left; for the wall behind the village, with its forty tall and solid towers, superadded partly for strength, partly to gratify the critical taste of the kingly builder; for the same towered wall bending off to the right, with many an angle, and here and there an embattled gate, up to the three great white piles Phasaelus, Mariamne, and Hippicus; for Zion, tallest of the hills, crowned with marble palaces, and never so beautiful; for the glittering terraces of the temple on Moriah, admittedly one of the wonders of the earth; for the regal mountains rimming the sacred city round about until it seemed in the hollow of a mighty bowl.
They came, at length, to a tower of great height and strength, overlooking the gate which, at that time, answered to the present Damascus Gate, and marked the meeting-place of the three roads from Shechem, Jericho, and Gibeon. 
A Roman guard kept the passage-way. By this time the people following the camels formed a train sufficient to draw the idlers hanging about the portal; so that when Balthasar stopped to speak to the sentinel, the three became instantly the centre of a close circle eager to hear all that passed.
"I give you peace," the Egyptian said, in a clear voice.
The sentinel made no reply.
"We have come great distances in search of one who is born King of the Jews. Can you tell us where he is?"
The soldier raised the visor of his helmet, and called loudly. From an apartment at the right of the passage an officer appeared.
"Give way," he cried, to the crowd which now pressed closer in; and as they seemed slow to obey, he advanced twirling his javelin vigorously, now right, now left; and so he gained room.
"What would you?" he asked of Balthasar, speaking in the idiom of the city.
And Balthasar answered in the same,
"Where is he that is born King of the Jews?"
"Herod?" asked the officer, confounded.
"Herod's kingship is from Caesar; not Herod."
"There is no other King of the Jews."
"But we have seen the star of him we seek, and come to worship him."
The Roman was perplexed.
 "Go farther," he said, at last. "Go farther. I am not a Jew. Carry the question to the doctors in the Temple, or to Hannas
the priest, or, better still, to Herod himself. If there be another King of the Jews, he will find him."
Thereupon he made way for the strangers, and they passed the gate. But, before entering the narrow street, Balthasar lingered to say to his friends, "We are sufficiently proclaimed. By midnight the whole city will have heard of us and of our mission. Let us to the khan now."
BOOK FIRST - CHAPTER XIII
That evening, before sunset, some women were washing clothes on the upper step of the flight that led down into the  basin of the Pool of Siloam. They knelt each before a broad bowl of earthenware.
A girl at the foot of the steps kept them supplied with water, and sang while she filled the jar. The song was cheerful, and no doubt lightened their labor. Occasionally they would sit upon their heels, and look up the slope of Ophel, and  round to the summit of what is now the Mount of Offence, then faintly glorified by the dying sun.
While they plied their hands, rubbing and wringing the clothes in the bowls, two other women came to them, each with an empty jar upon her shoulder.
"Peace to you," one of the new-comers said.
The laborers paused, sat up, wrung the water from their hands, and returned the salutation.
"It is nearly night--time to quit."
"There is no end to work," was the reply.
"But there is a time to rest, and--"
"To hear what may be passing," interposed another.
"What news have you?"
"Then you have not heard?"
"No."
"They say the Christ is born," said the newsmonger, plunging into her story.
It was curious to see the faces of the laborers brighten with interest; on the other side down came the jars, which, in a moment, were turned into seats for their owners.
"The Christ!" the listeners cried.
"So they say."
"Who?"
"Everybody; it is common talk."
 "Does anybody believe it?"
"This afternoon three men came across Brook Cedron on the road from Shechem," the speaker replied, circumstantially, intending to smother doubt. "Each one of them rode a camel spotless white, and larger than any ever before seen in Jerusalem."
The eyes and mouths of the auditors opened wide.
"To prove how great and rich the men were," the narrator continued, "they sat under awnings of silk; the buckles of their saddles were of gold, as was the fringe of their bridles; the bells were of silver, and made real music. Nobody knew them; they looked as if they had come from the ends of the world. Only one of them spoke, and of everybody on the road, even the women and children, he asked this question--'Where is he that is born King of the Jews?' No one gave them answer--no one understood what they meant; so they passed on, leaving behind them this saying: 'For we have seen his star in the east, and are come to worship him.' They put the question to the Roman at the gate; and he, no wiser than the simple people on the road, sent them up to Herod."
"Where are they now?"
"At the khan. Hundreds have been to look at them already, and hundreds more are going."
"Who are they?"
"Nobody knows. They are said to be Persians--wise men who talk with the stars--prophets, it may be, like Elijah and Jeremiah."
"What do they mean by King of the Jews?"
"The Christ, and that he is just born."
One of the women laughed, and resumed her work, saying, "Well, when I see him I will believe."
Another followed her example: "And I--well, when I see him raise the dead, I will believe."
A third said, quietly, "He has been a long time promised. It will be enough for me to see him heal one leper."
And the party sat talking until the night came, and, with the help of the frosty air, drove them home.
Later in the evening, about the beginning of the first watch, there was an assemblage in the palace on Mount Zion, of probably fifty persons, who never came together except by order of Herod, and then only when he had demanded to know some one or more of the deeper mysteries of the Jewish law and history. It was, in short, a meeting of the teachers of the colleges, of the chief priests, and of the doctors most noted in the city for learning--the leaders of opinion, expounders of the different creeds; princes of the Sadducees; Pharisaic debaters; calm, soft-spoken, stoical philosophers of the Essene socialists.
to be continued on 25/12/2015