Christmas Special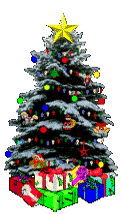 14 December 2014
Thoughts for Christmas
 Were it not for the shepherds, there would have been no reception. And were it not for a group of stargazers, there would have been no gifts. - Max Lucado 
I heard the bells on Christmas Day, their old, familiar carols play, and wild and sweet the words repeat of peace on earth, goodwill to men! - Henry Wadsworth Longfellow
To prepare our hearts for Christmas, we must cultivate the spirit of expectancy. - Handel H. Brown
For the Christ-child who comes is the Master of all; No palace too great, no cottage too small.  - Phillips Brooks
"How many observe Christ's birthday! How few, His precepts!"  ~ Benjamin Franklin 
"Mankind is a great, an immense family… This is proved by what we feel in our hearts at Christmas." ~ Pope John Paul XXIII 
"Christmas is a day of meaning and traditions, a special day spent in the warm circle of family and friends." ~ Margaret Thatcher 
"It is impossible to conceive how different things would have turned out if that birth had not happened whenever, wherever, however it did … for millions of people who have lived since, the birth of Jesus made possible not just a new way of understanding life but a new way of living it. It is a truth that, for twenty centuries, there have been untold numbers of men and women who, in untold numbers of ways, have been so grasped by the child who was born, so caught up in the message he taught and the life he lived, that they have found themselves profoundly changed by their relationship with him." ~ Frederick Buechner  
The only blind person at Christmas time is he who has not Christmas in his heart. - Helen Keller
"Christmas is a time when everybody wants his past forgotten and his present remembered. What I don't like about office Christmas parties is looking for a job the next day." - Phyllis Diller

"The Supreme Court has ruled that they cannot have a nativity scene in Washington, D.C. This wasn't for any religious reasons. They couldn't find three wise men and a virgin." -Jay Leno
"Unless we make Christmas an occasion to share our blessings, all the snow in Alaska won't make it 'white'." - Bing Crosby
"Christmas is, of course, the time to be home – in heart as well as body." - Garry Moore
"Christmas! The very word brings joy to our hearts." - Author Unknown
"If there is no joyous way to give a festive gift, give love away." – Author Unknown
"Christmas began in the heart of God. It is complete only when it reaches the heart of man." -Author Unknown
"Peace on earth will come to stay, When we live Christmas every day." - Helen Rice
"I will honor Christmas in my heart, and try to keep it all the year." - Charles Dickens
"Christmas is not as much about opening our presents as opening our hearts." – Janice Maeditere
"The best way to spread Christmas cheer is singing loud for all to hear." - Buddy, Elf 
"Christmas is a necessity. There has to be at least one day of the year to remind us that we're here for something else besides ourselves." – Eric Sevareid
THE NIGHT A HOMELESS MAN CHANGED MY LIFE
Katrina Stull 
It was a chilly winter night in December of 1991 and time for our annual trip to Christmas in the Park. This year we had our 
first, new baby girl, to share the sights and sounds with and were looking forward to sharing it with her. I had worked 
retail for many years, so to me the holidays did not mean much except extra work… put the decorations up for this holiday, 
take them down and redecorate for the next. In addition, anyone who has worked retail can tell you about not only the hustle 
and bustle with customers and stocking shelves (in my case setting up our floral department and keeping it fresh), but about 
the extra long hours that come with the job or late hours. For this reason, I dreaded them and they seemed like any other 
day.
This particular year though, somehow things would be changing about my view of Christmas and little did I know that our 
traditional visit to Christmas in the Park would turn out to be a reminder of what the season truly means. 
After bundling everyone up and packing the diaper bag and stroller in the car, I made sure the camera was full to take lots 
of pictures to remember our daughter's first Christmas. The Bay Area is notorious for traffic in the evenings, but this night 
it was fairly light and before we knew it we were in the streets of down town San Jose. We had opted to park in the Local 428 
lot, which was next to the Union office and one of the fancy hotels down town. 
It was a wonderful night with my daughter getting her picture taken on Santa's lap, eating warm Churros and strolling through 
the walkways filled with animated scenes. I was very much there, but as the evening winded down, my mind was beginning to 
wander about work the next day. We listened to the music, the children laughing and watched our own daughter's eyes light up 
every time she saw the lights on a tree or watched one of the musical moving scenes. 
We came to the Nativity scene, which I always take a few extra minutes to enjoy and say a little prayer in my head giving 
thanks for the miracle of the season and we all just stood there for a while. No sooner did we leave; it was the end of our 
tour and time to get back in the car and head home. To avoid the normal traffic of getting on the freeway, I drove through 
the streets between 7th and 11th. There are really beautiful old homes out there in some of the area, so we might have even 
got to see some house lights. 
As I turned onto a street near a college bookstore, I saw a homeless man walking on the street. I do not know what happened 
in those moments, because all I remember was thinking I had an extra blanket I always carried in the car and it was extremely 
cold outside. Suddenly I pulled my 89 Ford Escort over to the side of the street and my husband at the time (now my ex) had 
asked, "What are you doing". It had to be evident I was pulling the car over so I replied, "pulling the car over. I have a 
blanket in the back." 
He looked at me as if I was crazy and was really getting out of the car to take the homeless man a blanket? Yes, I was and I 
got out, opened the hatchback and I pulled out my "extra", not being used, clean blanket and slowly walked toward the 
homeless man. As I cautiously approached him, he just kept pushing his shopping cart filled with what few belongings he had.
"Excuse me... hello", I called out to him. 
He kept walking and I followed and tried to call him again. 
"Excuse me, Mr.", I called out and he finally turned around. 
For some reason I was no longer nervous and I remember looking into to his eyes when he said, "you talking to me?" He was 
unkempt and his skin looked leathered, as if he had been in the sun all of his life. As I took a few steps closer, I saw his 
basket filled with a piece of cardboard, some clothes with holes and few dirty blankets. Nonetheless, I just had a gut 
feeling he was suppose to get this blanket tonight and I was the one who was going to give it to him.
I put the blanket across both my arms and reached it out to him. "Here this is for you," I said.
"But I already have some blankets", he said.
"This is a clean blanket, it is for you, and I want you to have it."
"For me?" he asked.
"For you, for Christmas", it blurted out of my mouth and I warmly smiled.
"You're giving this to me for Christmas", he asked?
"Yes, this is for you", I replied and reached it out even further. 
When he took the blanket from my hands, I felt the touch of his hands on mine and he looked up and said kindly, "thank you". 
Again I looked at him with a smile and I said Merry Christmas. He replied, "Merry Christmas and God bless you."
As I got ready to turn away, I answered back "God bless you too." 
Then, I began walking back to my car and I climbed in. Just before we were ready to go I had looked back at him through my 
rear view mirror. In the reflection, I saw the homeless man, standing there alone, in the cold, on the street and he was 
holding the blanket I had just given him across his arms, just as I had presented it to him, up to the sky. He was praying, 
and I looked out the window, back at him, seeing a sky filled with stars, and watched him give thanks to the Lord. I got a 
tear in my eye and suddenly, the true spirit of Christmas filled my heart and soul. "This is what Christmas is truly about" I 
said silently to myself as I gently cried. 
That very evening, that very moment, I had yearned for all my life, when I would feel the true spirit of Christmas had just 
touched me and overflowed into my soul. In giving that night, I received the greatest gift and those memories still live on 
in my heart today. The homeless man had nothing but what he carried in his cart, but he had God and was truly richer than 
anyone on the outside looking in could see. That night, the homeless man touched my heart and my life in a special way. Every 
Christmas season, I think of him and that beautiful experience that was a turning point in my life. I still get a tear in my 
eye every time I remember that night and what I learned from the homeless I gave that blanket to that night.
The Gold Slippers
--- Author Unknown
It was only four days before Christmas. The spirit of the season hadn't yet caught up with me, even though cars packed the 
parking lot of our local discount store.
Inside the store, it was worse. Shopping carts and last minute shoppers jammed the aisles. Why did I come today? I wondered.
My feet ached almost as much as my head. My list contained names of several people who claimed they wanted nothing but I knew 
their feelings would be hurt if didn't buy them anything.
Buying for someone who had everything and deploring the high cost of items, I considered gift-buying anything but fun. 
Hurriedly, I filled my shopping cart with last minute items and proceeded to the long checkout lines. I picked the shortest 
but it looked as if it would mean at least a 20 minute wait.
In front of me were two small children - a boy of about 5 and a younger girl. The boy wore a ragged coat. Enormously large, 
tattered tennis shoes jutted far out in front of his much too short jeans. He clutched several crumpled dollar bills in his 
grimy hands. The girl's clothing resembled her brother's. Her head was a matted mass of curly hair. Reminders of an evening 
meal showed on her small face.
She carried a beautiful pair of shiny, gold house slippers. As the Christmas music sounded in the store's stereo system, the 
girl hummed along, off-key but happily.
When we finally approached the checkout register, the girl carefully placed the shoes on the counter. She treated them as 
though they were a treasure.
The clerk rang up the bill. "That will be $6.09," she said. The boy laid his crumpled dollars atop the stand while he 
searched his pockets. He finally came up with $3.12. "I guess we will have to put them back, " he bravely said.
"We will come back some other time, maybe tomorrow." With that statement, a soft sob broke from the little girl. "But Jesus 
would have loved these shoes, " she cried. "Well, we'll go home and work some more. Don't cry. We'll come back," he said.
Quickly I handed $3.00 to the cashier. These children had waited in line for a long time. And, after all, it was Christmas. 
Suddenly a pair of arms came around me and a small voice said, "Thank you lady."
"What did you mean when you said Jesus would like the shoes?" I asked.
The boy answered, "Our mommy is sick and going to heaven. Daddy said she might go before Christmas to be with Jesus." The 
girl spoke, "My Sunday school teacher said the streets in heaven are shiny gold, just like these shoes."
"Won't mommy be beautiful walking on those streets to match these shoes?"
My eyes flooded as I looked into her tear streaked face. "Yes" I answered, "I am sure she will."
Silently I thanked God for using these children to remind me of the true spirit of giving." 'Tis the Season!! Remember that 
it's better to give than receive.
CHRISTMAS WITHOUT THEM
- Corky Ferguson -
The night is clear and the air is crisp, snow falls gently on the ground. Tonight is Christmas Eve. Off in the distance I 
hear the voice of approaching carolers. They are too far away to hear the song they sing. I quickly close the door shutting 
out the sights and sounds of Christmas. Tonight is just too painful as I think of "Christmas Without Them".
Is Christmas ever the same when we are without our loved ones?
The traditions I have cherished since childhood have changed into something new and unexpected. As an adult, I find myself 
with feelings of a five year old, scared and alone. I have no mother or father to comfort me. Tears flow and I feel my heart 
breaking.
Sometimes, I find myself standing in the midst of strangers with tears running down my cheeks. Why is it so difficult to 
purchase candy canes and beautiful red bows? 
I catch the glimpse of the shoppers, as they try not to stare, while others, forgetting they are strangers, stop to offer a 
knowing smile of understanding. I begin to realize I am not alone with these types of feelings. All of a sudden the memories 
come flooding in.
How fortunate I am to have such wonderful memories of my wonderful parents and the times we shared. Just as quickly as the 
memories brought tears the same memories resurfaced to spread joy. Memories have a way of making the emptiness bearable. I 
remember. I smile.
My thoughts are once again returned to the children. Their sounds of singing grow closer. I open my door to find their half- 
frozen faces, smiling brightly at me.
Christmas without them may never be the same, but, from out of the darkness pleasant memories flood my heart. I can almost 
hear my parents voices telling me the story of this most holy night. Like a message from above, I listen as the children 
sing, "Sleep in heavenly peace".
TWO BABIES IN A MANGER
--- Author Unknown 
In 1994, two Americans answered an invitation from the Russian Department of Education to teach morals and ethics (based on 
biblical principles) in the public schools. They were invited to teach at prisons, businesses, the fire and police 
departments and a large orphanage. About 100 boys and girls who had been abandoned, abused, and left in the care of a 
government-run program were in the orphanage. They relate the following story in their own words:
It was nearing the holiday season, 1994, time for our orphans to hear, for the first time, the traditional story of 
Christmas. We told them about Mary and Joseph arriving in Bethlehem. Finding no room in the inn, the couple went to a stable, 
where the baby Jesus was born and placed in a manger. Throughout the story, the children and orphanage staff sat in amazement 
as they listened. Some sat on the edges of their stools, trying to grasp every word.
Completing the story, we gave the children three small pieces of cardboard to make a crude manger. Each child was given a 
small paper square, cut from yellow napkins I had brought with me. No colored paper was available in the city. Following 
instructions, the children tore the paper and carefully laid strips in the manger for straw. Small squares of flannel (cut 
from a worn-out nightgown an American lady was throwing away as she left Russia ), were used for the baby's blanket. A doll- 
like baby was cut from tan felt we had brought from the United States.
The orphans were busy assembling their manger as I walked among them to see if they needed any help. All went well until I 
got to one table where little Misha sat. He looked to be about 6-years-old and had finished his project. As I looked at the 
little boy's manger, I was startled to see not one, but two babies in the manger.
Quickly, I called for the translator to ask the lad why there were two babies in the manger. Crossing his arms in front of 
him and looking at this completed manger scene, the child began to repeat the story very seriously. For such a young boy, who 
had only heard the Christmas story once, he related the happenings accurately -- until he came to the part where Mary put the 
baby Jesus in the manger. Then Misha started to ad-lib.
He made up his own ending to the story as he said, 
"And when Mary laid the baby in the manger, Jesus looked at me and asked me if I had a place to stay. I told him I have no 
mamma and I have no papa, so I don't have any place to stay. Then Jesus told me I could stay with Him. But I told him I 
couldn't, because I didn't have a gift to give Him like everybody else did. But I wanted to stay with Jesus so much, so I 
thought about what I had that maybe I could use for a gift. I thought maybe if I kept Him warm, that would be a good gift." 
So I asked Jesus, 'If I keep You warm, will that be a good enough gift?' And Jesus told me, 'If you keep Me warm, that will 
be the best gift anybody ever gave Me.' So I got into the manger, and then Jesus looked at me and He told me I could stay 
with Him -- for always."
As little Misha finished his story, his eyes brimmed full of tears that splashed down his little cheeks. Putting his hand 
over his face, his head dropped to the table and his shoulders shook as he sobbed and sobbed. The little orphan had found 
someone who would never abandon nor abuse him, someone who would stay with him -- for always.
And the Americans? They had learned the lesson they had come there to teach -- that it is not what you have in your life, but 
Who you have in your life that really counts. We all should give thanks for the people that "keep us"- in life - and for all 
of God's many blessings to us: freedom from want, life, love, togetherness, and for the enduring love of Jesus Christ, the 
one person who keeps us warm and safe for always.
The Christmas Miracle Of The Ruby
Mariane Holbrook
I should have been happier.
It was three days before Christmas and I was driving alone on a country road in our small mountain community delivering 
home-baked cookies to shut-ins.
I had spent the last couple of days with church friends, mixing dough, shaping date balls, melting chocolate, baking dozens 
and dozens of several varieties of Christmas cookies. We had covered every surface in my kitchen with cookies, laughing 
uproariously at our own jokes, singing off-key.
I was having a conversation with my Lord about the death of my mother four months earlier. We had had this conversation 
before and each time the Lord had provided a measure of peace.
And yet, they surfaced again and again; the same questions. Over and over and over: "Why did my saintly mother have to endure 
so many years of mind-numbing pain before her death? Why don't I have peace about where she is at this moment? Why, Lord, 
why?"
I delivered all the cookies that were assigned to me, warmly greeting the shut-ins who had no inclination of the battle being 
waged within me. At my final stop, a lady, accepting a box of cookies, kissed me on the cheek and whispered "You're an angel, 
do you know that?"
I was hardly an angel and I knew it.
Back in the car, I drove a short distance, then pulled over next to an old, weathered split-rail fence and parked. No 
farmhouses were in view. I laid my head down on the steering wheel and wept. I missed my mother. This was my first Christmas 
season without her. I had no peace in my heart about where she was. I knew well the verse, "to be absent from the body is to 
be present with the Lord." Still, I wept alone on that country road, unable to accept the peace that God was so willing to 
give me.
Finally, in desperation, and with no thought of Biblical precedent, I asked the Lord for a sign. A sign that He cared; a sign 
that He heard me; a sign that He loved me.
Wiping my eyes, I returned to our country home where I quietly prepared dinner for my husband. We were alone; our sons were 
married and living in another part of the state.
The next morning, while dressing for church, my husband turned quickly to me in surprise and asked, "Where on earth did you 
find it?"
"Find what?" I asked, straightening my skirt before the mirror.
"The ruby!" he replied. "Is that your ruby there on the bedspread?"
I rushed to the bed, picked up the ruby, held it close to my breast and began to weep.
A year earlier, my husband and I had celebrated an important wedding anniversary. My siblings, pooling their resources, had 
presented me with a lovely ruby on a simple gold chain. The next week, the stone had inexplicably come loose from its setting 
and was never found, leaving me distraught beyond reason.
I had searched for nearly a year, combing the carpets, checking our closets, looking in the most unlikely places for this 
ruby which had lovingly tied me to my siblings with umbilical strength.
And now, on this Sunday morning, the ruby appeared from nowhere in the center of our bedspread. More curiously, the bed had 
been made less than a half-hour before.
My husband, sensing my suspicion, placed his hands firmly on my shoulders and assured me that, as a Christian, he could 
affirm that he knew nothing about the ruby's whereabouts or how it ended up on our bedspread. Looking deeply into his eyes, I 
believed him.
I turned the precious stone over and over in the palm of my hand. How like God! He knew my flawed faith. He surprised me with 
joy.
There could be no other explanation.
And I sought none. 
T
he Perfect Christmas Gift
--- Author Unknown 
As a young child I can always remember running down the steps on Christmas morning and looking around the tree for the 
biggest box. I always believed that within the biggest box lied the most expensive gift and best gift.
But as time works its magic on the mind and soul of a young man, I soon realized that each and every gift was special, 
unique, and meaningful.
In fact, those presents that I remember most are the gifts that came directly from the heart, such as one of my mother's 
handmade sweaters or scarves. Christmas truly is not about the gift itself, but rather the thought behind the gift!
This Christmas I have already been blessed to receive the most beautiful and amazing present in the world, my girlfriend 
Angela.
But I know the true meaning of Christmas is found in the word "giving." So, this Christmas I promised myself to search and 
find the most incredible gift for this most incredible girl.
I spent many days searching the crowded stores and scanning numerous holiday catalogs, but nothing seemed to stand out. As 
Christmas quickly approached I wondered if I would ever find that "perfect" gift. I decided to try the local mall one last 
time. Maybe I had missed a store or new merchandize had just hit the racks and shelves.
But as I quietly passed from one store to the next, nothing attracted my eye. Somewhat defeated, I slowly made my way to the 
mall exit. But before I could reach the doors, I suddenly found that "perfect" gift.
No, this gift was not found in a fancy and expensive department store. It will not be wrapped in pretty Christmas paper and 
adorned with ribbons and bows. Actually, this gift doesn't have a receipt and can't be taken back. So, where did I find this 
"perfect" gift and more importantly what is it?
I found it in the eyes of an elderly couple holding hands, I heard it in the playful words between a grandfather and 
grandson, and I saw it in the actions of a proud new mother.
Yes, the gift is LOVE. So, Angela this Christmas I give to you MY LOVE and trust that you will always keep it with you!
Merry Christmas Angela and I LOVE YOU!
You may not know that........
A traditional Christmas dinner in early England was the head of a pig prepared with mustard.
According to a 1995 survey, 7 out of 10 British dogs get Christmas gifts from their doting owners.
According to the National Christmas Tree Association, Americans buy 37.1 million real Christmas trees each year; 25 percent 

of them are from the nation's 5,000 choose-and-cut farms.
After "A Christmas Carol," Charles Dickens wrote several other Christmas stories, one each year, but none was as successful 

as the original.
American billionaire Ross Perot tried to airlift 28 tons of medicine and Christmas gifts to American POW's in North Vietnam 

in 1969.
America's official national Christmas tree is located in King's Canyon National Park in California. The tree, a giant sequoia 

called the "General Grant Tree," is over 300 feet (90 meters) high. It was made the official Christmas tree in 1925.
An artificial spider and web are often included in the decorations on Ukrainian Christmas trees. A spider web found on 

Christmas morning is believed to bring good luck.
Barnum's circus-like boxes were designed with a string handle so that they could be hung on a Christmas tree.
Christmas is a summer holiday in South Africa. Children are fond of the age-old custom of producing pantomimes - for 

instance, "Babes in the Wood," founded on one of the oldest ballads in the English language. Boxing Day on December 26th, 

when boxes of food and clothing are given to the poor, is observed as a holiday.
Christmas is not widely celebrated in Scotland. Some historians believe that Christmas is downplayed in Scotland because of 

the influence of the Presbyterian Church (or Kirk), which considered Christmas a "Papist," or Catholic event. As a result, 

Christmas in Scotland tends to be somber.
Christmas presents were known in antiquity among kings and chieftains, especially on the European continent. However, they 

have been common among ordinary people in Iceland only during the past 100 or so years.
Christmas trees are edible. Many parts of pines, spruces, and firs can be eaten. The needles are a good source of vitamin C. 

Pine nuts, or pine cones, are also a good source of nutrition.
Christmas trees are known to have been popular in Germany as far back as the sixteenth century. In England, they became 

popular after Queen Victoria's husband Albert, who came from Germany, made a tree part of the celebrations at Windsor Castle. 
There are two Christmas Islands. 

The Christmas Island in the Pacific Ocean was formerly called Kiritimati. Christmas Island in the Indian Ocean is 52 square 

miles.
Frankincense is a sweet smelling gum resin derived from certain Boswellia trees which, at the time of Christ, grew in Arabia, 

India, and Ethiopia. Tradition says that it was presented to the Christ Child by Balthasar, the black king from Ethiopia or 

Saba. The frankincense trade was at its height during the days of the Roman Empire. At that time this resin was considered as 

valuable as gems or precious metals. The Romans burned frankincense on their altars and at cremations.
Historians have traced some of the current traditions surrounding Father Christmas, or Santa Claus, back to ancient Celtic 

roots. Father Christmas's elves are the modernization of the "Nature folk" of the Pagan religions; his reindeer are 

associated with the "Horned God," which was one of the Pagan deities.
If traveling in France during the Christmas season, it is interesting to note that different dishes and dining traditions 

reign in popularity in different parts of the country. In south France, for instance, a Christmas loaf (pain calendeau) is 

cut crosswise and is eaten only after the first part has been given to a poor person. In Brittany, buckwheat cakes and sour 

cream is the most popular main dish. In Alsace, a roasted goose is the preferred entrée. In Burgundy, turkey and chestnuts 

are favored. In the Paris region, oysters are the favorite holiday dish, followed by a cake shaped like a Yule log.
In 1647, the English parliament passed a law that made Christmas illegal. Festivities were banned by Puritan leader, Oliver 

Cromwell, who considered feasting and revelry, on what was supposed to be a holy day, to be immoral. The ban was lifted only 

when the Puritans lost power in 1660.
In 1752, 11 days were dropped from the year when the switch from the Julian calendar to the Gregorian calendar was made. The 

December 25, date was effectively moved 11 days backwards. Some Christian church sects, called old calendarists, still 

celebrate Christmas on January 7 
It is estimated that 400,000 people become sick each year from eating tainted Christmas leftovers.
Jesus Christ, son of Mary, was born in a cave, not in a wooden stable. Caves were used to keep animals in because of the 

intense heat. A large church is now built over the cave, and people can go down inside the cave. The carpenters of Jesus' day 

were really stone cutters. Wood was not used as widely as it is today. So whenever you see a Christmas nativity scene with a 

wooden stable -- that's the "American" version, not the Biblical one.
La Befana, a kindly witch, rides a broomstick down the chimney to deliver toys into the stockings of Italian children. The 

legends say that Befana was sweeping her floors when the three Wise Men stopped and asked her to come to see the Baby Jesus. 
"No," she said, "I am too busy." Later, she changed her mind but it was too late. So, to this day, she goes out on Christmas 

Eve searching for the Holy Child, leaving gifts for the "holy child" in each household.
Something to laugh during Christmas 
Buy Your Own Gift
Last Christmas, grandpa was feeling his age, and found that shopping for Christmas gifts had become too difficult. So he decided to send checks to everyone instead.
In each card he wrote, "Buy your own present!" and mailed them early.
He enjoyed the usual flurry of family festivities, and it was only after the holiday that he noticed that he had received very few cards in return. Puzzled over this, he went into his study, intending to write a couple of his relatives and ask what had happened. It was then, as he cleared off his cluttered desk that he got his answer. Under a stack of papers, he was horrified to find the gift checks which he had forgotten to enclose with the cards.
Reindeer's Story at Christmas
According to the Alaska Department of Fish and Game, while both male and female reindeer grow antlers in the summer each year, male reindeer drop their antlers at the beginning of winter, usually late November to mid-December.
Female reindeer retain their antlers till after they give birth in the spring. Therefore, according to EVERY historical rendition depicting Santa's reindeer, EVERY single one of them, from Rudolph to Blitzen, had to be a girl.
We should have known... ONLY women would be able to drag a fat man in a red velvet suit all around the world in one night and not get lost.
Christmas Spirit
It was just before Christmas and the magistrate was in a happy mood. He asked the prisoner who was in the dock, 'What are you charged with?'
The prisoner replied, 'Doing my Christmas shopping too early.'
'That's no crime', said the magistrate. 'Just how early were you doing this shopping?'
'Before the shop opened', answered the prisoner.
Three Wise Women 
(as opposed to Three Wise Men)
Do you know what would have happened if there had been Three Wise WOMEN instead of Three Wise MEN?
The WOMEN would have:
- Asked directions,
- Arrived on time,
- Helped deliver the baby,
- Cleaned the stable,
- Made a casserole, and
- Brought practical gifts (like diapers!)
Christmas Present
A guy bought his wife a beautiful diamond ring for Christmas.
After hearing about this extravagant gift, a friend of his said, "I thought she wanted one of those sporty four-wheel-drive vehicles."
"She did," he replied. "But where was I going to find a fake Jeep?"
What animals were there when baby Jesus was born?
Matthew, six;  "There were sheep, horses and a crocodile outside the stable."
Ruby, six;  "At his birth there were oxens, a donkey, three camels, three birds - all white - and three cats, all black."
Hannah,  "There was a donkey, a sheep and cow there as well as Mary and Joseph. It sounds quite crowded."
Megan, six: "The animals who were there in the stable were oxens, donkey, cats and a lamb."
Valente, six: "There were camels, donkeys and cows around the stable and the wise men went to the manger to say hello to Jesus."